So remember when I said I was taking a break? Yeah, I lied.
But! It's a special occasion and all today; it's not every year that February has 29 days.
As far as excuses go, I admit it's a pretty lame one, but hey! Lookit! Video! Oooh!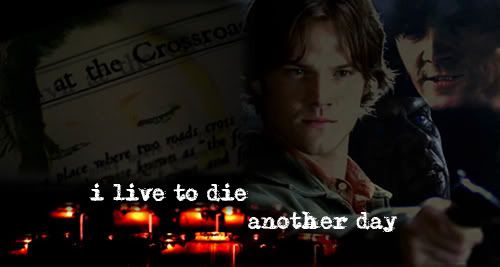 Title: I Live To Die Another Day
Song: "Until The End" - Breaking Benjamin
Characters: Focused 99% on Sammy, with a small dose of Dean thrown in
Summary: After losing Dean, Sam begins to spiral downward. Sort of an AU of "Mystery Spot", I suppose.
Warnings: All US Aired Episodes Fair Game
Save It:
SendSpace
Save It/Watch It:
DivShare
Watch It: Imeem Behind Cut
(
Collapse
)