Will post this properly later today, but for now I wanna get a feel for how ya'll like it, if you like it.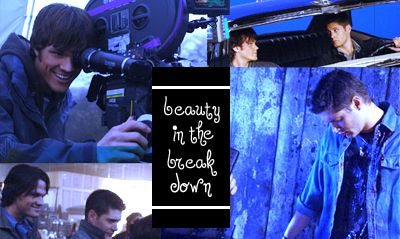 Summary: It's a video centered mostly round the boys on set with a little outside interaction thrown in for good measure.
Song: 'Let Go' - Frou Frou
Featuring: The cast and crew of Supernatural.
Size: 43MB
Footage: So, SO many amazing people have graciously contributed videos over the years, all of whom I thank along with the cast and crew of Supernatural for making this amazing show.
DL/Watch - DivShare
DL - SendSpace