It dawned on me late last night I actually have a backlog of textures and gradients that have been hanging around on my dA account, all on their lonesome... So I'm gonna post them here!
Not all at once, of course~ haha But at least now I have something to mix up the icons and such!
4 Gradients
» Comment.
» Credit
wonderland__
or
hopelesslynuts
» Do Not Claim As Your Own, Do Not Hotlink.
» Enjoy!
» For More Regular Updates, Add Me At
deviantART
.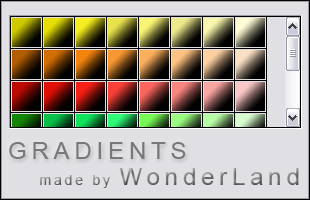 {Download Here}
(
Collapse
)