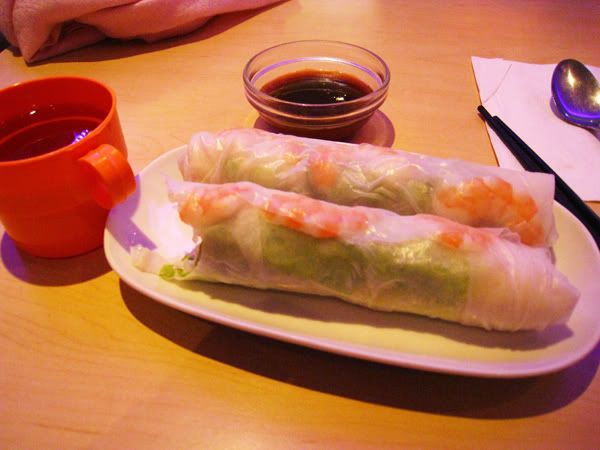 spring rolls at st dennis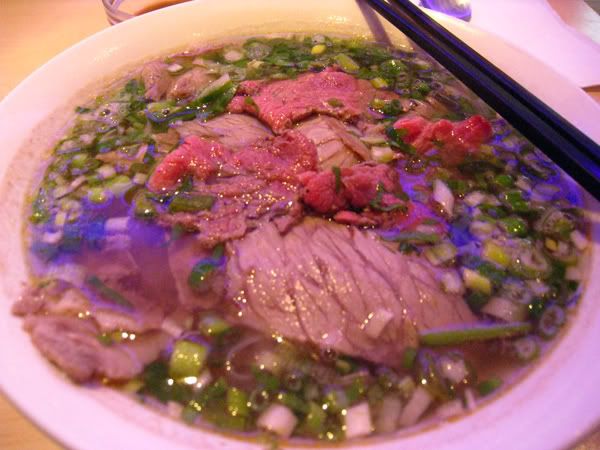 4.99 pho!!!



chocolate blegian waffle from gaufrebec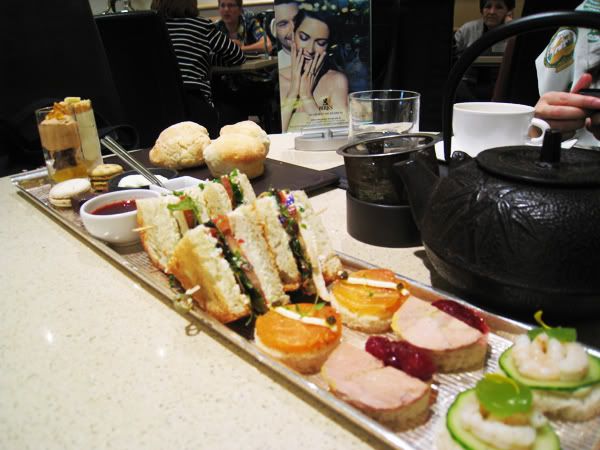 afternoon tea at birk's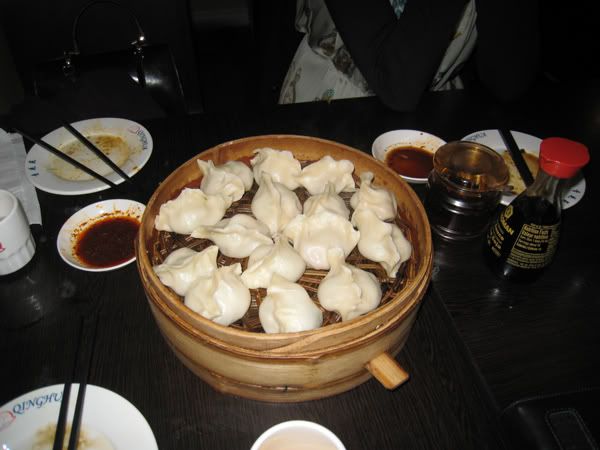 dumplings - half kingfish; half lamb+scallion and another one was pork+scallop



L'Express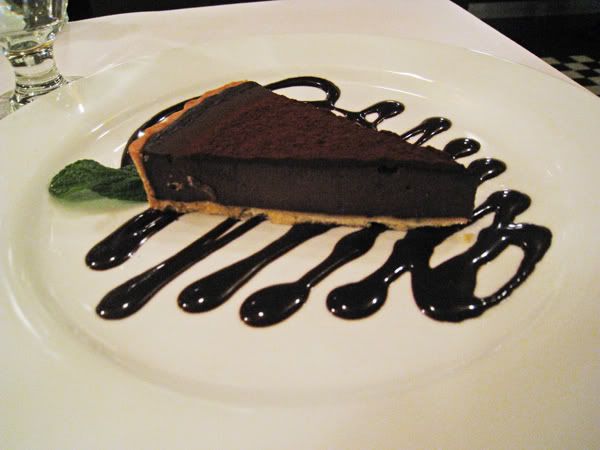 french chocolate tart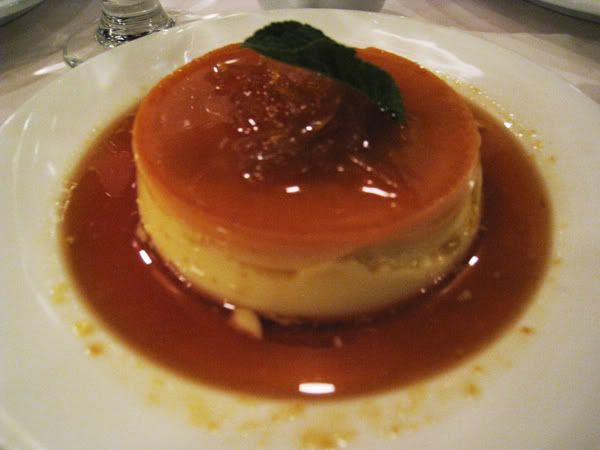 orange creme caramel




apple tart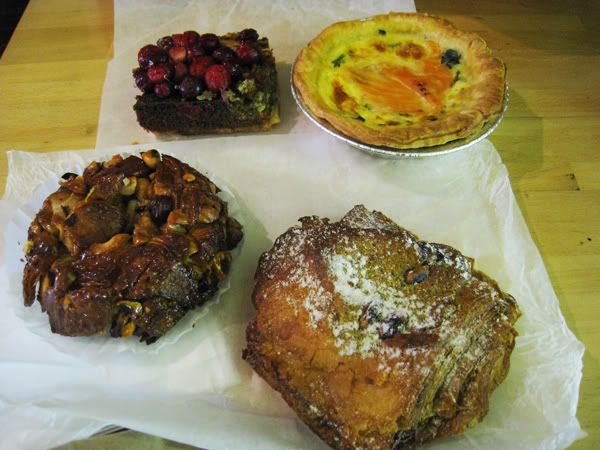 pastries from Mamie Claufoutis (officially my favourite bakery in montreal) cranberry carre; salmon quiche;
a pastry made from leftover crossiants; then baked with caramel and nuts (some weird french name) and pistachio chocolat crossiant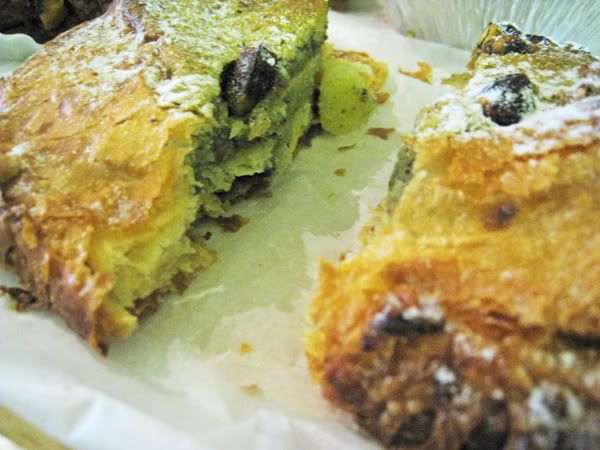 most freakin amazing crossiant ever - look at the layers of flakey godliness!!!!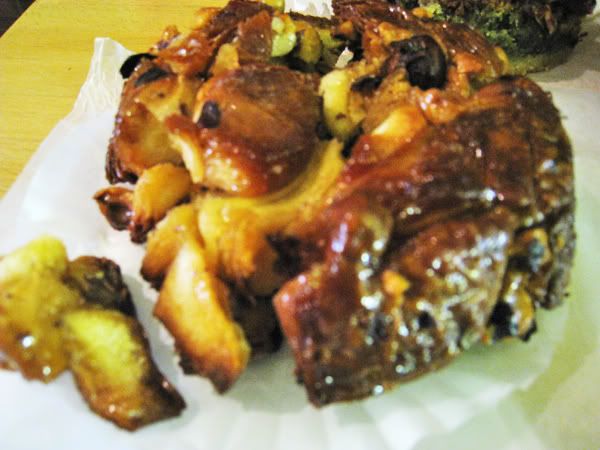 this pastry is made up of crossiant corners leftovers, then molded together with caramel and nuts - really sweet but delicious!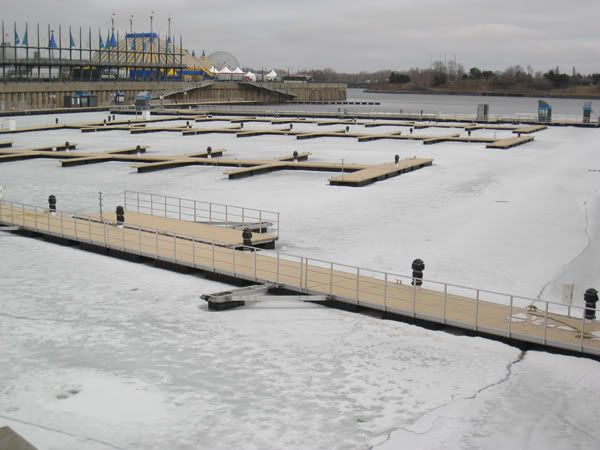 cold cold cold




salmon quiche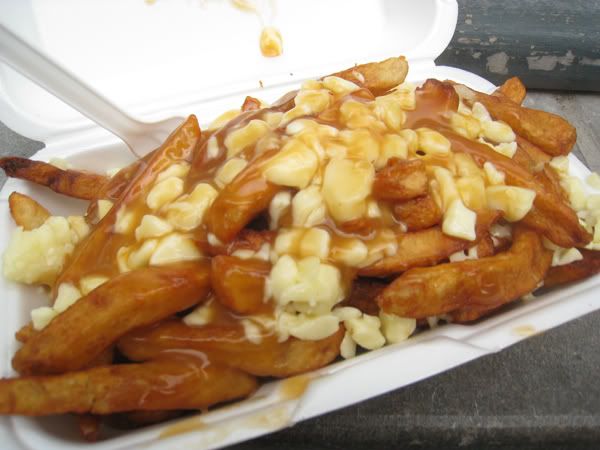 poutine!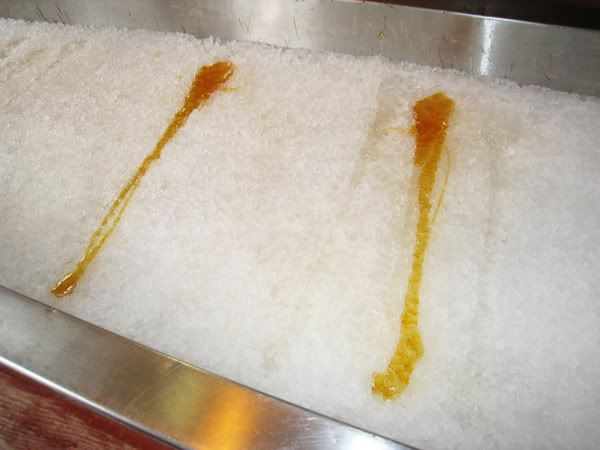 maple ice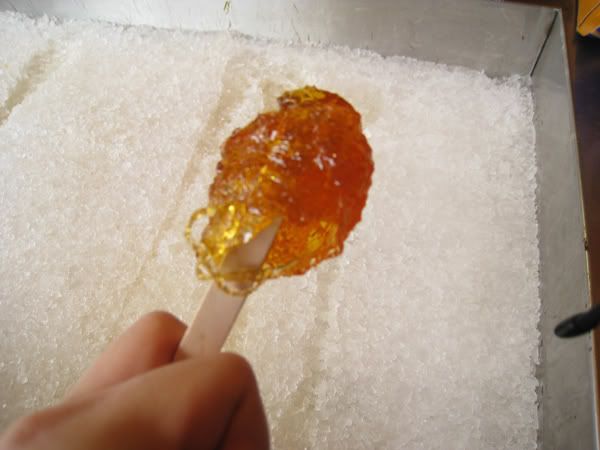 then once it's cold enough, you roll it up and eat it!!!! it's very chewy and sweet




macarons - I tried the citron (lemon) and bleuet (blueberry)... really really good and it's all over montreal (cakeshops, pastries)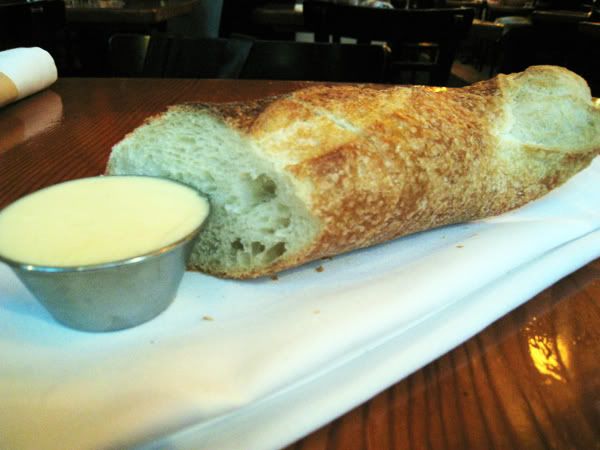 bread from Pied de Cochon (PdC) - they bake it in house, and the CRUST IS AMAZING. omg. i was trying so hard not to load up on the bread basket.... and i don't even like bread very much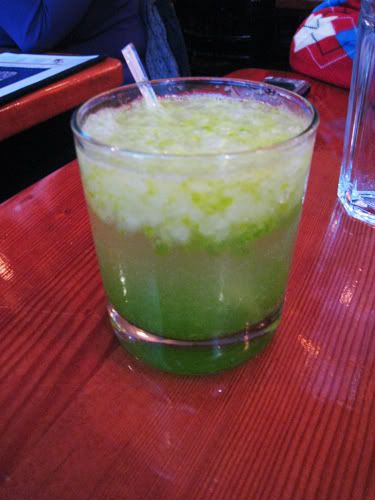 spruce beer, gin and lemon jelly cocktail - so good!!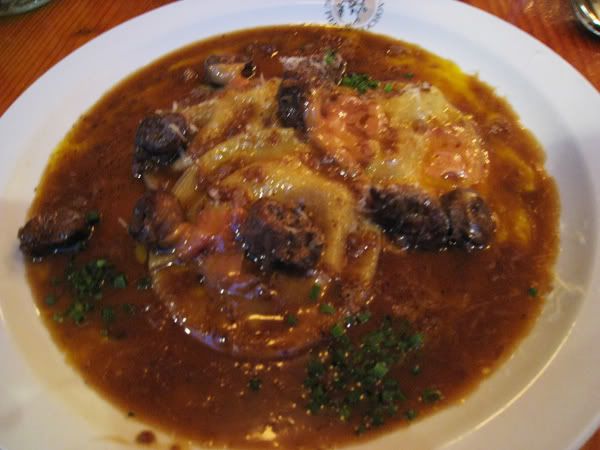 duck margret ravoli with sweetbreads at PdC - I thought the glazed nuggets was mushrooms, but they're actually duck gizzard! but super super well done. Like unbelievably well made dish.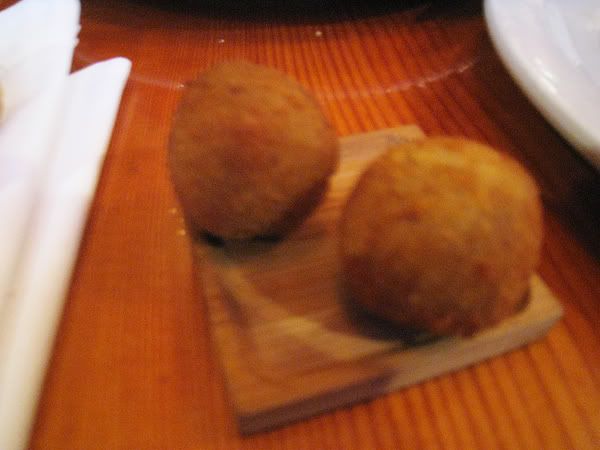 terrible picture but - foie gras commesquis; or foie gras shooters. basically they take foiegras, dunk it in batter and deepfry it so it becomes a shooter-ball. the inside is deliciously liquid<3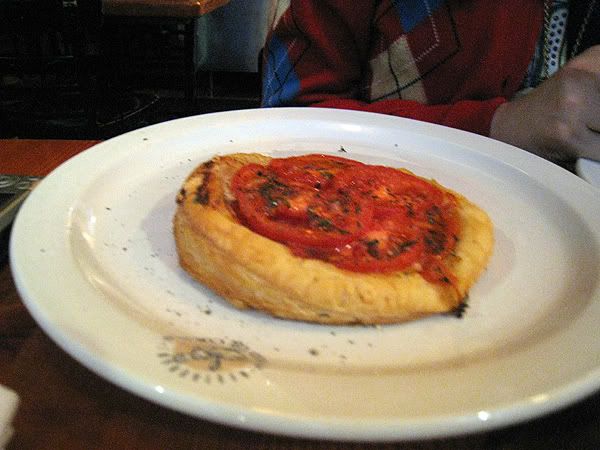 tomato tart - so simple, but it was the most delicious tomato tart I've EVER EVER EVER had. basically if tomatos were jesus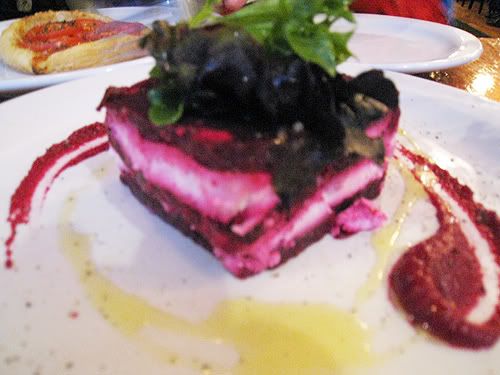 beet and goats' cheese salad - craziest salad I've ever seen lol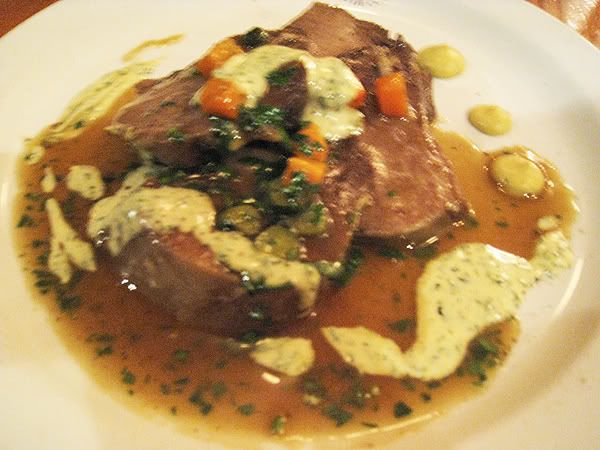 tarragon bison tongue - at first I was nervous about ordering this dish, but it was AMAZING. it has the texture of slow cooked pork, but the taste of gyu-tan (ox tongue) and a kind of smokey-sweet flavour that is quite impossible to describe. it doesn't taste like anything i've really tasted before, and the sauce was SO SO SO good i had to mop it up with bread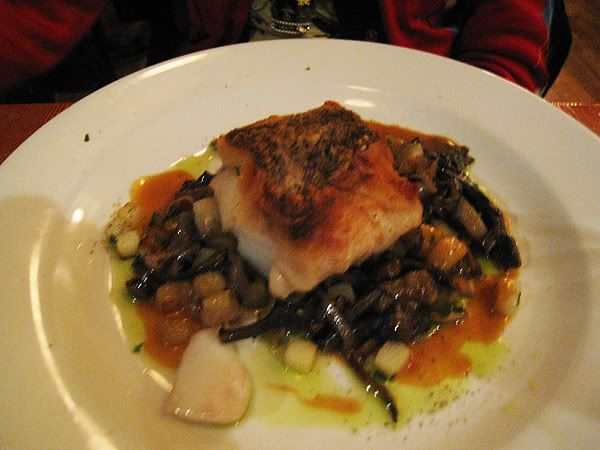 fish of the day - kinda reminded me of mom's fish with brown sauce, but it was very delicious too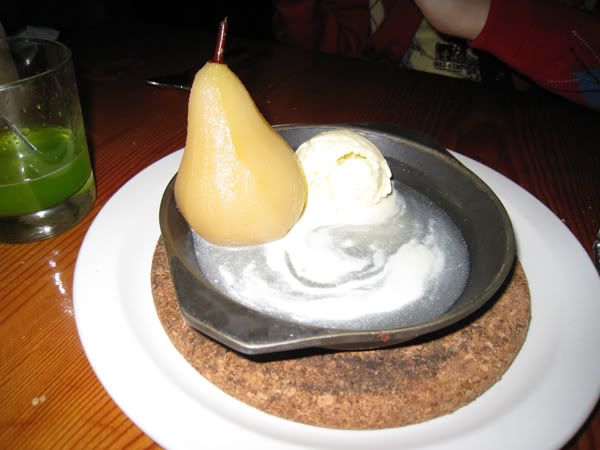 poached pear with vanilla icecream - very elegant, restrained dessert for a place like PdC! they usually go overkill with flavours but this was really beautiful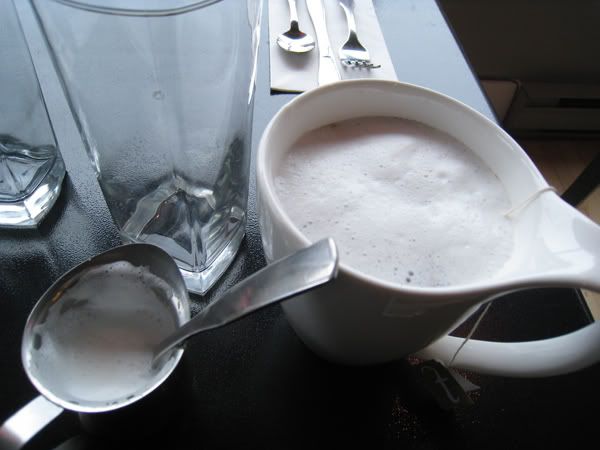 earl grey with steamed milk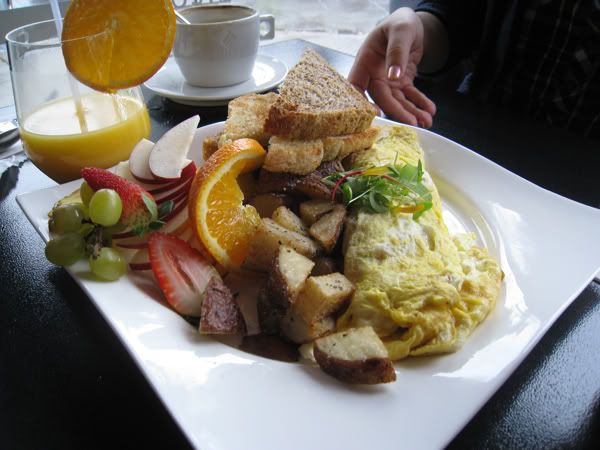 breakfast omelette (salmon asparagas)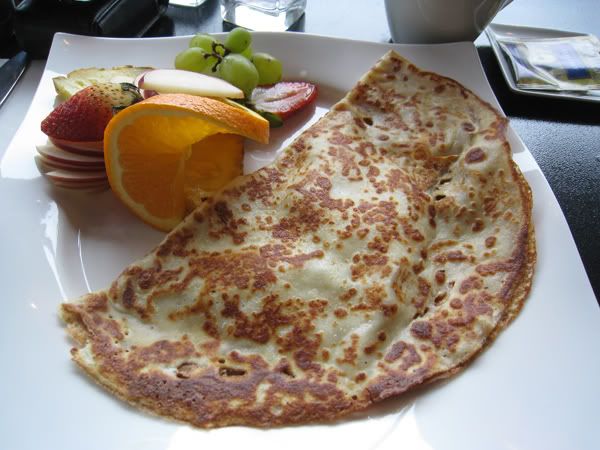 breakfast crepe (apples, emmental and bacon)



religuese (choux, caramel, creme patisserie); yuzu chocolate; earl grey chocolate; matcha truffle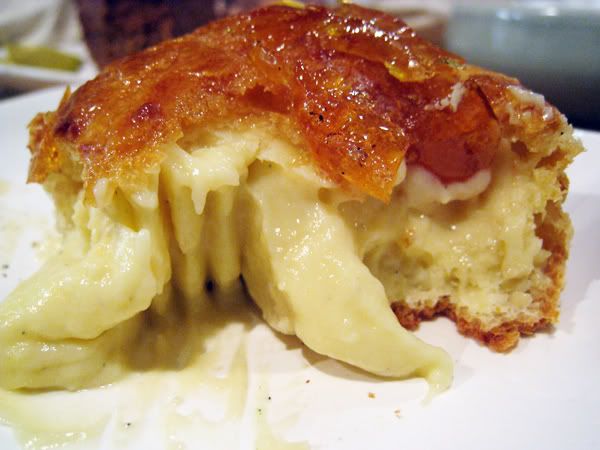 omg see how beautiful it is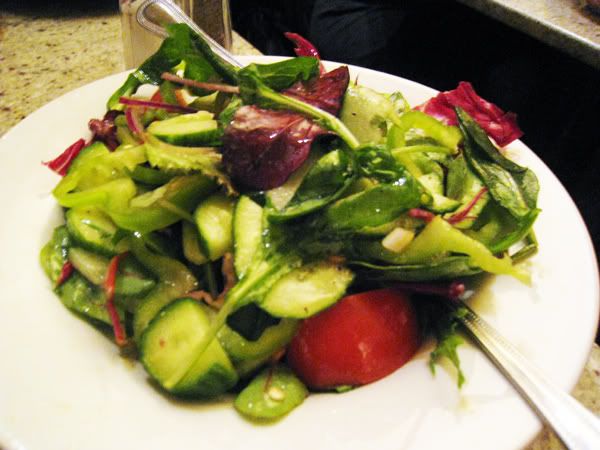 salade at mythos ouzeri - both an and i voted it to be BEST GARDEN SALADE EVER. seriously, the veg and vinegarette was so good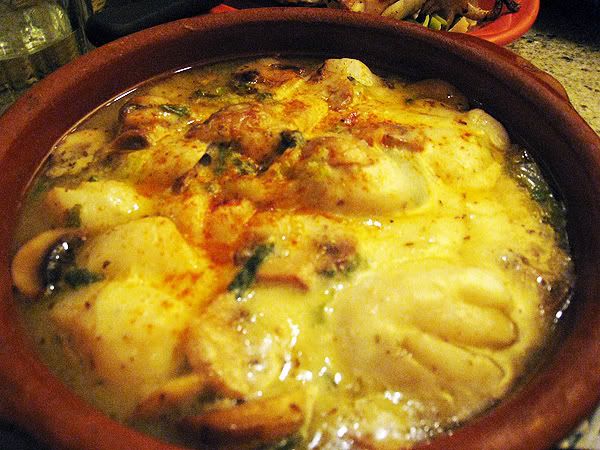 scallop gratin with white wine, mushrooms - hugest scallops ever ever, very generous portions.




grilled calamari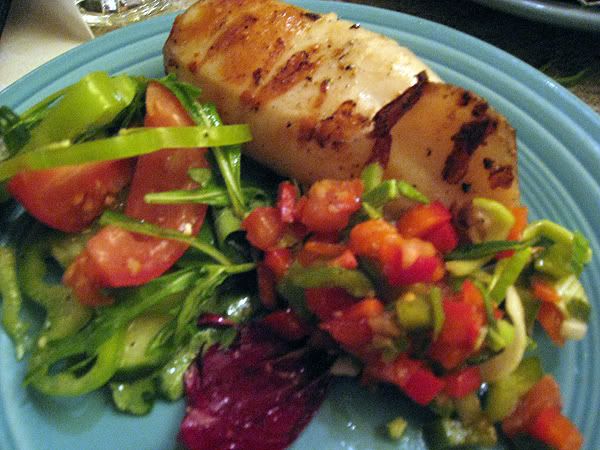 did i mention how huge the portions are?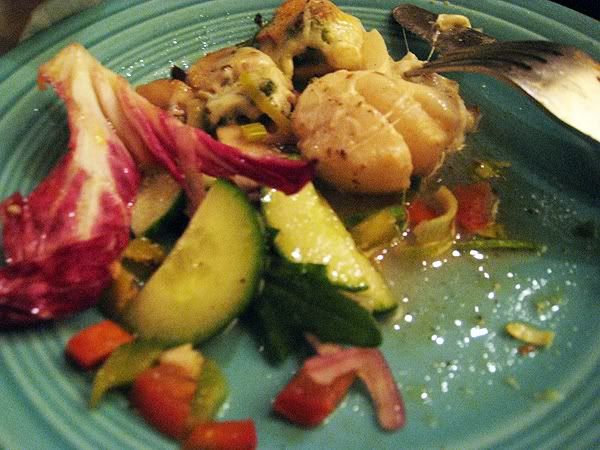 EFFIN HUGE! the scallops were so good. we ended up crumbling the bread over to soak up all that delicious sauce

other places I don't have pictures of -
- the beautiful fresh market at Jean Talon which such delicious tomatoes and produce!!
- la fromagerie humel;
- more pastries from the bakery at Laurier; I took away matcha poundcake; orange-caramel brioche and sugar crust pastry for the train.... SO GOOD
- schrawtz smoked meat sandwhiches - also took away; was absolutely delicious but very salty

and finally..... what I did when I came back from Montreal? well, make sunday brunch of course!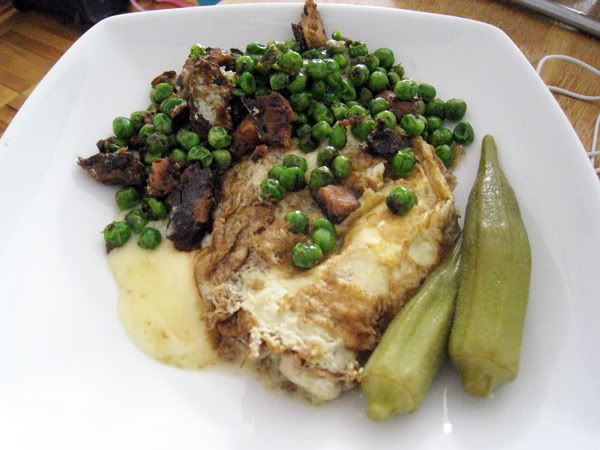 check out that delicious cheese ooze - it's a quebec cheese called 14 Arpents; which is the most delicious cheese ever to have existed on earth