Entries by tag:
Frozen over the performance of "Bet On It" from HSM2. IT MATCHES UP ALMOST FLAWLESSLY.

Best thing I've seen all day.



This is truly perfection of some sort. Someone had the genius idea of overlaying "Let It Go" from
Current Mood:

impressed
The Tempest
, will be filmed and is set for a March 2014 release.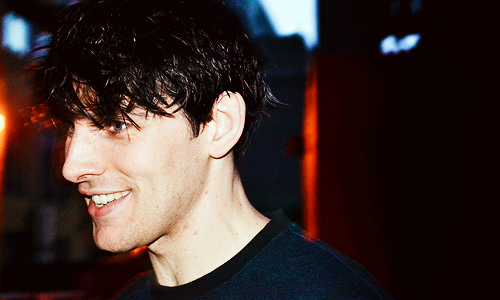 source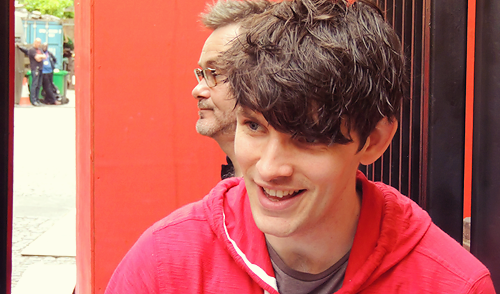 source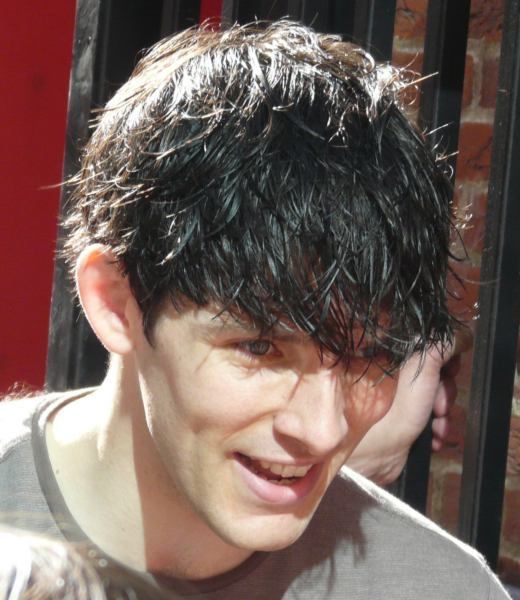 source
Meanwhile, Bradley, Rupert, Eoin and Tom (aka King Arthur and his Knights) were in Australia for Supanova. Standard con fare yada yada yada and then this happened...
I've never understood the whole Harlem Shake craze but I did enjoy watching Bradley and the boys shake LOL
Pictures of Colin Morgan, freshly showered with his hair still wet, signing autographs at the stage door keep showing up on my tumblr dash and it HURTS MY SOUL and makes me want to fly to London RIGHT NOW. I could've squeezed in a day trip to London on the tail end of my Italy trip but alas, the shows for that time were sold out :( At least we know the play,
Current Mood:

jealous
I'll just let the video speak for itself
Current Mood:

amused
theirs. I started watching during Ten's run but as much as I loved David Tennant and the 10th Doctor, I never really considered him 'mine'. Maybe cause I started partway through. Unpopular opinion but Rose annoyed me so much and I hated how she was constant cloud throughout Ten's run.

I was there for the beginning of Eleven. I loved the relationship between Amy/Doctor and Amy/Rory and Rory/Doctor. I loved how Amy and Rory chose having "a normal life" over travelling with the Doctor. Loved how the identity of River Song was revealed. Loved Souffle Girl. Especially loved Eleven's (and Matt's) rapport with children. Most of my favourite episodes are from this era.

Matt Smith made a thank you video while filming a movie in Detroit (he's so close ahhhhh!) (hence the shaved off hair)





I'm going to miss the Raggedy Doctor who is, most definitely, a madman with a box.

Matt Smith has announced that he will be leaving Doctor Who at the end of this year. I am so sad :( I had a feeling he was going to leave soon but I was hoping for one more year. Most Whovians have a Doctor they considered
Current Mood:

contemplative
While I haven't been stalking Hanson for 15 years (only became a fan in 2004/2005), does that mean in about 7 years, I can crash a Hanson rehearsal too? Love seeing Darren in full fanboy mode.
Current Mood:

amused
NKOTB finally has new music!! I have to say, this single is damn catchy. And the boys are looking mighty fine in their suits.
Current Mood:

bouncy
Community's 4th season was scheduled to premiere today, October 19. Then NBC announced that the premiere will be at some future date once they figure out the scheduling or some stupid crap. I think they mean they're just going to use it as a mid-season replacement.

But because the Community cast is AWESOME, they released this video today


The backstory:
Current Mood:

grateful


I can't even. I started to tear up before the voice over even started!


Rory and Amy. I will miss them so.
For those of you who have watched "The Angels Take Manhattan", a lot of fans were disappointed with the lack of follow-up with Brian, Rory's dad. Apparently, a scene was written but never shot. And now, thanks to BBC, we have the storyboard version with Rory's voice over.
Current Mood:

sad
(
Glee
Collapse
)
(
Doctor Who
Collapse
)
(
Merlin
Collapse
)
The New Normal.
Still loving it. It got a full season pick up so yay for that! And Ryan has said that Andrew Rannells will sing on the show so double yay!
Elementary.
I enjoyed the pilot. I've always been a Lucy Liu fan and bless whoever decided to let Jonny Lee Miller keep his accent. Already sick and tired of the comparison to BBC Sherlock. It is possible to like both shows!
Current Mood:

calm
So, in celebration of the S7 premiere day, I present this video of The Nerdist's celebrity bowling filmed during Comic Con. It's Team Doctor Who vs Team Nerdist. Even if you don't know who these people are -- although it includes Wil Wheaton!! -- it's one of the funniest things I've ever seen. Cause watching British people trying to bowl is funny :D
Current Mood:

bouncy