Entries by tag:




I had no idea they were making another Monsters!! OMG YAY

I totally watched the "Justin Bieber: All Around the World" special today. Not even ashamed. Watching Kelly Clarkson (omg girl, the blonde hair is completely throwing me off!) "stalk" Justin for a photo was adorable. I didn't know it was a 2-parter and can you believe part 1 ended on a "cliffhanger"?!?!! After his show in Paris -- the 3rd stop of his "All Around the World" promo tour -- poor Justin fainted & tumbled down some stairs. He was whisked away in an ambulance. OMG IS HE OKAY????? DID JUSTIN SURVIVE???? DUN DUN DUNNNNNNNNN

I'm about to keel over myself, so I am going to bed. Night y'all *big yawn*
... I saw this trailer
Current Mood:

sleepy
openmydoors
. Joel was very funny and very handsome. We were pretty far back so no decent pictures. The first half, he talked a lot about celebrities and meeting the Kardashians. The second half was about his family, his son, who sounds like an awesome little dude.
... it is now my mission to get
openmydoors
to a concert! Name a band/singer and we will go!! :)
... went to the free outdoor concert of Loreena McKennitt with
jenab
which was fabulous. Beautiful night and beautiful music.
The Mummer's Dance
is probably her most popular song, and the only song I knew, but she didn't perform it :(
I watched this video after the concert and it's the same violinist!
... can't stop watching the adorable
Shibu Inu puppy cam
... so Chris Colfer is heading to Ohio as part of his book tour which meant I immediately e-mailed
faninohio
and invited myself over :)
... Darren Criss & Chord Overstreet are in town for the MMVAs tomorrow. I flailed when I found out so now I am relatively calm but OMG I'M GOING TO SEE DARREN CRISS TOMORROW IN THE FLESH OHMYGOD OHMYGOD OHMYGOD. Will be bringing my "How to Succeed" playbill and hopefully it'll prove a good luck charm like with DanRad. So you know where I will be tomorrow afternoon -- melting in the sun on John Street surrounded by Beliebers, all by my lonesome cause
someone
has to work. Text/email/tumblr me to keep me company as I will most likely be racking up my phone bill using data to pass the time.
... Pitch Perfect. I am so watching this movie.
... Magic Mike. Another movie I want to see but for completely different reasons :)
eta... watching
The Glee Project
and after the first ep where they introduce the 14 finalists, my faves were Maxfield, Dani & Abraham. Guess who were the first 2 cut? Maxfield and Dani!! C'mon Ryan Murphy! OK, I kinda understand Max cause he was a total newbie but he didn't deserve to be cut first. But Dani? I thought she would've made it to the finals! So go Abraham!! We need more Asian flavour :)
... saw Joel McHale at Casino Rama with the awesome
Current Mood:

lethargic


* I like Sebastian/Grant. He needs to stay around (but no hooking up with Blaine!)

* Trailer for Chris' movie, Struck By Lightning has been released!



This looks a lot better than I expected!

* No Glee tour this year :( Not surprised though and the cast deserves a break. Chris would probably be busy doing a book tour & promoting SBL. There's a chance Darren will return to Broadway (rumours already abound) and, if not, there's always StarKid stuff or maybe he'll do his own mini-tour?

* I'm on tumblr now (bellefontaine152 if anyone is interested) and even in my teeny tiny corner, the hysteria over there is overwhelming. I'm just there for the pretty pretty pictures and gifs.
* The songs for the 'winter finale' of Glee have been released and OMG I've become obsessed with "Cough Syrup". A 7 weeks hiatus is just cruel, Fox. CRUEL.
Current Mood:

sleepy


Now, all 3 books have been read (the 3rd one in a day! don't remember the last time I did that). Really looking forward to the movie although I'll probably watch a lot of it peeking through my fingers.



BTW, I'm totally on Team Peeta :)
I resisted The Hunger Games for a long time. The series caught my attention with all the hype surrounding the release of the 3rd book so I looked into it but once I discovered what it was about, I put it right back. But then more hype with the announcement of the movie. And then my brother -- the brother that barely reads! -- asked me if I had the book. I downloaded the trilogy onto my e-reader for my UK trip but I never got around to reading it. Why? Cause my mom started reading it on the train to Edinburgh and kept it for the rest of the trip.
Current Mood:

awake


The score just brings back so many feelings. Next December?! Oh that's cruel. Well, it'll give me a year to re-read the book as it's been years.

And oh look, just found this other awesome trailer!



Subtext :D

So basically 2012 = Martin Freeman owning my soul. I can deal with that.
Current Mood:

excited


I don't even know what to say. Other than the more modern dance moves and updated music (so wrong on so many levels), it almost looks like an exact replica.

And now there's a possible "Dirty Dancing" remake? Did we run out of comic book superheroes/sequels/remakes of Japanese/European films? Stop pillaging my childhood, Hollywood!
Current Mood:

annoyed
faninohio
!!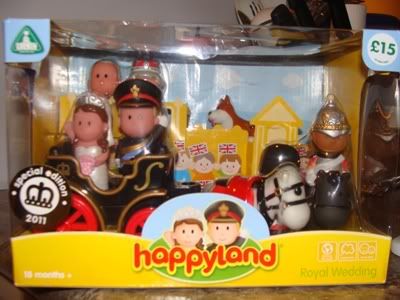 THANK YOU SO MUCH *tackle hug* When I saw that the package came from England, I was all "OH NO SHE DIDN'T! *rips open box* OHMYGOD SHE DID! AHAHAHAHA!!! *loves*" ♥♥♥
Now here's the dilemma -- do I keep it in the box or take it out? And would it be weird if I tried to get Prince William & Princess Kate to sign it when they come for their royal tour? Like I would get close enough!
***
In other awesome news, how did I NOT know that James McAvoy was in this movie?!
***
ETA: OK OK even if you don't like Justin Bieber (say wha?!), watch this promo just for impressions!
His Eddie Murphy & Will Smith are so on! Can you believe the movie actually
has a 65% fresh rating?!
I want to see it, ain't gonna lie.
GUESS GUESS WHAT I GOT IN THE MAIL TODAY?!?!?! My lovely gift from
Current Mood:

happy
Parked
with lots of Colin \o/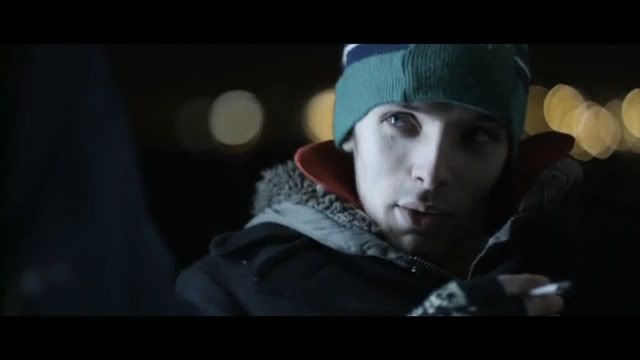 It is ridiculous how pretty Colin is in a togue & layers of clothing. And the accent! *swoons*
screencap & video uploaded by the wonderful
gealach_ros
.
Hey look! A non-TIFF post! This is the trailer for
Current Mood:

thirsty






Another movie-based-on-a-video-game and we all know how well those turn out, don't we?

I'll still watch it though cause it's been too damn long since my last Jake fix.

I DON'T KNOW WHAT'S WORSE -- THE HAIR OR THE ACCENT
Current Mood:

disappointed






Even though sequels usually pale in comparison to the original 99% of the time, I'm looking forward to this.

The McManus Brothers are back!
Current Mood:

lethargic