(1) So I noticed that I never actually posted my TIFF Darren pictures (and Kristen Wiig's) on my LJ LOL Brain fart, wow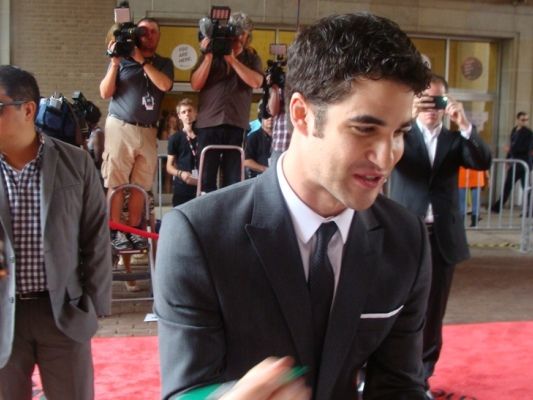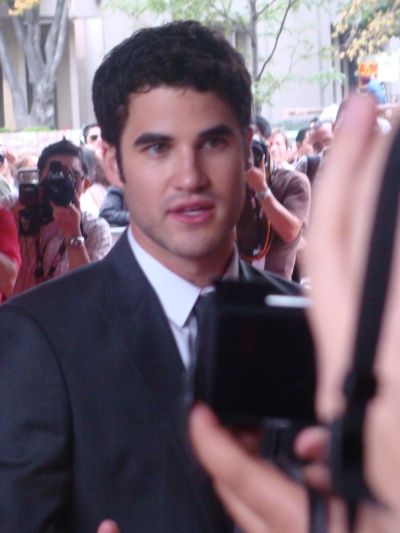 I saw
Imogene
and it was good. Darren had 2 make-out scenes, was shirtless twice, wore guyliner, spoke French, sang twice and dirty danced with Wiig. What? I noticed the important things ;P The movie is funny -- not
Bridemaids/Hangover
funny, more character-driven funny (I think that's how you describe it). Main complaint was the ending -- it felt abrupt and was your standard cliched everybody-got-what-they-wanted ending.
(2) Madonna concert. Damn woman didn't start until 10:30, which meant concert ended at 12:30. On a week night *head desk* She looked great. Did a pretty good mix of her old & new stuff. The first 4-5 songs was some sort of storyline with all this religious imagery (still doing that, Madge?) and Madonna killing some guy, having a fight in a hotel room & going to jail. It was weird and over-the-top. The rest of the concert was more standard fare and much more enjoyable. As I was pretty far away, I just took some video. Here's "Like a Prayer" and "Celebration", the 2 closing numbers.
(3) Who's watching
The New Normal
? How cute is that show!? Of course, it doesn't hurt that Ryan Murphy has described it as future!Klaine deciding to have a baby :) Apparently though, a lot of it is based on Murphy's own life. I have a soft spot for Justin Bartha since
National Treasure
. I know of Andrew Rannells as he's the Book of Mormon guy. I hope they have him sing on the show. Oh! Reading up on Rannells, he was here as part of the
Jersey Boys
cast but I missed him :( His last show was Dec 8, 2008 and I saw the show on Dec 28th.