Entries by tag:
Don't know much about the upcoming movie, Magic Mike, except that it's about male strippers. But with stills like this, who really cares about plot? Matt Bomer UNFFFFFFF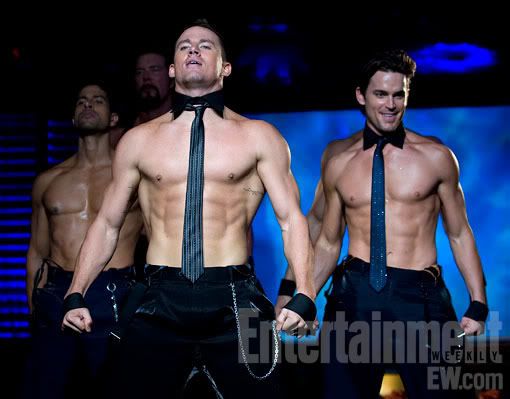 A couple of weeks ago, before his Broadway debut, Darren Criss did an interview & photoshoot with the New York Times.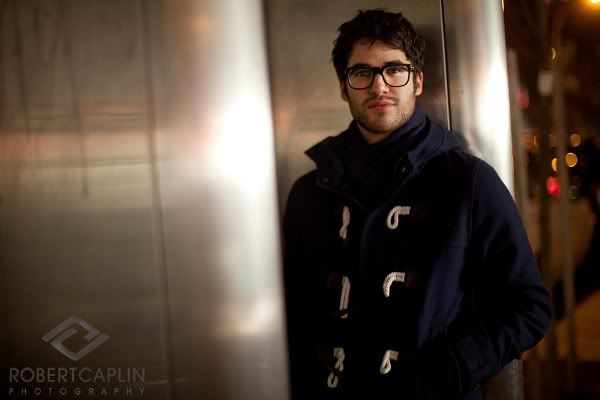 (
more under the cut
Collapse
)
Speaking of Darren, my NYC trip is this weekend! I can't wait. Ended up being perfect timing too as I really need a weekend away from work. Hotel has been booked, looks like I'm close to Rockfeller Centre and 5th Ave. Excellent. Have decided that in order I don't spend too much time shopping, I'm going to visit the Guggenheim. I've never been! And the weather is predicted to be pretty good, ie above freezing, so yay for that.
Watched the Golden Globes red carpet last night. What is with all the mermaid/fish tail dresses? I hate that style so much. The women could barely walk and watching them trying to navigate stairs was amusing. Can't remember much off the top of my head but liked Angelina's dress. Hated Reese Witherspoon & Sarah Michelle Geller's. Thought Tilda Swinton looked awesome (loved that pale blue). Loved Charlize Theron's sparkly headband. She's pulls off that 20s/30s look so well. Her dress was lovely but what is with that bow? Didn't that happen another year, where the dress was ruined by some hideous bow on her shoulder?
Anyway, didn't end up watching much of the GG's cause I got sucked into watching WALL-E. Damn, I love that little robot. But by the time that was done, I was so tired that I didn't watch Sherlock! *gasp* Don't tell me what happens! I read on Moffat's twitter that a 3rd series has already been commissioned, let's just hope it won't take almost 2 years to return.
After some pretty stressful weeks filled with long hours at work and other not fun stuff, nothing quite cheers me up like pretty boys. Especially on this cold (but thank goodness, not as cold as it was this weeknd) Monday morning.
Current Mood:

working


The score just brings back so many feelings. Next December?! Oh that's cruel. Well, it'll give me a year to re-read the book as it's been years.

And oh look, just found this other awesome trailer!



Subtext :D

So basically 2012 = Martin Freeman owning my soul. I can deal with that.
Current Mood:

excited
Current Mood:

working
Glee
is doing a Britney episode but she's actually going to be on the show too?! The silver lining is that this ep will be focusing on Brittany -- maybe she'll even get a last name!
* Kurt Browning
accidently sets his house on fire
. His wife now has ammunition to last for a lifetime. "Oh you don't want to do this thing with me? Remember when YOU SET OUR HOUSE ON FIRE MORON?!?!!!"
* The amount of fic the Sherlock fandom is generating is insane and has basically swallowed up my f-list but I have discovered something that makes me sad: I can not read Sherlock/John slash fic. You know I love the slash and I definitely see the chemistry between the two. It's the whole Sherlock having sex thing. I just can't picture it. But not everything is lost! I've noticed certain fic labelled as "squint" as in: can be read as gen or, if you squint, slash. Now, if I only someone would do rec lists cause I don't want to waste time reading crappy fic.
* Rumour has it that NKOTB & BSB are planning to tour together. OMG I AM SO THERE
* Finished reading
Mysterious Skin
today. Wonderful book but hard to read in some places. Will definitely be watching the movie soon.
* I'm close to being offered a FT position at another real estate company (I need to pass HR still). Location is better -- it's on the subway line which knocks the commute down by half. I'll be starting at the same salary as I am now but if I pass the 6-month probation period, it'll bump up $5k. The only problem is that I'm not 100% sure I want it.
*
bauersgirl
, forget
Salt
cuz I just d/l'd it
, we need to see
Scott Pilgrim
!
* I have run out of things to say...
* It's bad enough that
Current Mood:

bored
*insert obligatory OMG SHERLOCK IS BLOODY BRILLIANT SQUEEEEEEE here*
Sad!face there's only 3 episodes but hopeful!face of possible news that BBC has commissioned more and return of sad!face because if there are new episodes, it will be a very long wait.
BUT ANYWAY. The reason for this post is twofold:
(1)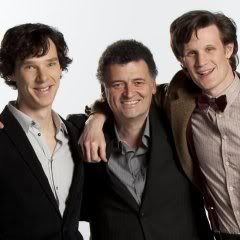 How brilliant is that picture?! I've read that Matt Smith auditioned for the role of Watson, (Watson? Really?), and that Cumberbatch (seriously, best.name.ever.) was considered for Eleven. I really really need Sherlock and Eleven to meet. Thank god for fanfiction.
(2)
(
picture under the cut as can be considered spoilery but gives no clue to plot
Collapse
)
That sounds kinda dirty, heh.
Current Mood:

tired
Sherlock.

Crime drama series. Sherlock Holmes and Dr Watson's adventures in 21st Century London. A thrilling, funny, fast-paced contemporary remake of the Arthur Conan Doyle classic.

Co-created by Steven Moffat and Mark Gatiss, Sherlock stars Benedict Cumberbatch as the new Sherlock Holmes and Martin Freeman as his loyal friend, Doctor John Watson. Rupert Graves plays Inspector Lestrade.

The iconic details from Conan Doyle's original books remain – they live at the same address of 221b Baker Street, have the same names and, somewhere out there, Moriarty is waiting for them.

Steven Moffat says: "Conan Doyle's stories were never about frock coats and gas light; they're about brilliant detection, dreadful villains and blood-curdling crimes – and frankly, to hell with the crinoline. Other detectives have cases, Sherlock Holmes has adventures, and that's what matters."





Hope the show is a good as the trailer makes it look like it is! (does that sentence even make any sense? lol) I'll definitely be giving it try!

BBC does it again -- the new series
Current Mood:

excited