Entries by tag:
Japanese pensioners volunteering to help at Fukushima plant
. OK 'sacrifice' doesn't seem to be the correct word -- there is little risk of immediate danger -- but my sleep-deprived brain can't think of another one. Touches the heart, reading stuff like this. Gotta give props to the Japanese, dealing with such a huge disaster and I haven't seen any stories about looting/rioting/fighting etc.
Beauty:
(
100Crushes #006
Collapse
)
(
100Crushes #007
Collapse
)
Reading challenge update:
(9)
The Bonesetter's Daughter
, Amy Tan. Typical Amy Tan that tugs at the heartstrings with the mother/daughter and Western/Eastern stuff.
(10)
The Trumpet of the Swan
, EB White. Cute but my adult brain did a lot of "really? A swan. Playing a trumpet. And can read and write. Really?!"
(11)
Stuart Little
, EB White. Same as above. And I did not like the ending. It ends quite abruptly, I thought.
(12)
The Undomestic Goddess
, Sophie Kinsella. Easy read. Completely predictable and everything was tied up rather quickly at the end but what else does one expect?
Sacrifice:
Current Mood:

contemplative


New Doctor Who!!!! FINALLY!!!





*insert incoherent flailing* CAN. NOT. WAIT.


This is pretty self explanatory :D The Situ-Asian Mike Chang Harry needs to be shirtless at least every other episode.





Apparently, I should've gone into Hair & Makeup. They are so lucky.

+++

Reading challenge update:

(6) From the Mixed-Up Files of Mrs Basil E Frankweiler, EL Konigsburg. Part of my 'Books From My Childhood' list.

(7) Arthur: King of the Middle-March, Kevin Crossley-Holland. Last of a trilogy about a squire who's life parallels a certain Once and Future King who he sees in his seeing stone. A quick and easy read. The author does a really good job of describing life during the Crusades. My only issue was that quite a few threads were left unfinished at the end.

(8) The Tale of Despereaux, Kate Di Camillo. I just flew this book and downloaded the movie for future viewing.

+++

HI F-LIST. How was your day?

Things I want to get my hands on RIGHT NOW (you can take that any way you want ;P )
Current Mood:

tired
The plan is to fly into London and then do the BritRail pass. I have 3 weeks. I can do the UK in 3 weeks, right? At first, I originally thought of missing Ireland but it feels like such a shame since we'll be, ya know, practically there.
Any tips, suggestions would be great appreciated :D
**
For those who want something special other than store-bought cards, check out my good friend,
faninohio
's handmade cards site:
fanmade_cards
. She does cards, notepads, invitations, bookmarks, journals, etc. Everything is so pretty!
**
Reading challenge:
(4)
Mansfield Park
, Jane Austen. I found this book quite boring to be honest. Fanny Price doesn't really
do
anything, does she?
(5)
The Last Olympian
, Rick Riordan. Part of me wishes the movie did better so we can get the rest of the series but then I think, how in the world would they film it? The films would be like 99% CGI. I'm looking forward to reading his 2 new series (what's the plural of 'series'? *google* huh that is the plural, sounds weird though) using Roman & Egyptian gods but I'll wait a bit. Write faster, Mr Riordan!
**
(
cut for Glee song spoiler
Collapse
)
And that's my
Glee
/Klaine squee for this post :D
**
(
100Crushes #003
Collapse
)
If all things according to plan ie getting my vacation approved and no emergencies, my often talked about UK trip will finally happen this September/October \o/ But you see, I have this little problem -- I don't like planning. So I need some help, f-list. Where in the UK (England, Wales, Scotland, Ireland) are Must See places? Minus London cause we've already been. Or even conversely, tell me what I can miss.
Current Mood:

relaxed
(*) Finally watched a couple of the Superbowl commercials, specifically wanted to see VW's The Force. OMG THE CUTENESS. Amazing how the kid was able to emote while in full Vadar gear!
But what may be better than the commercial, is the bloopers/deleted scenes video!
(*) A friend linked to this site over on FB. A sampling of some gorgeous photos taken along our waterfront this winter: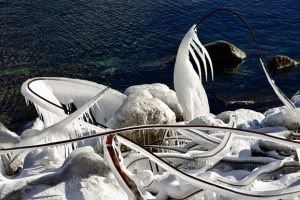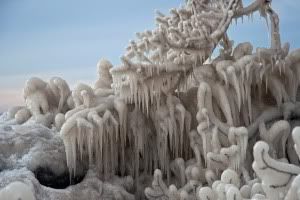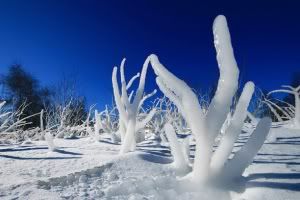 Source and credit
(*) My SIL called me this evening with good news -- they finally bought a house!
It's very pretty. It's in Oakville (suburb on Toronto's west side) and quite close to the lake -- about a 10-15 minute walk. Cost a pretty penny though but unfortunately, for a house that size, in that neighbourhood & close to the water, it is what it is.
(*) Reading Challenge -- 3) Percy Jackson & The Battle of the Labyrinth
(
100Crushes #002
Collapse
)
(*) I have watched "Silly Love Songs" a RIDICULOUS amount of times. I may need an intervention.
Current Mood:

tired
kurt_blaine
reveling in the squee, reading fic and laughing at the fact a 1 second appearance in the Super Bowl promo generated
pages
of comments.
Really, not much is happening over here in my little corner. Work is busy busy.
Thanks to the hiatus and certain shows coming back early, I happened to catch the S2 premiere of Canadian show,
18 to Life
(The CW aired S1 over the summer so that's pretty awesome). I loved it! It's a half hour comedy about 18 year olds Tom and Jesse -- they're neighbours, they're in love and, much to the shock of their parents, decided to get married. I've already mainlined S1 so now watching S2 as it airs.
Let's see, other TV news... Watched the
Misfits
pilot -- British drama about a group of teens doing community service, they get hit by lightning and develop superpowers! -- I really enjoyed it, got all the eps but I haven't continued watching cause... I'm making my way through
Primeval
. Halfway through S3. Connor and Becker sure are easy on the eyes :) After powering through the first 2 seasons of
The IT Crowd
, I'm taking a breather. And so happy to have
White Collar
back on my screen.
Finally watched
The Social Network
. Great movie. Had no idea Sean Parker was part of Facebook (and is he really that douchey in RL?)
What's Your State's Shame?
I am highly amused that Utah has the highest number of porn subscriptions LOL
Who's excited for the Oscars?! Cause after seeing this promo, I kinda am!
WARDROBE MALFUNCTION!!!
A couple of memes. Since I failed spectacularly with my 50 book reading challenge back in 08/09, I'm going try again. Now that I'm taking the subway everyday for work, hopefully I'll do it this time.
1)
Slam
, Nick Hornby
2)
The Year of the Flood
, Margaret Atwood
And snagged from
bzzinglikeneon
, I will periodically post my 100 Crushes, in no particular order.
(
100Crushes #001
Collapse
)
I've been practically living over at
Current Mood:

tired