Entries by tag:
Essential Homme
and Chris did a photoshoot for
ICON Magazine
. Both look absolutely fabulous. Now, if they just do a photoshoot together... a Klainer can dream *sigh*
(
pretty pictures of pretty boys
Collapse
)
Darren did a photoshoot for
Current Mood:

complacent
(
Glee
Collapse
)
(
Doctor Who
Collapse
)
(
Merlin
Collapse
)
The New Normal.
Still loving it. It got a full season pick up so yay for that! And Ryan has said that Andrew Rannells will sing on the show so double yay!
Elementary.
I enjoyed the pilot. I've always been a Lucy Liu fan and bless whoever decided to let Jonny Lee Miller keep his accent. Already sick and tired of the comparison to BBC Sherlock. It is possible to like both shows!
Current Mood:

calm
* Went to St Lawrence Market, bought some fruit and fresh bagels. One of the downsides of living alone is wanting to buy all these yummy bakery things but there's no way I could eat it all before it loses its freshness or, conversely, I stuff myself and eat way too much.
* Got a mani/pedi. Yay for pretty purple polish!
* Did a picspam of Grant Gustin's tweet pictures.
(
The boy sure likes his Instagram
Collapse
)
* Now, I'm going to make some lunch, clean up the place before my bro + SIL drop by & perhaps watch a movie or catch up on some tv shows.
* Have a good weekend everyone!
* I slept in (to 8:40 but that's sleeping in for me!)
Current Mood:

good
Don't know much about the upcoming movie, Magic Mike, except that it's about male strippers. But with stills like this, who really cares about plot? Matt Bomer UNFFFFFFF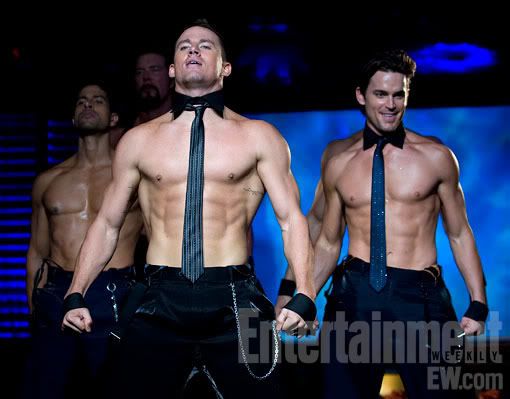 A couple of weeks ago, before his Broadway debut, Darren Criss did an interview & photoshoot with the New York Times.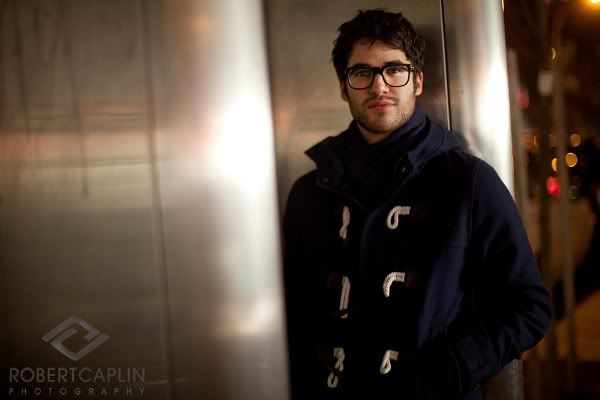 (
more under the cut
Collapse
)
Speaking of Darren, my NYC trip is this weekend! I can't wait. Ended up being perfect timing too as I really need a weekend away from work. Hotel has been booked, looks like I'm close to Rockfeller Centre and 5th Ave. Excellent. Have decided that in order I don't spend too much time shopping, I'm going to visit the Guggenheim. I've never been! And the weather is predicted to be pretty good, ie above freezing, so yay for that.
Watched the Golden Globes red carpet last night. What is with all the mermaid/fish tail dresses? I hate that style so much. The women could barely walk and watching them trying to navigate stairs was amusing. Can't remember much off the top of my head but liked Angelina's dress. Hated Reese Witherspoon & Sarah Michelle Geller's. Thought Tilda Swinton looked awesome (loved that pale blue). Loved Charlize Theron's sparkly headband. She's pulls off that 20s/30s look so well. Her dress was lovely but what is with that bow? Didn't that happen another year, where the dress was ruined by some hideous bow on her shoulder?
Anyway, didn't end up watching much of the GG's cause I got sucked into watching WALL-E. Damn, I love that little robot. But by the time that was done, I was so tired that I didn't watch Sherlock! *gasp* Don't tell me what happens! I read on Moffat's twitter that a 3rd series has already been commissioned, let's just hope it won't take almost 2 years to return.
After some pretty stressful weeks filled with long hours at work and other not fun stuff, nothing quite cheers me up like pretty boys. Especially on this cold (but thank goodness, not as cold as it was this weeknd) Monday morning.
Current Mood:

working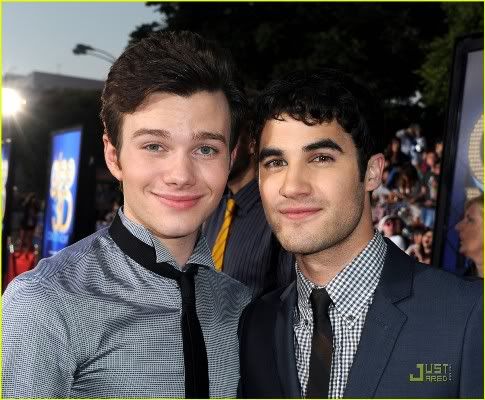 One of my favourite pics. Dianna was looking gorgeous.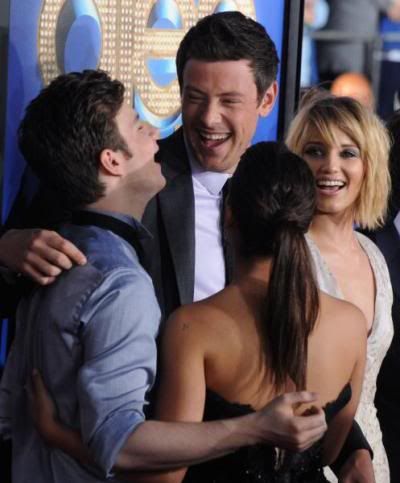 Love this one too. I can support Raine (Rachel/Blaine) -- as a musical OTP only! ;) cause I think they sound amazing together.

(
The rest of the cast
Collapse
)
(
But who was the most stylin' on the red carpet? Mini Warbler of course! BEWARE EXTREME CUTENESS UNDER THE CUT.
Collapse
)
The Glee Live 3D premiere was last night. Get ready for a picspam :D
Current Mood:

giddy
Current Mood:

satisfied
Don't Turn Out the Lights
~*~

This made me LOL in RL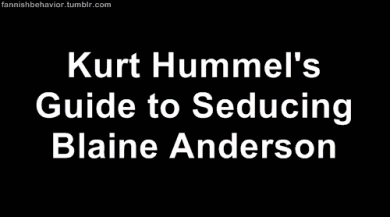 ~*~
Jared is still one gorgeous mofo.
Shopping in Rome (there for a SPN con)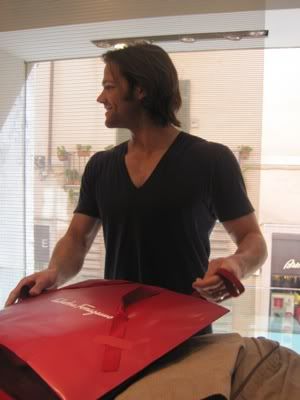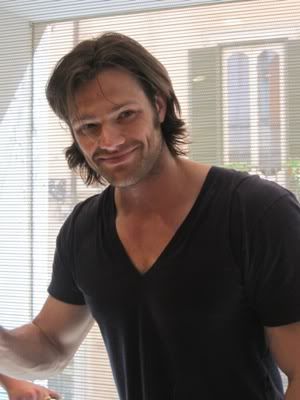 (

more pics of Jared trying on clothesCollapse

)



~*~
Busy weekend coming up. Spent morning cleaning condo as we're having, as my friend likes to call it, a LGD (Laurier Gal Day ie uni reunion). This time it's at my place so cleaning was a must! Going for mani/pedis and then dinner. Tomorrow, visit my cousin & figure out why the government keeps re-assessing his payroll and then dinner with the family for my grandma's birthday. Hopefully, I'll be able to squeeze in doing my own tax return some time cause the faster I get my refund, the better!
Happy weekend everyone =)
NKOTBSB has released a new single! I didn't even know they were going to do one. Pretty much have not stopped listening to it for the last few days.
Current Mood:

busy
Spoiler warning!
Current Mood:

enthralled
Keanu and Sandra.
Jake and Anne. Dear Jake, please dump Ms Swift and hook up with Ms Hathaway, kthxbye.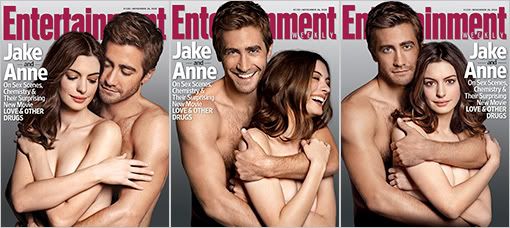 Oh you can be sure I'll be watching this movie.
Joseph Gordon-Levitt in the indie movie,
Hesher
. This is seriously the synopsis on IMDB:
Hesher is a loner. He hates the world and everyone in it. He has long greasy hair and homemade tattoos. He is malnourished and smokes a lot of cigarettes. He likes fire and blowing things up. He lives in his van, until he meets TJ.
WTH? LOLOLOL
It's gotten mostly negative reviews but this is not what concerns me.
(
What concerns me is that JGL with greasy long hair is still kinda... hot?
Collapse
)
Leo and Kate.
Current Mood:

embarrassed
In the meantime, enjoy some random awesomeness.
Cory's delightful Gemini opening sketch video
(
pretty pretty pictures of Matt's Details shoot
Collapse
)
Matt Smith on Craig Ferguson. Ferguson being an utter DW fanboy was delightful.
Hey, the
Supernatural Creation Con is coming to town!
Should I go?? Anyone going?? If anything, I might get a day ticket or something. I know I swore off Creation cons (those greedy bastards!) but it's like the boys will be in town, how could I not go?
OK back to working on those HP pics! And to all those who will be watching DH on opening day, I'm jealous. I plan on seeing it this Sunday, hopefully!
OK OK I know I promised the Harry Potter World post and I AM WORKING ON IT RIGHT NOW. I SWEAR.
Current Mood:

busy