Entries by tag:
NKOTB finally has new music!! I have to say, this single is damn catchy. And the boys are looking mighty fine in their suits.
Current Mood:

bouncy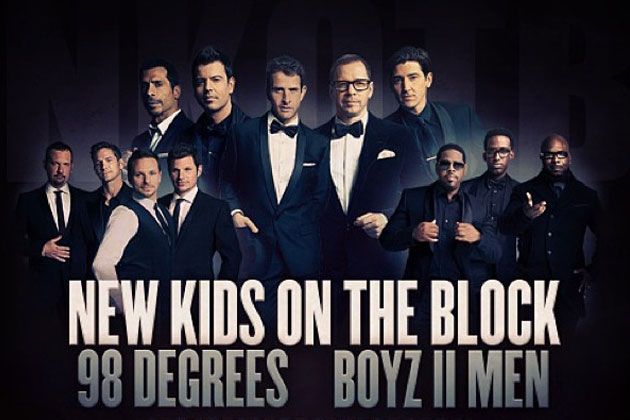 I TOTALLY BOUGHT A TICKET!!! I admit I was a bit hesitant but I would love to see Boyz II Men live and hopefully, NKOTB will be performing some of their new music (about time!) 98 Degrees are al'right.
I was thinking of getting the cheapest VIP ticket but I was about 15 minutes late logging on and ALL the VIP packages were sold out! Even the $999 package! Yeah. A THOUSAND DOLLARS. SOLD OUT. WHAT.
Anyway, 2013 is so far shaping up to be an awesome year! Here's what I have lined up so far:
** Flight booked to NYC for Good Friday/Passover long weekend! (
Newsies
for sure!)
** Flight booked to Memphis for friend's wedding!
** Lady Gaga concert next week!
** Happy Glee spoilers!
** My niece is scheduled to arrive in March!
**
Struck By Lightning
at the TIFF Next Wave Film Fest!
**
Book of Mormon
in May (in TO)!
** San Francisco in June! (just need the OK from the boss)
** Comic Con in July!
** Trip to the Martimes is on the list for August!
** Couple of long weekends in September courtesy of the Jewish holidays so maybe LA? Or visit a friend in Bermuda?
Current Mood:

bouncy
~ Work has been super busy due to stupid files that just won't go away and the fact that my manager is going on vacation for 2 weeks. Upside? File of Doom is now completed and did I mention my manager is gone for 2 weeks? :D I think I may actually leave work before 7!
~ Still immersed in the Klaine fandom. This is the first time I've actually followed a tour on-line cause Chris changes up the Klaine skit in every show. The ones in London have been hilarious -- he brought costumes, Kurt&Blaine are the American Will&Kate and he even made
commemorative plates!!
Can not wait to see what he comes up with in Dublin. Wonder if the fact Darren is half Irish will come into play? Also, Darren has started joining in the Safety Dance number and watching him do the choreography is adorable LOL
Oh and
bauersgirl
, looks like we were extremely lucky to have seen the last performance of "Friday" -- they haven't played since.
~ Speaking of Glee -- the news of Darren and Harry being bumped up to regulars have been released (YAY!!) but unfortunately, Chord has not :( Harry about time, Darren was obvious but I'm quite bummed about Chord. They finally gave Sam a decent storyline, they teased us with the Samcedes hookup and now what? Chord was a guest star last year but he was in almost every episode and Harry has been a guest star since S1 so I'm hoping just because the show didn't upgrade him to regular status it won't change too much. But from Chord's tweets and other stuff, it sounds like Sam is basically gone? If that's true, I will miss Trouty Mouth and his awesome abs.
~ Mini!Warbler continues to be absolutely adorable

I can't get over how adorable he is!! And the end, when he gets all shy saying "hi Darren, I'm your biggest fan" *clutches heart* Poor parents though, they must be so sick of hearing "Teenage Dream" LOL HE NEEDS TO MEET DARREN LIKE NOW. I think some fans are trying to get him on Ellen cause you know she'll make it happen.


The way he pops up behind the chair!
~
(
Cousin's wedding
Collapse
)
~
(
NKOTBSB
Collapse
)
~ Hope my fellow Canadians are enjoying their long weekend. I didn't do much on Canada Day but I did watch Will & Kate who were in Ottawa (why they no visit Toronto?) for the celebrations. When their trip itinerary was released a while back, I did contemplate going to Ottawa to see them... for about 2 seconds before the thought of that huge crowd brought me back to reality. I actually can't wait to see W&K visit Yellowknife, that's pretty cool of them going up north like that.
Love Kate's maple-inspired fascinator!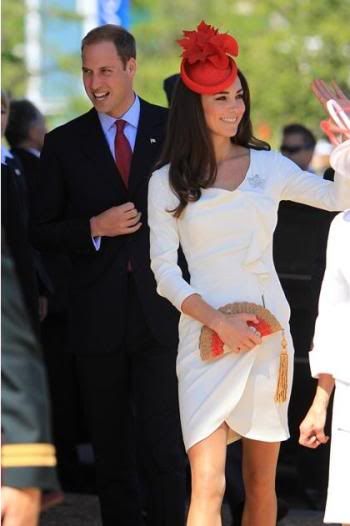 Also wishing an awesome 4th of July to all my American friends :D
~ And to end this super mega long post, I had forgotten how pretty Harrison Ford was until this gif reminded me.


INDYYYYYYYYYYY!!
Wow, has it been almost 3 weeks since I've posted?
Current Mood:

awake
Don't Turn Out the Lights
~*~

This made me LOL in RL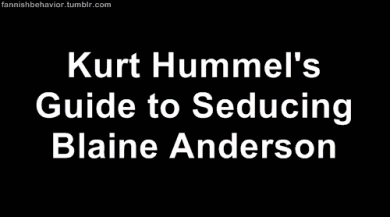 ~*~
Jared is still one gorgeous mofo.
Shopping in Rome (there for a SPN con)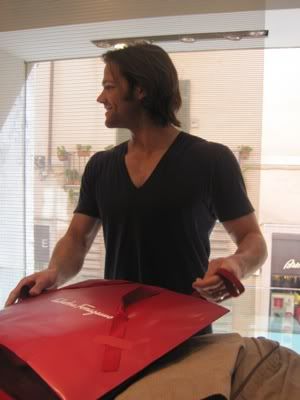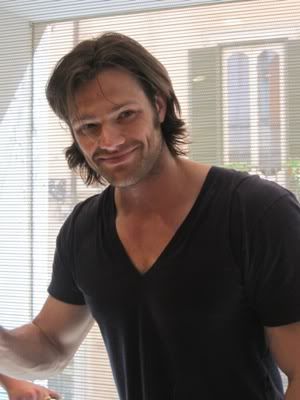 (

more pics of Jared trying on clothesCollapse

)



~*~
Busy weekend coming up. Spent morning cleaning condo as we're having, as my friend likes to call it, a LGD (Laurier Gal Day ie uni reunion). This time it's at my place so cleaning was a must! Going for mani/pedis and then dinner. Tomorrow, visit my cousin & figure out why the government keeps re-assessing his payroll and then dinner with the family for my grandma's birthday. Hopefully, I'll be able to squeeze in doing my own tax return some time cause the faster I get my refund, the better!
Happy weekend everyone =)
NKOTBSB has released a new single! I didn't even know they were going to do one. Pretty much have not stopped listening to it for the last few days.
Current Mood:

busy


*BOUNCE BOUNCE BOUNCE*



My inner teenager has died and gone to heaven (let's ignore the fact that during BSB's height, I was in my twenties).
YOU GUYS. I WAS LITERALLY JUMPING UP & DOWN IN SQUEE WHEN I WATCHED THIS IDEK. I MAY HAVE PERMANENTLY REGRESSED BACK TO A TEENAGER BUT WITH MY THIRTY-SOMETHING INCOME CAUSE I'M GOING TO BOTH TORONTO SHOWS. THAT'S RIGHT -- BOTH! (but I was an adult & just purchased regular tickets, no VIP packages this time).
Current Mood:

bouncy
Glee
Chord. I like Sam. And his abs.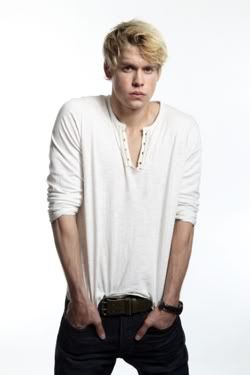 Cory looking fine in a suit.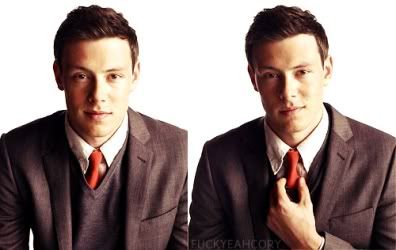 Chris on the Out100. I love this picture.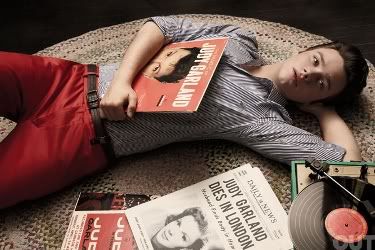 This pic (& website) made me squee so hard. Summer 2011, you know where my money will be going =)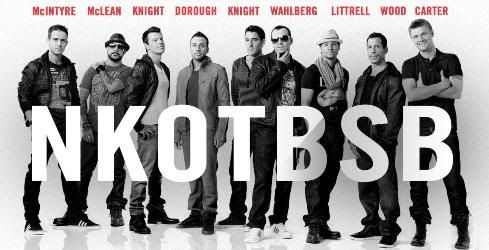 ETA: video for TVGuide's Hot List with the
Glee
cast cover shoot + a bunch of other shows. Jared + Jensen are included but boo, they just used an existing picture. Love how Matt Bomer is simply "Just Plain HOT". You speak the truth, TVGuide.
Some new pics from the boys of
Current Mood:

excited
What was your childhood dream? Did you ever accomplish it?
I wanted to be a marine biologist basically cause I wanted to swim with dolphins all day. Cause that's what marine biologists do, right? :) Hopefully some day I will actually swim with the dolphins.
One childhood dream that did come true: meeting the New Kids. Only took 20 years and a chunk of change but it happened!
Dear LJ, please don't fill in my tags for me. I can do that on my own. Thanks for changing the homepage back though. Much appreciated.
Current Mood:

okay


Ticket to the NKOTB summer tour was successfully purchased!! Woohoo!! I was bummed at first cause I totally missed out on the 5/4* packages but thanks to my brother and his Amex card, I did the Front of the Line pre-sale and scored a Row G, centre section, seat!! The one plus side of attending concerts by yourself -- you get awesome seats when you're just buying a single ticket.

I've started reading fanfic again!! \o/ Right now, it's Merlin/Arthur but yeah, if anyone has any recs, be it Merlin/Arthur, SPN (I don't mind Wincest), Doctor Who, Torchwood, Legend of the Seeker, Chuck, Castle, Robin Hood... bring it on! Any length, as long as the writing is GOOD. I haven't seriously read fanfic since my Brokeback days (where I'm still waiting for some WIPs to be finished, if the author doesn't think s/he'll finish it, that's fine, just let us know, that's all I ask).

I'm starting to cough and my throat is sore. DO NOT WANT.

Back to work now.
A strawberry farm, to be exact. Too bad I'm here at the beginning of the season, not the end. Mmmmmm, strawberries. My first farm client, kinda exciting, kinda not cause, well, it's work. They hire migrant workers here -- mostly from Mexico and Trinidad -- and they're starting to come in. I have a stack of Mexican passports on the desk where I'm working and I'm paranoid that I'm going knock them over or something. I'm 2 hours south-west of Toronto, in Simcoe, ON. Port Dover is about 20 minutes south of here and I'm hoping I can do a quick trip. Don't think I've seen Lake Erie before.
Current Mood:

sick
I re-checked the summer concert listing for NKOTB and we're on, baby!! June 21st, Molson Amphitheatre!!!! Oddly, Montreal has disappeared. Huh. Anyway, as I was perusing the other venues, I was amused that while all the other amphitheatres are named after telephone/cable companies, banks, etc, our amphitheatre is the only one named after a beer company. How Canadian of us, LOL

A question for
worlddescending -- I finally started watching IQ-145 this weekend and was wondering, is the series finished? Do you know? I've only seen the first 3 eps so far. Thomas should do more voice work. He has a lovely voice :)
Robin Hood S3 premiered last weekend. I can't believe it's been over a year since S2 ended. Anyway, won't go into a long recap but just say that I really enjoyed the episode. Turk can stay. I still don't get the Guy/Armitage love but whatever. I miss Marian, Will & Djaq. Allan is bringing the eye candy, day-um.



Current Mood:

working
But I eventually arrived and with my 3rd row seat scored some pretty good pictures and not-so-good video. I love my camera but it can't zoom while it's recording which SUCKS. And I had
stupid
tall girl in front of me to my right so you'll see her head a lot in my videos.
From what I saw, the setlist was pretty much the same, they just switched up the order. The place wasn't sold out, most of the upper level was empty, but damn, it was loud! After the show, there was a crowd by the trailers -- where I just happened to park my car, coincidence, I swear ;) -- so I hung around for about 30 minutes. Did mention to catch a glimpse of Jordan, Danny and Jon(?) as they made their way to their buses. Only Danny came right up to the fans though. I didn't hang around much longer cause I had to drive back. I drank one of those energy drinks so I won't fall asleep on the drive. Worked like a charm but damn, I couldn't fall asleep once I got home LOL Oh well, I had Supernatural LA con reports to read and pictures & videos to upload.
They've just annouced a summer tour but the only Canadian stop is Montreal. BOO. There's a Buffalo which is a possibility. And shows in Cincinnati & Memphis (is this close to you, Jersey?). Just throwing that out there, ya know, in case certain people wouldn't mind a visit from a crazy fan. ;) Hopefully, a TO show will be announced later. Full show list
here
.
One more thing -- THESE BOYS MAKE ME HAPPY =)
(
lots of pictures & videos
Collapse
)
Yesterday, I went to the NKOTB show in London, ON which is 2 hour drive from Toronto. I got there late so missed a good 15-20 minutes because I clearly FAIL at time estimation. To make matters worse, it started to pour rain about 30 minutes outside of London so there I am, in a strange city trying to read street signs at night while it's raining. FAIL AGAIN.
Current Mood:

stressed