Entries by tag:
But the trip was not in vain as I did see other beautiful flowering trees and flowers and my first sighting of a cardinal and surprise llamas!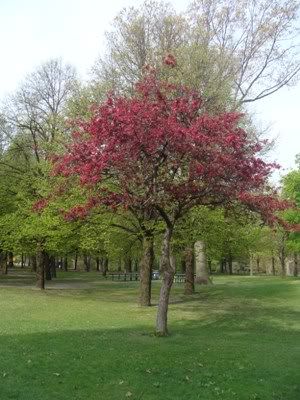 (
more pictures
Collapse
)
I decided to walk home via the Waterfront Trail (I didn't make it all the way home -- caught the streetcar at Bathurst & Lakeshore cause my feet were hurting). Anyway, as I'm walking along, I hear this group coming up from behind me so I look back to see if I should move out of the way or something. Imagine my surprise when I see, not a group of joggers or similar, but about 20-odd soldiers decked out in full gear carrying rifles! I don't know why they were there -- perhaps a training exercise?
please don't tell me it was for the G20
. A 2nd group of soldiers passed me and I was able to get a picture on my cellphone.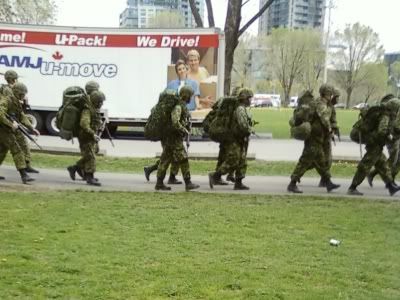 **
Big swing in topic! I uploaded the songs from
The Power of Madonna
episode for
bauersgirl
and here they are if anyone is interested:
Express Yourself
Vogue
Like a Virgin
Borderline/Open Your Heart
4 Minutes
Like a Prayer
What it Feels Like for a Girl
Bonus (not in the episode)
Burning Up (Groff)
Yesterday, I decided to head to High Park to see the cherry blossoms before they were gone. One, how lame am I that I had no idea High Park even had cherry blossoms? Two, looking at pictures of cherry blossoms, I don't think I saw any! I went to the right area. Did I somehow miss them cause wouldn't that be just my luck.
Current Mood:

busy
Saturday night, I froze my ass off, along with equally crazy friends, to see the Top3 perform at the Cavalcade of Lights, a free outdoor show at City Hall. Took some pictures, took some video. If you're interested, click the cut!
Current Mood:

crappy
24 finally comes back!! \o/ Unfortunately, it's coming back this Sunday night when I'll be at the Matt Nathanson show so it's gonna be the good ol' download for me. I'm excited though!

For the Barrowman fans -- Music Music Music. I'm listening to it and so far, so good. A couple of clunkers but he sounds fabulous! ETA: OK, his version of Sarah M's Angel is not so good. And I love this song. Hopefully it'll grow on me.

Does anybody watch Numb3rs? I watch when I can/remember and I just need to say that Colby (Dylan Bruno) is smokin'. As is Rob Morrow.

People has a special High School Musical edition and I totally bought it! LOL Oh shush. I probably won't see Twilight in the theatres but HSM3 twice? Hell yeah!

Speaking of People, the Sexiest Men Alive issue is coming! I understand that my Jared made the list, yay!! No picture of him on the site though, bummer. But here are some of the ones that were posted:

(

people's sexiest men of 2008Collapse

)



Current Mood:

tired
bzzinglikeneon
for finding this --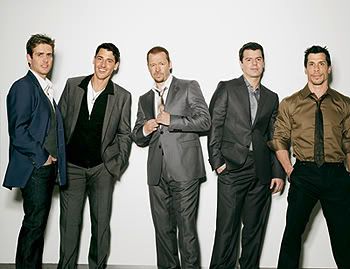 First group picture in like 15 years!! *flails* I was GIDDY when I saw this last night, I couldn't sleep, LOL!! ONE MORE DAY!!!!!!!!
Oh, there's also
VIDEO
!!!!! I totally reverted to my 14 year old self.
And in honour of this momentous occassion, I uploaded something to share with all my fellow blockheads :D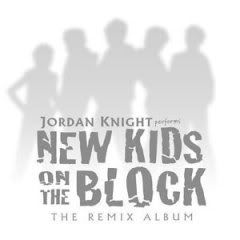 Released in 2004, this is Jordan singing all the NKOTB hits. Yes, this a rip of my own copy (I also have Jordan & Joey's solo albums, I'm such a nerd!) I was quite iffy about this -- how will Jordan fare singing songs where he wasn't the lead? -- but I ended up liking it quite a bit. It makes me smile :D Some songs sound completely different yet the same.
Links are on mediafire --
Disc One (Pop Remix)
and
Disc Two (European Remix)
. If you're not interested in snagging the full albums (and why not?!?!!), I uploaded just
Hangin' Tough (European Remix)
for your listening pleasure on zshare.
*switches fandom*
O HAI SEXIE JENSEN *thuds* New S3 promo picture from SPN Repro and supposedly, more are on the way.

*can't stop staring* I need to take a cold shower. There better be Jared pictures.
Props to
Current Mood:

chipper