Entries by tag:
The Tempest
, will be filmed and is set for a March 2014 release.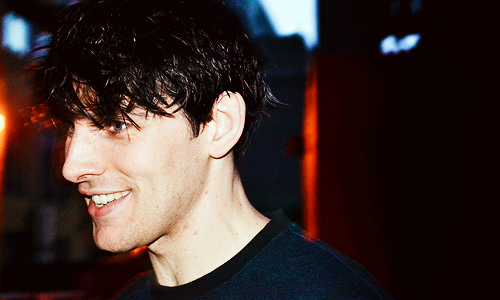 source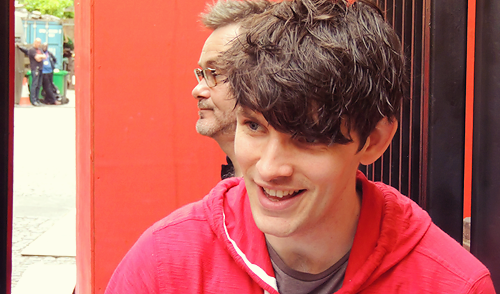 source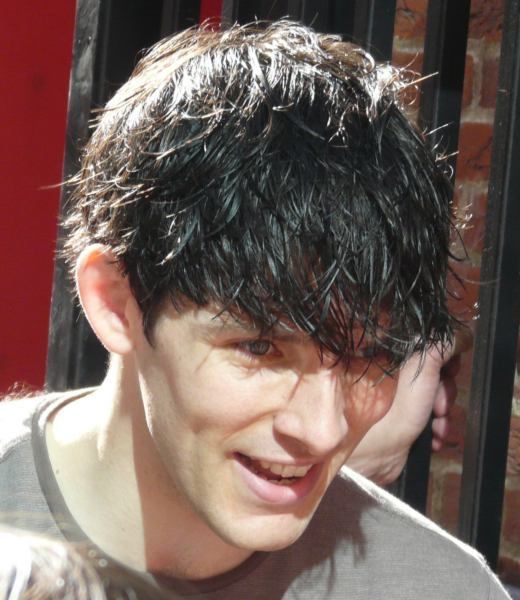 source
Meanwhile, Bradley, Rupert, Eoin and Tom (aka King Arthur and his Knights) were in Australia for Supanova. Standard con fare yada yada yada and then this happened...
I've never understood the whole Harlem Shake craze but I did enjoy watching Bradley and the boys shake LOL
Pictures of Colin Morgan, freshly showered with his hair still wet, signing autographs at the stage door keep showing up on my tumblr dash and it HURTS MY SOUL and makes me want to fly to London RIGHT NOW. I could've squeezed in a day trip to London on the tail end of my Italy trip but alas, the shows for that time were sold out :( At least we know the play,
Current Mood:

jealous


Anyway, the past month or so in point form:

Life stuff first ~~ had a quiet Christmas & NYEs. Work is starting to get crazy plus I am so behind in doing my cousin's books (which is entirely my own fault). Will be working most of this weekend *boohiss* Second thyroid surgery went fine. The pathology report came back and a tiny batch of cancer was found on the inside side so there was no way the needle biopsy would've picked it up anyway. Some time in March/April, will do a dosage of radioiodine and hopefully, that will be that.

Fandom stuff

~~ Survived the ending of Merlin *sniff* A lot of things happened in the finale that I loved. And the last shot just about killed me with feels.

~~ The Doctor Who Christmas episode was awesome. So totally in love with Clara Oswain Oswald. I was actually really excited about the prospect about have a 18th (?) century companion but that was not to be. The TARDIS desktop change will take some getting used to. Looking forward to the discovering the mystery that is Clara and all the 50th anniversary stuff!

~~ Watched the People's Choice Awards last night. All the fake surprise reaction shots of the winners amused me to no end. Haven't seen the SPN boys in a while -- Jensen was looking good. Something needs to be done about Jared's hair. Not surprised SPN won for Fave Sci-Fi Show (confession: I voted for DW). Not surprised about Chris Colfer winning either (behold the power of Gleeks, Klainers, Kurtsies & the CC Army). Can't believe he mentioned fanfiction LOL I was surprised about Lea Michele winning tho. And how the hell did The Wanted beat out One Direction as Best New Artist? Were the Directioners too distraught/distracted over the Harry/Taylor hookup and forgot about voting? I will never ever ever get the appeal of TSwift, sorry. Another WTF moment was Adam Sandler winning. Worst acceptance speech ever -- just bloody thank the fans & be done with it! -- and how is he still relevant.

~~ Matt Dallas (of KyleXY) has come out via twitter by announcing his engagement to long time boyfriend. Apparently Matt was one of those "not a secret but no one talks about it" like Jim Parsons & Matt Bomer? I had no idea. Anyway, congrats to the v cute couple!

~~ Les Miz, the movie musical. Watched this R. We both agreed that Russell Crowe's voice is not suited for this material. And Hugh. Oh Hugh. He's got a great voice and did a good job but his "Bring Him Home"? HORRIBLE. I was totally prepared to be shedding tears during "Own My Own", "I Dreamed a Dream" and "A Little Fall of Rain". They were all done well but what really got me was "Empty Chairs and Empty Tables". And the girl playing Young Cossette was perfection.

~~ I still haven't seen The Hobbit!! Found a DVD screener copy so hopefully can carve out some time and watch it. It's been many years since I've read The Hobbit & I don't remember much so it'll be like watching with new eyes. I have to say though that making 3 movies is too much. I've read that's there a lot of filler re: the backstory. They should've just done 2 movies.

OMG sorry for the word vomit o_O
Hello LJ people. I know I have become very lazy about posting. Most of fandom has migrated over to tumblr which is sucking up most of my time due to the instant gratification of gifs and fanart. NY resolution: spend more time here :)
Current Mood:

tired
Merlin's
last. The creators have always said they have a 5 year plan and it looks like they're sticking to it (unlike some other show lol). That's fine.
What's not fine? That we are 4 episodes away from the finale and ARTHUR STILL DOES NOT KNOW ABOUT MERLIN'S MAGIC!!!!! The whole series, all they talked about was how Arthur will unite Albion and with Merlin by his side, magic will be restored. I want to see Arthur finding out about Merlin's magic, I want to see him pissed because (a) well, magic and (b) Merlin has been lying to him for all these years. I want to see Arthur come to realize that magic can be good. I want to see Merlin finally get the acknowledgement he deserves for the countless times he's saved Arthur/Camelot. I want to see Arthur & Merlin become friends again but this time with Arthur knowing everything. I want to see Arthur & Merlin being the BAMFs that they are
together
. IS THAT ASKING FOR TOO MUCH?!?!?!
*deep breaths*
Thank god for fanfiction.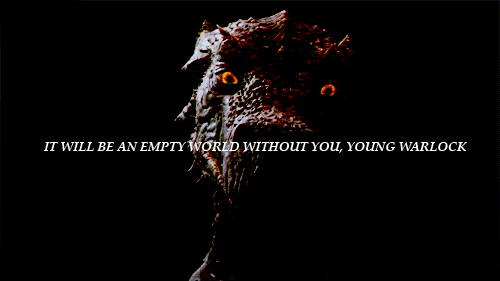 So it has been announced -- series 5 will be
Current Mood:

annoyed
(
Glee
Collapse
)
(
Doctor Who
Collapse
)
(
Merlin
Collapse
)
The New Normal.
Still loving it. It got a full season pick up so yay for that! And Ryan has said that Andrew Rannells will sing on the show so double yay!
Elementary.
I enjoyed the pilot. I've always been a Lucy Liu fan and bless whoever decided to let Jonny Lee Miller keep his accent. Already sick and tired of the comparison to BBC Sherlock. It is possible to like both shows!
Current Mood:

calm
Zach Quinto is out and proud
. Sad though that it took a passing of someone for him to take that step but he did and he did eloquently. It's rumoured that he's dating Jonathan Groff so for purely selfish reasons, I look forward to cute red carpet/candid pictures of them together :D
(
Merlin 4x03
Collapse
)
So dear f-list, has anyone been watching any of the new shows this season? Any recs? I've only seen the pilot for "The Secret Circle" and an episode of "Suburgatory". That's it.
I really enjoyed H5-0 last year but just have not had the chance to see it this season. I have to correct that. I also need to catch up on Castle. Damn the networks for putting those 2 shows against each other.
Now, I'm just waiting for Chuck to return.
ETA: A couple of videos I want to include
The Princess Bride reunion. I love them all.


The Avengers panel at New York Comic Con. This video is quite Tom Hiddleston heavy. I'm getting really excited for this movie!

BUT FIRST.
Current Mood:

good
Current Mood:

working
Current Mood:

worried
** Reading Klaine & Merlin big bang fics.
** Playing with my shiny
Sony Touch E-Reader
(mine's red) which, holy crap, is already discontinued cause they've introduced a wifi version. Bonus: the reader and the case were all purchased using my Sony points :D
** This adorable Jonathan Groff interview on his father's farm.
He has the best laugh. And awesome legs :) He named his dog, Jesse St James! And a goat, Lea Michelle! The fainting goat, awwwwwwww. His boyfriend
Zachary Quinto
is one lucky dude.
** Watched
The Secret Circle
pilot because of Thomas Dekker and Gale Harold. Not bad, I'll give episode 2 a go. But Faye? Already annoys the hell out of me.
** Remember my German soap opera addiction months back? Well, I fell out of it because the 2 couples that I followed both had their Big Happy Moment. And we all know what happens to couples on soaps after that. They're either regulated to the background or someone cheats and the couple breaks up. Both of these things happened to Ollian and DeRo and since I like happy endings, I just pretended that their storyline was over. Then I read that Dennis Grabosch, who plays Roman (the 'Ro' of DeRo) has decided to leave the show and the writers were going to kill off Roman. So I started watching again. THE TEARS, PEOPLE. Basically, the last 3 episodes have made me into a crying mess. RIP Roman Wild and so ends the awesome couple that was DeRo =( And kudos to the writers and especially the actors who completely nailed it.
The only other time a soap has ever made me cry was the transplant story on
General Hospital
-- when Felicia realizes the heart that her daughter received was BJ's? *sob sob sob* Anyone remember that?
** Between crying my eyes out over a fictional couple, I've been amused (and, at times, exasperated) at the Glee fandom reaction as spoilers surface with the premiere date just around the corner. The endless discussion of whether or not Blaine is transferring to McKinely and the when, why & how. Let's declare Blaine a complete fashion disaster based solely on the promo commercial! Will there be a Puck/Quinn part 2 (YAY! vs BOO!). A lot of "I didn't even watch
The Glee Project
but I hate them already so get them off the show!" Looking for conspiracy theories based on actor's tweets, seriously (again, this mainly has to do with the winners of TGP). So much teeth gnashing and whining over nothing *shakes head*
Is it weird that I was bummed when I found out I won't be in town when
Glee
returns? I'm sure hotels won't mind me d/l'g shows, would they?
** Is it also weird that I'm strangely excited about the possibility of watching
Doctor Who
and possibly
Merlin
in England, on BBC One, and not on my computer or on
Space
?
** Speaking of
Merlin
. Lots of promotional pictures from the new season but a couple of them have caught fandom's eye
(
under the cut for spoilers
Collapse
)
** Off to bed now as tomorrow will be a busy busy day. I fly out on the 19th and will return on the 7th. See y'all on the flip side!
I AM A PROCRASTINATING QUEEN. So many things to do, had weeks to do it and I did, like, 3 things. Now I have 2.5 days left to pack and clean and everything else. What have I been doing instead?
Current Mood:

sleepy


Anyway. Some awesome stuff out of Comic Con!


OMG DOCTOR WHO TRAILER!!!!!!!!

AUGUST 27TH CAN NOT COME FAST ENOUGH.

Bradley being Bradley ♥


I can't get over giggly Tony Head. And Colin! Sweet, adorable Colin *glomps* Watched a really crappy video of the S4 trailer and I WANTS NEW MERLIN NOW.

GLEE!


Loved Harry's gleeful, "you got a name, good job!" So glad to hear Bieste will be back. And the news out of Comic Con is that Chord turned down the opportunity to return to Glee so no more Sam :(

So far, I've already watched the full panels for Community and The Big Bang Theory. Still so much to watch.
As much as I would love to experience Comic Con, I think it's just so better to stay home and watch all the panels on-line. No money spent, no crowds, no hours upon hours of queuing. I'll go once though. My cousin gets a booth there & it would be such a waste of an opportunity if I didn't (they actually had an extra badge this year but I couldn't make it on such short notice).
Current Mood:

tired
Current Mood:

satisfied