Entries by tag:
Current Mood:

gleeky
Don't know much about the upcoming movie, Magic Mike, except that it's about male strippers. But with stills like this, who really cares about plot? Matt Bomer UNFFFFFFF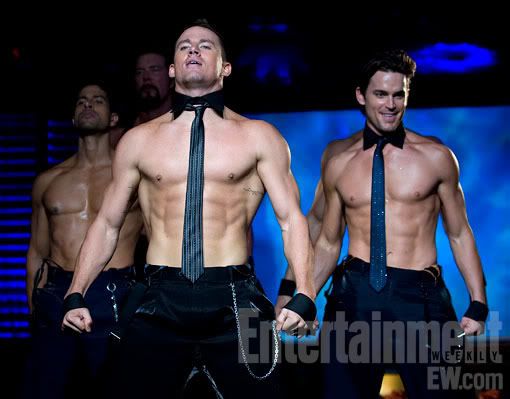 A couple of weeks ago, before his Broadway debut, Darren Criss did an interview & photoshoot with the New York Times.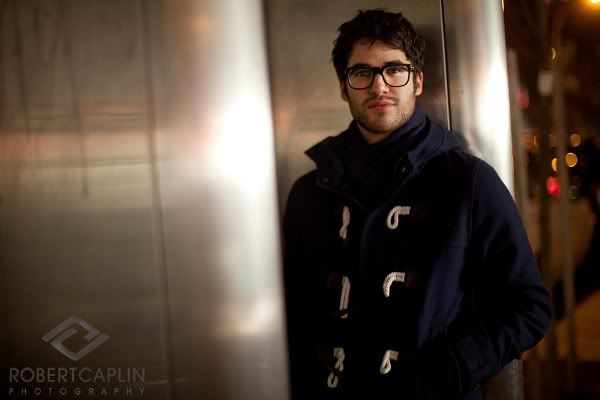 (
more under the cut
Collapse
)
Speaking of Darren, my NYC trip is this weekend! I can't wait. Ended up being perfect timing too as I really need a weekend away from work. Hotel has been booked, looks like I'm close to Rockfeller Centre and 5th Ave. Excellent. Have decided that in order I don't spend too much time shopping, I'm going to visit the Guggenheim. I've never been! And the weather is predicted to be pretty good, ie above freezing, so yay for that.
Watched the Golden Globes red carpet last night. What is with all the mermaid/fish tail dresses? I hate that style so much. The women could barely walk and watching them trying to navigate stairs was amusing. Can't remember much off the top of my head but liked Angelina's dress. Hated Reese Witherspoon & Sarah Michelle Geller's. Thought Tilda Swinton looked awesome (loved that pale blue). Loved Charlize Theron's sparkly headband. She's pulls off that 20s/30s look so well. Her dress was lovely but what is with that bow? Didn't that happen another year, where the dress was ruined by some hideous bow on her shoulder?
Anyway, didn't end up watching much of the GG's cause I got sucked into watching WALL-E. Damn, I love that little robot. But by the time that was done, I was so tired that I didn't watch Sherlock! *gasp* Don't tell me what happens! I read on Moffat's twitter that a 3rd series has already been commissioned, let's just hope it won't take almost 2 years to return.
After some pretty stressful weeks filled with long hours at work and other not fun stuff, nothing quite cheers me up like pretty boys. Especially on this cold (but thank goodness, not as cold as it was this weeknd) Monday morning.
Current Mood:

working
**
A behind-the-scenes photo of Colin Morgan from S3. Doesn't he just look delectable? MMMMMMM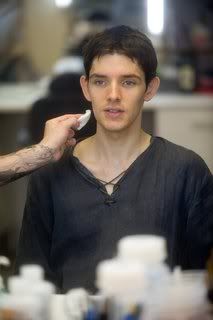 Season 4 has started filming which means, hopefully, many lovely set photos will find their way onto the internets including adorable Bradley/Colin interactions
confirming their epic love for each other
.
**
In RL news, I cut about 4 inches off my hair yesterday. The long hair was driving me nuts. The hairdresser also thinned out my hair which will be a godsend come the summer. Many people didn't want me cut it short (ie just about the shoulder) but whatever. It'll grow back.
**
(
100Crushes #004
Collapse
)
I don't want this to be over but I also can't wait for part 2! I AM CONFLICTED.
Current Mood:

content
Love this photoshoot and the interview was just too adorable so OK, OK, you win! I'm downloading
Burn Notice
's pilot right now! I do enjoy
Royal Pains
but it's not Must See TV for me (and huh? is the show on its 3rd season already? Guess I completely missed S2 there LOL).
*waiting impatiently for
White Collar
and
Leverage
to start*
Current Mood:

bored
Chuck
and from
Traveler
) had a new tv show, I was all over that. And wow, did I love the pilot! It's got that
Leverage
feel to it -- grifter helping the FBI solve crimes -- and Bomer looks GORGEOUS!!! I am such a sucker for the brunet/blue eyes combo.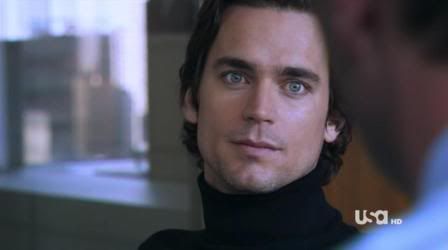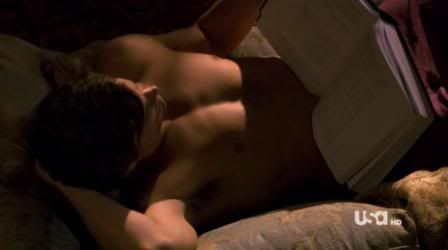 Bomer in fitted turtlenecks & classic suits *sigh* Whoever the stylist is, god bless 'em.
The show itself is really good so that's a plus LOL! Kudos to the writers that didn't make the FBI look like idiots just to prop up the lead. I'm really enjoying the relationship between Neal (the grifter) and Peter (the FBI agent). There's mutual respect there and good chemistry (no slashing from me though). Peter gets great one-liners too. The scene where he finds Neal in his house, talking to his wife, cracked me up. The dialogue is quick and witty and did I mention the gorgeous-ness of Matthew Bomer?
This year, I've only added one new show --
Glee
-- to my must-watch list so yay for new show!
When I discovered that Matthew Bomer (aka Bryce Larkin from
Current Mood:

okay