Entries by tag:
Sense8, has anyone watched this? I've already downloaded the series but I'm going to save it for my trip at the end of July. I really kinda wanna watch it right now before I get too spoiled

** I've read so much Matt/Foggy fanfic, I'm at the point of checking AO3 daily for updates. And, for once, I don't care about the rating or if it's slash, pre-slash, gen, brotp etc

** I also want Daredevil season 2 like right now

** Works sucks and it's June. Our busy season gets longer every freaking year.

** Mockingjay Part 2 trailer looks awesome!!!!

** I miss Chinese food. Seriously. I have a craving for good dim sum that doesn't cost an arm and a leg. My office is surrounded by Japanese and Korean food. Yeah, there's some Chinese restaurants close to me but they either are in a food court (only when desperate) or they lean more towards a fusion style. And I can't cook for shit. Basically wah wah wah I want my mom to cook for me :(

** Travel plans! Northern Europe & Russia at the end of July! Alberta over Labour Day weekend! Chicago to hang with Lori & Becky in October! Maybe another NYC trip in Oct/Nov! (that would be dependent on the state of Broadway)

** Due to above travel plans, I will be missing FanExpo this year. I was already bummed cause Jenna Coleman, Hayley Atwell and Tyler Posey were already announced. Since then, Billie Piper, Karen Gillan (who cancelled last minute last year because of filming) and the Weasley twins from HP have been added. Every time I get an e-mail update announcing another guest, it hurrrrrrrrrts.

** The thought of diving back into Supernatural over the summer has been floating around my brain lately. If I do, I'm thinking of starting at the very beginning cause I really don't remember much anymore

** One of my New Year Resolutions was to purge and de-clutter my life. It's June and I've barely made a dent *sigh* Donated most of my movie DVDs and a bunch of books (which have already been replaced with new books *double sigh*) and sold some CDs. But I need to do more! Hopefully, this weekend will be the weekend I get off my lazy ass and clean out my closet (seriously there are clothes that I haven't worn in 5+ years that are taking up space!) and then I need to tackle The Stuff. I have too much Stuff and I need to be brutal and trash/recycle away.
**
Current Mood:

tired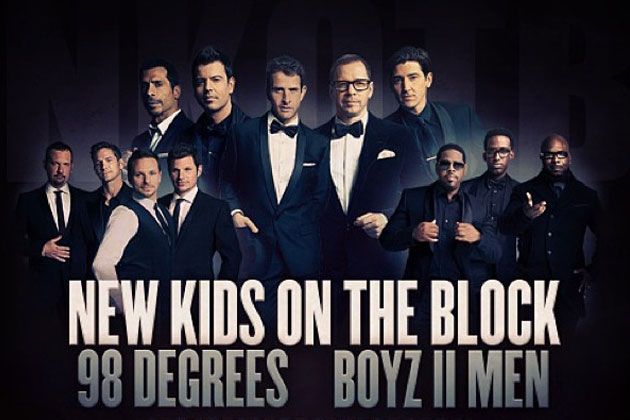 I TOTALLY BOUGHT A TICKET!!! I admit I was a bit hesitant but I would love to see Boyz II Men live and hopefully, NKOTB will be performing some of their new music (about time!) 98 Degrees are al'right.
I was thinking of getting the cheapest VIP ticket but I was about 15 minutes late logging on and ALL the VIP packages were sold out! Even the $999 package! Yeah. A THOUSAND DOLLARS. SOLD OUT. WHAT.
Anyway, 2013 is so far shaping up to be an awesome year! Here's what I have lined up so far:
** Flight booked to NYC for Good Friday/Passover long weekend! (
Newsies
for sure!)
** Flight booked to Memphis for friend's wedding!
** Lady Gaga concert next week!
** Happy Glee spoilers!
** My niece is scheduled to arrive in March!
**
Struck By Lightning
at the TIFF Next Wave Film Fest!
**
Book of Mormon
in May (in TO)!
** San Francisco in June! (just need the OK from the boss)
** Comic Con in July!
** Trip to the Martimes is on the list for August!
** Couple of long weekends in September courtesy of the Jewish holidays so maybe LA? Or visit a friend in Bermuda?
Current Mood:

bouncy


Anyway, the past month or so in point form:

Life stuff first ~~ had a quiet Christmas & NYEs. Work is starting to get crazy plus I am so behind in doing my cousin's books (which is entirely my own fault). Will be working most of this weekend *boohiss* Second thyroid surgery went fine. The pathology report came back and a tiny batch of cancer was found on the inside side so there was no way the needle biopsy would've picked it up anyway. Some time in March/April, will do a dosage of radioiodine and hopefully, that will be that.

Fandom stuff

~~ Survived the ending of Merlin *sniff* A lot of things happened in the finale that I loved. And the last shot just about killed me with feels.

~~ The Doctor Who Christmas episode was awesome. So totally in love with Clara Oswain Oswald. I was actually really excited about the prospect about have a 18th (?) century companion but that was not to be. The TARDIS desktop change will take some getting used to. Looking forward to the discovering the mystery that is Clara and all the 50th anniversary stuff!

~~ Watched the People's Choice Awards last night. All the fake surprise reaction shots of the winners amused me to no end. Haven't seen the SPN boys in a while -- Jensen was looking good. Something needs to be done about Jared's hair. Not surprised SPN won for Fave Sci-Fi Show (confession: I voted for DW). Not surprised about Chris Colfer winning either (behold the power of Gleeks, Klainers, Kurtsies & the CC Army). Can't believe he mentioned fanfiction LOL I was surprised about Lea Michele winning tho. And how the hell did The Wanted beat out One Direction as Best New Artist? Were the Directioners too distraught/distracted over the Harry/Taylor hookup and forgot about voting? I will never ever ever get the appeal of TSwift, sorry. Another WTF moment was Adam Sandler winning. Worst acceptance speech ever -- just bloody thank the fans & be done with it! -- and how is he still relevant.

~~ Matt Dallas (of KyleXY) has come out via twitter by announcing his engagement to long time boyfriend. Apparently Matt was one of those "not a secret but no one talks about it" like Jim Parsons & Matt Bomer? I had no idea. Anyway, congrats to the v cute couple!

~~ Les Miz, the movie musical. Watched this R. We both agreed that Russell Crowe's voice is not suited for this material. And Hugh. Oh Hugh. He's got a great voice and did a good job but his "Bring Him Home"? HORRIBLE. I was totally prepared to be shedding tears during "Own My Own", "I Dreamed a Dream" and "A Little Fall of Rain". They were all done well but what really got me was "Empty Chairs and Empty Tables". And the girl playing Young Cossette was perfection.

~~ I still haven't seen The Hobbit!! Found a DVD screener copy so hopefully can carve out some time and watch it. It's been many years since I've read The Hobbit & I don't remember much so it'll be like watching with new eyes. I have to say though that making 3 movies is too much. I've read that's there a lot of filler re: the backstory. They should've just done 2 movies.

OMG sorry for the word vomit o_O
Hello LJ people. I know I have become very lazy about posting. Most of fandom has migrated over to tumblr which is sucking up most of my time due to the instant gratification of gifs and fanart. NY resolution: spend more time here :)
Current Mood:

tired
Have successfully made it through surgery #2. Stayed overnight at the hospital and was discharged the next morning. Having an IV is annoying as hell. R dropped by at the beginning and end of her shift - nice to see a familiar face :) feeling much better this time compared to the first one although am experiencing muscle soreness - probably from not moving much these last 2 days. Staying at the parents' for recovery. Unfortunately, this is a stressful time as my paternal grandmother passed away a few days ago. My aunt & cousin are flying in tonight with another cousin arriving this weekend. The funeral is this Monday. My dad is really stressed out, taking care of all the arrangements & visiting my grandfather who's currently in a nursing home, so it hasn't been the peaceful sanctuary like last time. Hopefully, once my aunt arrives tonight, she'll be able to take some of the pressure off. Sorry for the downer post but all is well and once the funeral is over, things will settle down.
Current Mood:

sore


*deep breaths*

So the game plan is now this. Vacation is cancelled :( Go back for surgery in about 3 months to remove the left thyroid. Surgery will be either at TO General or Princess Margaret this time. After that, go on radioiodine treatment. Take thyroid meds forever starting now (my blood test before the surgery had me in hypothyroid territory so it's probably worse now).

Think I'm still a bit in shock.
As you all know, I had my right thyroid taken out a few weeks ago. Went for my follow-up appointment this morning and was hit by news I totally wasn't expecting. The pathology came back positive for papillary cancer. Cancer. HOLY SHIT I HAVE CANCER.
Current Mood:

shocked
exiled
recovering at the parents' house since then which meant computer time was spotty (I find it amusing that my dad used to lecture us about being on the computer too much and now that he's retired, he probably spends just as long on the internet as we did).
I took pictures, let's have a look :) This was me a few days after the surgery. I was told to keep the gauze on for about a week. I took it off after 5 days cause it was driving me nuts.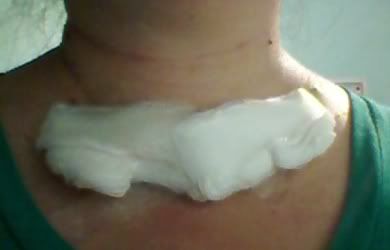 And this is what it basically looks now. I need to wait til the strips fall off naturally but damn, they're like a scab that I can't keep poking at *sits on hands*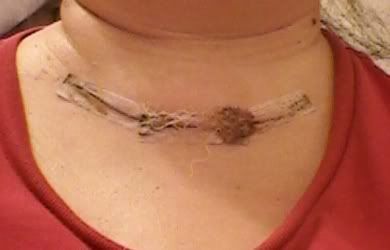 While I was laid up in the hospital waiting to be released, I missed a Chris Colfer sex riot on tumblr :( Mr Colfer recently did a beautiful photoshoot.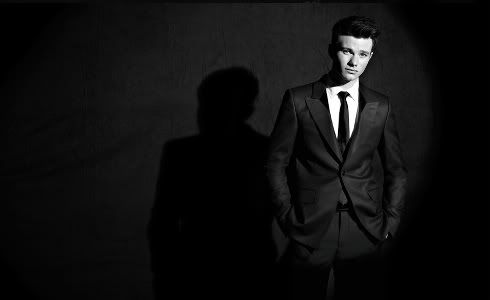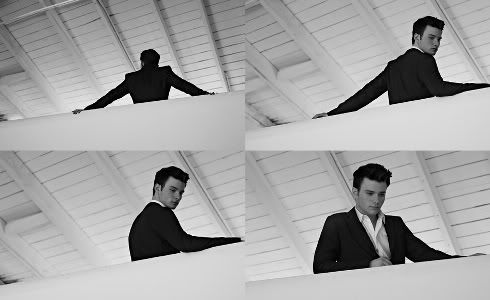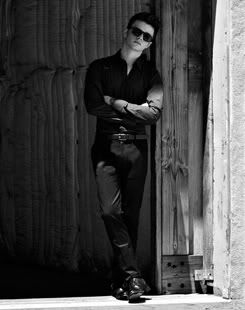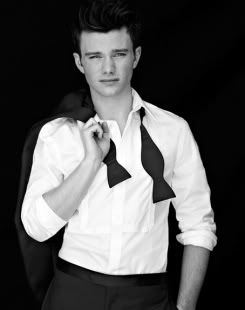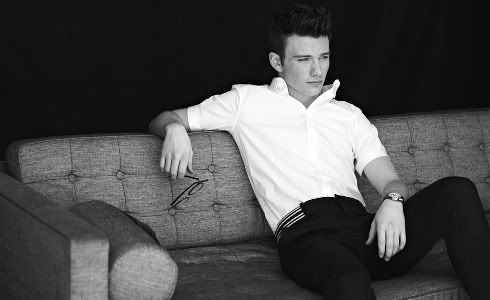 I also had lofty goals of doing lots of reading but that didn't happen. Did catch up on my fanfiction reading though (those should totally count towards my Goodreads goal!) and, thanks to tumblr, I got sucked into
Teen Wolf
and mainlined all the episodes over 3 days. The show is pretty cheesy. The fight scenes are bad. The main couple angst (he's a werewolf! she's from a family of werewolf hunters! oh noes!!) gets boring. And the make-up. I'm pretty sure there is just no way to make a werewolf look cool without going 100% CGI. BUT the show is complete eye-candy, strangely addictive and it has Stiles. Stiles is awesome and everyone's favourite.
The cast at Comic Con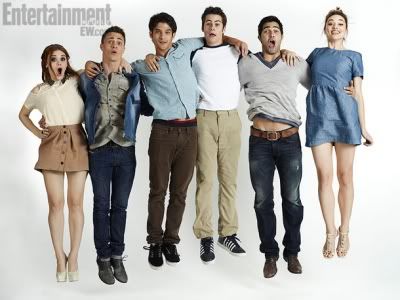 Now that I'm caught up with
Teen Wolf
(except for the last 2 eps cause I can't d/l them here), I'm starting to watch
The Legend of Korra
. Yay for more Avatar!!
OK, have rambled enough. Will be returning to my condo this weekend and life shall resume as normal :)
Sooooooo long time no update. What's been happening with me? Well, the big thing was last week, I had my right thyroid taken out. Everything went fine although apparently, according to the nurses I overheard, I oozed the most of the 3 patients who had thyroid surgery that day. Go me LOL I've been
Current Mood:

good
faninohio
♥ Chris Colfer book signing(s) ♥ Sightseeing - have never been to Columbus and only driven through Cincy ♥ Hanging out with
faninohio
♥
~~ I have a new travel points Visa as my main cc which means cancelling my old main cc, my Sony MC. In order to use up my Sony points, I decided to get a new camera cause I can get one with a higher zoom in a slimmer model. Found one I liked on-line but couldn't remember my exact balance of points but I figured, if anything, I would be under and have to pay the difference. Going through the check-out process, I discover my point balance was almost dead-on, under by only $0.69!!!! *self high-five*
Meet my cute new camera.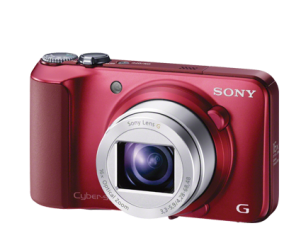 It's got a 16x zoom (my camera now has 10x) and it's red!
~~ Found this cute twitpic of Chord, Darren & Rico backstage at the MMVAs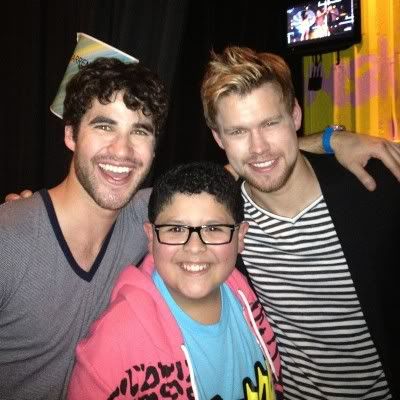 ~~ Did you know
Star Trek: The Next Generation
had their first cast reunion recently at the Calgary Comic Con? I didn't! And a brilliant fan recorded & uploaded the whole panel to YouTube. This is the beauty of the internet. I'm off to watch it, hope everyone's Monday was good (well, as good as Mondays can be) :D
~~ I booked my flight to Cincinatti!!! Hanging out with
Current Mood:

calm


~ ummmmm in all my other previous places of employment, when the office is closed on the Friday, Thursday becomes "casual Friday" so why am I the only person in the office casual? Oopsie. But none of the bosses have said anything so *thumbs up*

~ Disco + Glee next week. Klaine dancing together. I look forward to the hilarity.

~ Remember you have a dentist appt tomorrow

~ And remember to pick up the Coldplay tickets

~ The Avengers had their premiere yesterday(? day before?) Have been trying to stay as spoiler-free as I can but it's been hard. We're getting a premiere too! Wonder who will come?

~ I'm still quite full from lunch (yummy sushi) and yet can't stop munching on M&Ms.

~ Oooh e-mail to remind us about database upgrade so must log out by 4pm. Does that mean we can leave early?

~ Co-worker has been testing my nerves lately. Really wish she would just leave me alone for a while and stop being so clingy and the whining about her job, her kids, her husband, wanting to make more money, blah blah blah.

~ Have fallen so far behind in my Goodreads reading challenge. Why can't fanfiction be counted towards my goal? I would've reached it by now LOL

~ As much as I really really wish I was going to NYC next weekend for the TriBeCa film fest & Chris Colfer & Struck By Lightning, I wish I was in NYC right now a million times more cause OMG DOCTOR WHO IS FILMING THERE AND THERE'S ALL THESE PICS OF MATT & KAREN & ARTHUR IN CENTRAL PARK AND TAKING PICTURES WITH THE FANS AND JUST BEING REALLY FRIENDLY AND AWESOME.

~ Time to go home yet?
~ It's Thursday! Our office is closed tomorrow for Passover.
Current Mood:

cranky
Current Mood:

tired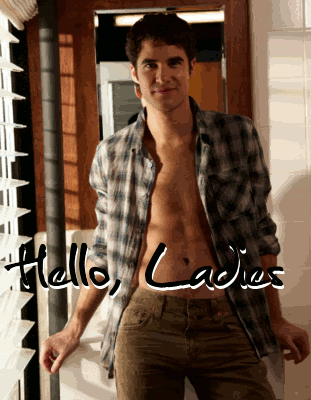 LOLOLOLOL
This morning has been the 2nd time in a row I've woken up with a headache, what's up with that? And I usually don't get headaches so this is quite unusual.
Gotta go get ready for work. Hope everyone has a good day :D
OK so I wasn't going to post anymore about those Darren outtakes (BTW if anyone wants, there are links for 3 zip files with all 300 pics in HQ out there) but I saw this on tumblr and had share it :D
Current Mood:

tired