Have you guys seen/heard about this?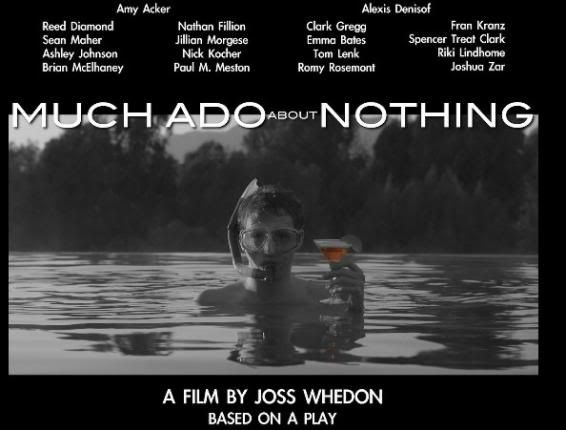 Check out that cast!! I'm most excited about seeing Sean Maher again (yeah, I know he was on "Playboy Club" but, like most people, I had no interest in the show). There is
a website
but not a lot of information. I wonder if this will be released via internet like Dr Horrible.
ETA:
EW interview
with Joss Whedon, Sean Maher and Amy Acker. Whedon mentions spring film fests, do you think it'll come to TIFF? OMG COME TO TIFF PLEASE PLEASE PLEASE
I watched the pilot for "Once Upon a Time" last night. Not bad, not bad. The lead actress looked so familiar to me, I can't believe I didn't recognize her as Zoe from HIMYM!! I guess that whole SL was so bad I blocked it from my memory LOL I want to check out "Grimm" too but it's on Friday nights against "Chuck"? Stupid networks.
So, SPN. Can I jump into the current episodes without being too lost? I want to see the latest ep with
Spike and Cordelia
James Marsters and Charisma Carpenter.
From the recent hitRECord fall formal, this awesome video of NPH & JGL talking about love (NSFW for language)
There's a better version (ie edited version with no Stephanie interruption) on AfterElton but I can't embed it.