Entries by tag: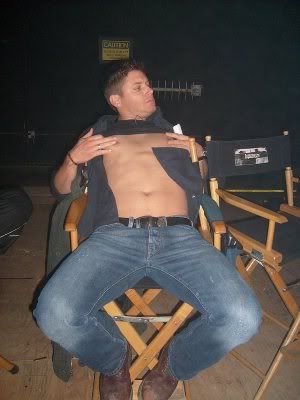 **
Spoilery for ep 208 of Glee but c'mon, how cute are they?
(
video behind cut
Collapse
)
WHAT IS THIS? WHAT IS HAPPENING HERE? WHY WASN'T THIS ALL OVER MY F-LIST OR WAS IT AND I SOMEHOW MISSED IT? WILL PHOTOBUCKET REMOVE IT?
Current Mood:

sleepy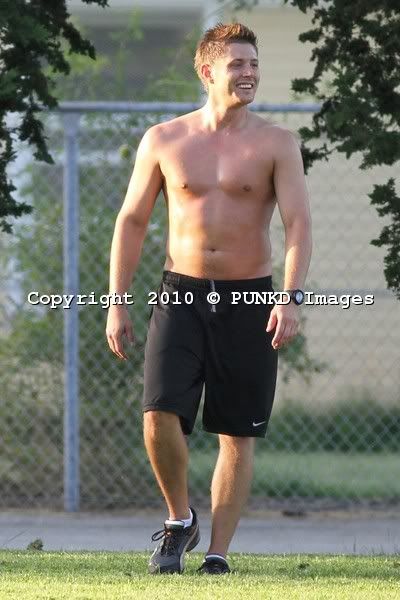 (
i want to rub his tummy
Collapse
)
More
here
at
ontd_spnparty
(includes source).
Current Mood:

rushed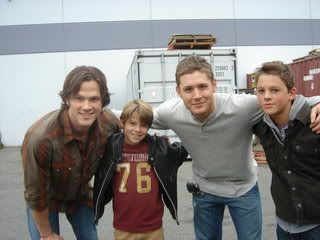 EEEEEEE LOOK AT THEM!! THEIR CUTE FAAAAAACES!!! They're even smiling the same!!
Current Mood:

giddy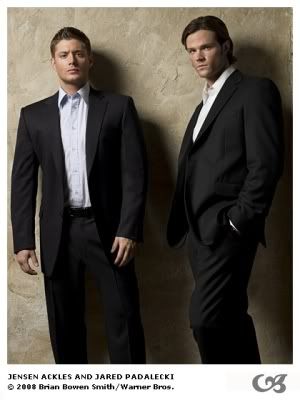 Current Mood:

awake
The Sound of Music
with Janna (the alternate) as Maria. I thought Janna did well, sounded beautiful. I never warmed up to the Captain though and felt the jump to them declaring their love was abrupt -- there was no leadup to it. Well, there was, technically, but I didn't see any chemistry between the two. The children were all great and little Gretl was freaking adorable. I absolutely love the movie, seen it countless times, so when the song order changed, it really took me out of the story. Of course, I come home, look it up on wiki and realized that the musical came first and it was the movie that changed the order. Anyway, had to pop in my DVD and watch it again :)
(
ten inch hero
Collapse
)
Yesterday, Mom & I saw the musical
Current Mood:

hungry
Bring on Doctor Who!
***
Bear with me =) One more NKOTB thing before the squeeing goes on hiatus til May 16th (you've been warned ;) ).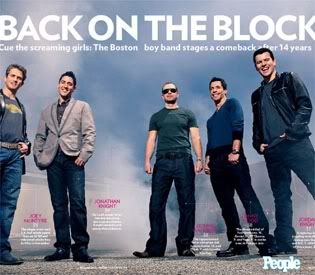 Donnie is looking fiiiiiiiiine.
***
For the few people who haven't seen them yet.
Current Mood:

crushed
bzzinglikeneon
for finding this --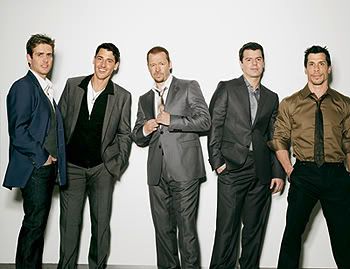 First group picture in like 15 years!! *flails* I was GIDDY when I saw this last night, I couldn't sleep, LOL!! ONE MORE DAY!!!!!!!!
Oh, there's also
VIDEO
!!!!! I totally reverted to my 14 year old self.
And in honour of this momentous occassion, I uploaded something to share with all my fellow blockheads :D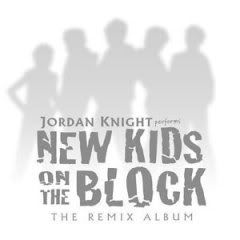 Released in 2004, this is Jordan singing all the NKOTB hits. Yes, this a rip of my own copy (I also have Jordan & Joey's solo albums, I'm such a nerd!) I was quite iffy about this -- how will Jordan fare singing songs where he wasn't the lead? -- but I ended up liking it quite a bit. It makes me smile :D Some songs sound completely different yet the same.
Links are on mediafire --
Disc One (Pop Remix)
and
Disc Two (European Remix)
. If you're not interested in snagging the full albums (and why not?!?!!), I uploaded just
Hangin' Tough (European Remix)
for your listening pleasure on zshare.
*switches fandom*
O HAI SEXIE JENSEN *thuds* New S3 promo picture from SPN Repro and supposedly, more are on the way.

*can't stop staring* I need to take a cold shower. There better be Jared pictures.
Props to
Current Mood:

chipper



The scary part is that I could've included so many more guys. Maybe I'll do a part two some day. Picspams take way too long to do.
What with the neverending snow on Saturday, other than stepping outside to meet up with Mom, I spent the day cozied up inside and killed time scouring the internet for some pictures of my favourite boys. I haven't done a picspam in a long while and I think I may have gone a bit overboard this time, lol!
Current Mood:

sleepy
Ten Inch Hero
. Very very cute. Snagged from
trystan830
.
A clip from
Current Mood:

amused
I'm so late in getting my con report up. Where did all the time go?

Chicago was a fabulous time. Hanged with a group of wonderful gals --
jerseybelle77 ,
efh5a ,
shadow_of_doubt , go phetch and
faninohio -- and we squee'd and made inappropriate comments and mocked and squee'd some more.
My photo op with Jared basically sucked (on my part, not his). I have this weird half-smiling thing going on but the worst? I am standing so far away from Jared. WTF WAS I THINKING?!?!? I think my brain may have stopped functioning in the presence of the boy. Jared has no problem with fans getting all snuggling (oh Jangly, I am so jealous of your pic!) but what do I do? Put a chasm between us *headdesk* You know what this means? Even though I sworn off future conventions, I need to get a better photo op picture! So, there's Asylum coming up in May in Birmingham, UK. I'm planning on visiting the UK anyway for David Tennant in Hamlet but Asylum is early May, Hamlet is late July. I can't stay in the UK for 3 months! Jared or David? Jared or David?
(
cut for rambling and crappy pictures, yay!
Collapse
)
Current Mood:

content