Entries by tag:
Japanese pensioners volunteering to help at Fukushima plant
. OK 'sacrifice' doesn't seem to be the correct word -- there is little risk of immediate danger -- but my sleep-deprived brain can't think of another one. Touches the heart, reading stuff like this. Gotta give props to the Japanese, dealing with such a huge disaster and I haven't seen any stories about looting/rioting/fighting etc.
Beauty:
(
100Crushes #006
Collapse
)
(
100Crushes #007
Collapse
)
Reading challenge update:
(9)
The Bonesetter's Daughter
, Amy Tan. Typical Amy Tan that tugs at the heartstrings with the mother/daughter and Western/Eastern stuff.
(10)
The Trumpet of the Swan
, EB White. Cute but my adult brain did a lot of "really? A swan. Playing a trumpet. And can read and write. Really?!"
(11)
Stuart Little
, EB White. Same as above. And I did not like the ending. It ends quite abruptly, I thought.
(12)
The Undomestic Goddess
, Sophie Kinsella. Easy read. Completely predictable and everything was tied up rather quickly at the end but what else does one expect?
Sacrifice:
Current Mood:

contemplative
faninohio
!!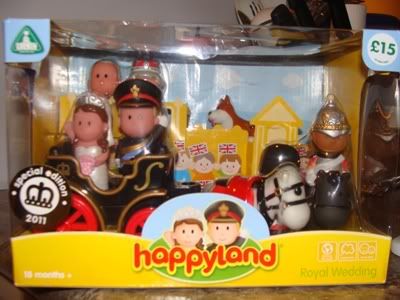 THANK YOU SO MUCH *tackle hug* When I saw that the package came from England, I was all "OH NO SHE DIDN'T! *rips open box* OHMYGOD SHE DID! AHAHAHAHA!!! *loves*" ♥♥♥
Now here's the dilemma -- do I keep it in the box or take it out? And would it be weird if I tried to get Prince William & Princess Kate to sign it when they come for their royal tour? Like I would get close enough!
***
In other awesome news, how did I NOT know that James McAvoy was in this movie?!
***
ETA: OK OK even if you don't like Justin Bieber (say wha?!), watch this promo just for impressions!
His Eddie Murphy & Will Smith are so on! Can you believe the movie actually
has a 65% fresh rating?!
I want to see it, ain't gonna lie.
GUESS GUESS WHAT I GOT IN THE MAIL TODAY?!?!?! My lovely gift from
Current Mood:

happy
The following is a mix of mine and
bauersgirl
's photos (the ones with a *). I had to attend a wedding Friday night so I missed a few red carpets.
Things that need to be noted:
Justin Long is adorable. Alexis Bledel's eyes are insane. David Schwimmer looks like he just stepped off the
Friends
set. Robin Wright was actually smiling. Redford and DeNiro were elusive as expected. Asshole autograph hounds continue to be asses. AND JAMES MCAVOY IS FUCKING GORGEOUS FULL STOP.
(
lots of pictures under the cut
Collapse
)
Sorry to post & run but it's almost midnight and I am wiped out. I've practically given up trying to get any decent pics at the red carpets especially the 9pm galas cause camera + darkness = crappy pics. Plus the crowds are getting bigger earlier now. However, it is nice to just watch the craziness instead of trying to snap photos.
Current Mood:

exhausted
J #1 -- John Barrowman.
bauersgirl
& I, for the last 2 nights, have endured what felt like hours of queue waiting for the Top 10 performance and results show. I admit that I probably spent more time looking at JB then I did at the contestants. He's so amusing to watch during the performances cause he sometimes gets really into it.
For both shows, we were seated at the opposite side of the studio from the judges. While it did give us a good view of JB, it was freakin' hard to get a decent picture! I must have taken about 100 pictures during the commercial breaks and only a handful were passable, none of them were really good.
(
cut for some not-so-good john barrowman pictures
Collapse
)
J #2 -- Jared Padalecki.
Thanks to my f-list for all the videos, pictures & recaps of the Supanova con in Sydney. He is just as adorable as ever.
New TV Guide picture. GUH. I would apologize to those who've had this picture pop up on the f-list like a gazillion times today but I won't cause it's Jared and who could ever tire looking at a picture like that?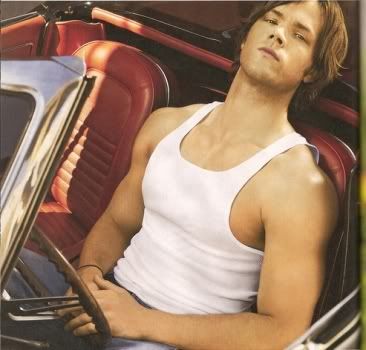 J #3 -- James McAvoy.
I love him best when he uses his natural Scottish accent. And I never knew he was such a funny guy! I've been watching quite a few of his interviews and the one he did on Parkinson's (UK talk show) is probably my favourite because in part 3 he and Billie Piper, talk about doing sex scenes and, well, I'm just shallow like that.
(
a mini james mcavoy picspam
Collapse
)
Looking at my tags list, it looks like I have a preference for actors with names starting with the letter J. :) Warning: this post is picture-heavy!
Current Mood:

grumpy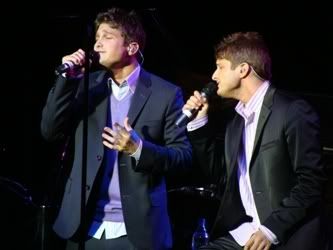 (L - Ryan, R - Dan)
The boys sounded great, their harmony is amazing & I really enjoyed the show. My mom, who's never heard of them, also really liked it. However, I have discovered how much LJ & fandom has ruined me.
When RyanDan sing, especially if they're harmonizing, one of the boys usually watches the other for cues and such (I find it's mainly Dan watching Ryan). They've talked about this interviews. What kind of songs do they sing? Mainly love songs of course. Do you see where my mind is heading? Bad fandom for corrupting me :D
****
Most of you know that my not-so-secret guilty pleasure are boybands. New Kids were my first and I still enjoy Backstreet Boys & Westlife. Take That, a UK boyband in the '90s, I liked but didn't really get into cause by the time I discovered them, they were just months away from disbanding. Imagine my surprise when I discovered that there is currently a musical,
Never Forget
, featuring the music of Take That. And it's pretty good! It also made me nostalgic. I knew they reunited -- I have their new CD -- so off to YouTube I go and ended up spending hours watching the concert footage of both tours and the behind-the-scenes documentaries.
This is "Could It Be Magic" from their reunion tour. I love this cause (a) it has the Robbie Williams -- who did not re-join with the group -- intro; (b) the boys got wet and (c) it just looks like fun.
All the boys grew up nice. I never thought Howard or Jason were good-looking but now? Especially Jason.
You can probably blame these guys for all the reunions that are happening. Take That reunited back in 2005, I think, and since then we've had the reunions of Boyzone, Spice Girls and New Kids.
****
Finally watched
Atonement
. Good movie, not the ending I was expecting but still good, if not heartbreaking. I kept reading about The Green Dress, which was indeed lovely but I think would've looked better on someone with a bit more curves. And there was James McAvoy. YUM. I'm now currently d/l'g
Becoming Jane
and plan to watch
Penelope
tonight. Excited to see
Wanted
but watching him speak with an American accent takes some getting used to.
Last night, mom & I went to see RyanDan.
Current Mood:

lazy
bauersgirl
and I went to the gala for the film,
Penelope
. We snagged a pretty decent spot, right where the cars stopped and dropped off the celebs. The fans were on one side of the street, the media were on the other side. The first cast member to appear was
Peter Dinklage
but he didn't come out to the fans. Next was
James McAvoy
although almost everyone didn't know who he was. Everyone except for one persistant girl who would occassionally yell out his name and "I love you". As James went through the media line, his agent / publicist / assistant / whoever noticed the girl and he brought James out to meet her. Once he got close, I realized who he was -- Mr Tumnus from Narnia!
Christina Ricci
was next. She spent a bit of time with the fans at one end, did the media line, and came out again really quickly but at the other end.
Reese Witherspoon
was the draw of the night. When she exited her car, she was the only one to exit on the fans' side. She also spent quite a bit of time going down the line. The surprise of the night --
Samuel L Jackson
. He just did a quick wave to the crowd and went in. Unfortch, no Sam Jackson pic cause my battery died *sobz*
And so the craziness begins.