Entries by tag:
Gong Xi Fa Cai
Kung Hei Fat Choy
Xin Nian Kuai Le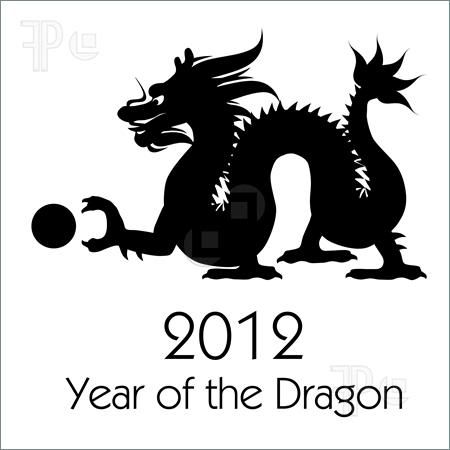 May the year of the Water Dragon bring you all peace, happiness and prosperity :D
Current Mood:

awake
Aside from sleeping and being awake, what is the longest consecutive amount of time you've spent doing one thing? What was it?
I think the winner would be on my flight from Taiwan to Vancouver - approx 10 hours? - I spent at least half of that time playing Zuma. We left around midnight Taiwan time, the entire plane was fast asleep except for me, playing that damn game.
**
Due to Passover, my office is closed for the next two days. What does that mean? Trip to NYC with Rina!
If I had known about Darren + The Warblers performing at The Today Show tomorrow morning, I would've seriously contemplated flying into NYC tonight, be an obsessed fan & go to the studio LOL
I am so unbelievably spoiled for the next couple episodes of
Glee
but have somehow managed to stay pretty much spoiler free regarding
Doctor Who
. Thank heavens both shows are back this week cause the hiatus was just awful.
OK off to bed as it'll be an early morning tomorrow. Will try and leave NYC purse-free unlike the last time haha.
Current Mood:

sleepy


Starting the new year with a new moodtheme -- woooo I'm crazy like that! Love me some Merlin but I've used that one for so long so Glee is in!

Hope everyone enjoyed their New Years Eve and may 2011 bring all of us some happy times ♥♥
Spending the day with a HIMYM marathon on in the background, the window open for some fresh air (seriously, it's 10C here, WTH? not that I'm complaining...), attempting to clean my condo (guess the spring-like weather has prompted some spring cleaning) and deciding what I want for lunch.
Current Mood:

good
~~ Played mah jong with bro, SIL & mom and I'm really bad at it LOL We all started with $5 in chips and after 2 nights, I was down to $1.70 :( Fun was had though. Guess SIL always wanted to play but there was never enough people (you need 4) so she was happy.
~~ Saw
The Tourist
and yeah, not so good.
~~ Decided to go to Yorkdale Mall for Boxing Day. OMG. We left around 7:45am and the exit ramp from the highway to get onto the street that takes you into the mall? Backed up. Unbelievable! We decided to get off at the next exit and double back. Never made it into the Burberry or Michael Kors stores due to lineups. We were gone by noon and all I bought were a pair of arm warmers. Headed back downtown around dinner time so I decided to pop into the Eaton Centre. Considering it was about a hour before closing, the mall was still quite full! The Eaton's shoe department was a disaster zone. I feel sorry for whomever has to put back all those shoes.
~~ I want a
Longchamps Le Pliage handbag
. It comes in purple :)
~~ Watched the
Doctor Who
Christmas special. LOVED IT. Was a tad disappointed it wasn't about an escaped Egyptian goddess on the Orient Express. In space. :P Michael Gambon was brilliant. The way "A Christmas Carol" was used was so smart. Matt Smith continues to be brilliant with kids. Not enough Amy & Rory but their honeymoon "costumes"! LOL Nice that London gets a break from alien-invested Christmases though.
~~ Shopping spree on Amazon.com this morning. Purchased SPN S5, Chuck S3, HIMYM S5, It's Always Sunny In Philadelphia S5, Kyle XY S3 & Legend of the Seeker S1. All $14.99 or less!! Score! Couldn't believe SPN, Chuck & HIMYM were so cheap. They're all still in the $30s up here. Too bad Doctor Who was still expensive and why no sale for Bones S5? Even with the exchange and shipping, it'll come to about $20/DVD which is awesome.
~~ Thanks
faninohio
for the virtual gift ♥♥
~~ The downside of a new fandom -- Klaine/Criss Colfer -- is the amount of bad fic and I've read some baaaaaad ones. And what is with all these depressing fics?! Hopefully rec lists will start popping up.
~~ I've decided that I want to replace my mish mash of paperbacks of classic literature with cloth covered hardcover versions (something
like this
). They're just so pretty! Unfortunately, no series has all the books I want so they will be some mixing but I can live with that. I've actually wanted to do this for a long while but since I already own these books, it felt wasteful. However, this time, a co-worker told me her sister is looking to beef up their collection with classics for their children which is perfect. I guess anything they don't want, I can always donate.
~~ Had a low key weekend. Mom was hoping to host a family get together on Christmas Eve but the scheduling didn't work so it was just the family + grandparents. It was nice.
Current Mood:

satisfied
Here's a video from the New York Times. A couple in NYC, for reasons unknown, has received hundreds of letters addressed to Santa Claus. What they did shows the true meaning of this season.
ETA: For some reason, the video isn't embedding so here's the link:
Miracle on 22nd Street
I'm off to my parents' in about 30 minutes. Don't think I'll have much time computer time so wishing everyone a happy holidays! ♥
Current Mood:

grateful


Have a great Victoria Day long weekend! We're here til Tuesday. Downloading the new Doctor Who, thank goodness for free wi-fi!
Hello from Winnipeg, Manitoba :) It's, uh, pretty dull here, ain't gonna lie. Arrived this evening so haven't seen much except for the airport (small!) and a quick drive through the nice & not so nice areas of the city. Had a brilliant dinner though -- went to a family-owned ribs & wings place. SO GOOD.
Current Mood:

tired
Sherlock Holmes (I liked it but I think I would've enjoyed it more if I wasn't spending half the time trying not to have a coughing fit). Back downtown for a few days. Met up with a friend for lunch and watched Up in the Air with R (good movie, the ending was a tad depressing though).

I'm about 80% recovered. Still have coughing fits but not as much. Just in time too as Mom & I are off on a mini-trip tomorrow. Since my office is closed for the week, I really wanted to go somewhere. At first, I was thinking California or something but then I realized the prices were just too high cause of the holidays. And now with what's happening with the airlines, it turned out for the best after all. So, Mom & I joined one of those Chinese tours -- 3 day bus tour to Ottawa, Montreal, Quebec City & Kingston. Not the best as we're basically spending 1/2 a day in each city so it's very rush rush but it'll be good. Last time I was in Ottawa was 92 or 93. Even earlier for Quebec City which I barely remember.

Sounds like everyone's holidays are going well. Enjoy NYE, whatever you're doing and I'll see y'all in 2010 (with pictures of my trip, of course!).
I finally get a decent holiday and I get a cold. I basically slept through Christmas Eve, Christmas Day and Boxing Day only venturing outside to pay my respects at Grandfather's grave, have dim sum with the parents and watch
Current Mood:

sick
(
lots of sparkly lights
Collapse
)
2 more day before I'm off for work. The office has been getting quieter and quieter as more people start taking their holiday vacation. It kinda sucks we have to work a full day on the 24th but the office is closed for the entire following week so I can't complain.
I braved the Eaton Centre -- the big downtown mall -- after work as I had to return some stuff. On the way, I snapped some pictures of the holiday decorations in the area.
Current Mood:

sick
rj_anderson
)
How's it going, eh? Hope my fellow Canucks are enjoying the day off. It's a gorgeous day here. I'm gonna thrown on my Canada tee, get some Timmy's, walk around a bit and probably have poutine for lunch. Happy Canada Day! =)
This video pretty much says it all (snagged from
Current Mood:

cheerful
Slumdog Millionaire so we watched that (really good movie, I recommend it).

25th -- Presents! Everyone liked what I got them, yay! Well, bro didn't like the turtleneck which is fine, we'll get that exchanged/refunded. SIL squeed when she saw the Tiffany's bag, hee! Planned on seeing a movie as it's our tradition but we couldn't decided to what to see and really, this year, there's very few movies out which interested all of us. So instead, I ended up driving bro & SIL all over the Markham for a scouting mission for a place to live and to see where dental / ortho offices have already set up shop. Extended family potluck dinner that night with lots of yummy food (yay leftovers!) My brother wanted to spend some time downtown so after all the guests left, we, the kids, all headed back to my condo (where my laundry was still hanging out cause I wasn't expecting this!) and crashed so we could get up early for...

26th -- Boxing Day shopping at the Eaton Centre. The mall opened at 8am, we were there by 8:15. My brothers headed straight to Abercombie & Fitch where they proceeded to wait in line for 45 minutes before they got into the store. A&F did that whole 'let's shut the doors and control the in-flow and make people lineup outside giving the illusion there's a HUGE sale going on and then even more people will line up' thing going cause the line to get in was insane for most of the day. I spent the day trailing SIL into various stores. Unfortunately, there are very little stores where a size 4 and a plus-size can simultaneously shop together (and I'm not including purses & accessories cause I have enough of them). The very few stores where this can happen, she doesn't shop in (SIL has higher-end tastes). She did feel bad though but what can one do? It's the way of the retail world. That evening, my brothers headed off to the movies while SIL & I went to see the musical, Chitty Chitty Bang Bang. The show ended up starting 45 minutes late because the star (ie the car) threw a diva fit and wouldn't fly. They gave us the option to exchange tickets for another performance but our show will still go on. In the end, Chitty decided to co-operate and we were all very happy cause no one was expecting it.

27th -- Hey, that's today! Just finished watching the Doctor Who Christmas special (really enjoyed it even though I don't like the Cyberman at all). Decided to post as I have some quiet time as everyone is still asleep. Don't know what our plans are but will be heading back to Markham at some point.

28th -- Will visit Grandfather's grave in the morning, have brunch and then go see the matinee show for Jersey Boys.

29th -- Back to work =(

Hope everyone is having a good holiday!
24th -- Worked for half a day and then used the afternoon to make sure all the presents were in order and the condo was in a semi-decent shape before heading to my parents' house. Got stuck in rush hour traffic (didn't time that well, did I?) and it was raining which was good cause my car really needed a wash. Found a d/l of
Current Mood:

awake