Entries by tag:
The plan is to fly into London and then do the BritRail pass. I have 3 weeks. I can do the UK in 3 weeks, right? At first, I originally thought of missing Ireland but it feels like such a shame since we'll be, ya know, practically there.
Any tips, suggestions would be great appreciated :D
**
For those who want something special other than store-bought cards, check out my good friend,
faninohio
's handmade cards site:
fanmade_cards
. She does cards, notepads, invitations, bookmarks, journals, etc. Everything is so pretty!
**
Reading challenge:
(4)
Mansfield Park
, Jane Austen. I found this book quite boring to be honest. Fanny Price doesn't really
do
anything, does she?
(5)
The Last Olympian
, Rick Riordan. Part of me wishes the movie did better so we can get the rest of the series but then I think, how in the world would they film it? The films would be like 99% CGI. I'm looking forward to reading his 2 new series (what's the plural of 'series'? *google* huh that is the plural, sounds weird though) using Roman & Egyptian gods but I'll wait a bit. Write faster, Mr Riordan!
**
(
cut for Glee song spoiler
Collapse
)
And that's my
Glee
/Klaine squee for this post :D
**
(
100Crushes #003
Collapse
)
If all things according to plan ie getting my vacation approved and no emergencies, my often talked about UK trip will finally happen this September/October \o/ But you see, I have this little problem -- I don't like planning. So I need some help, f-list. Where in the UK (England, Wales, Scotland, Ireland) are Must See places? Minus London cause we've already been. Or even conversely, tell me what I can miss.
Current Mood:

relaxed
Current Mood:

tired
I called it quits early today. Am currently missing the red carpet for
Current Mood:

happy
Promo vid for "Stand Up Stand Up". Taylor just keeps getting hotter and hotter. Zac is looking good, too.
~*~*~
The TIFF guest list has been released.
Lots of stars I've already seen (Clooney, Farrell, McGregor? what
ever
LOL) so who am I most excited about? Colin Firth (who I missed the last time he was here), Ben Barnes, Dominic Cooper and OMG GASPARD ULLIEL!!!!! *squeeeeeeeee*
Gaspard's coming here
The Vintner's Luck
.
The trailer isn't all that impressive but Gaspard as an angel?! I am SO.THERE. And I'm a tad disappointed it's in English. Just seems that it'll be better in French.
Is it wrong that I'm kinda hoping this job falls through so I'll have the time to stalk? I have my priorities straight, right?
I kinda forgot about these boys until I was perusing another forum this afternoon and Hanson was mentioned. Popped over to their site and was very happy to discover that new music is on its way!! \o/ But no tour stops in Toronto :(
Current Mood:

good


Just found out that the role of Edward has been cast and it was not Gaspard. I'm a little disappointed as I would've loved to see Gaspard play a vampire. So, who has been cast? Robert Pattinson (aka Cedric Diggory)!!! OMGYAY! I haven't read the book so I have no idea if this a good casting choice but seriously? I'll watch it just for the pretty cause I'm shallow like that.

Since I'm on the subject of movies, watch these trailers and then watch the movie. I saw these movies at the Film Festival and both of them are absolutely fantastic.

LARS AND THE REAL GIRL




JUNO




I also saw The Golden Compass and really enjoyed it. Here's hoping the movie does good enough so they can finish the trilogy.

A Robin Hood link has been posted, YAY!!!

ETA: Why do I run into problems every time I try to post a YouTube vid?!?! FUDGE!!
For the past few months, a portion of the Gaspard fandom have been hoping that Gaspard will get hired to play "Edward Cullen" in the movie version, "Twilight" about a girl, Isabella, who falls in love with a vampire, Edward. Very popular teen novel and the first book in the trilogy.
Current Mood:

chipper
O HAI. 3 DAYS. CHICAGO. JARED. JENSEN. SQUEE.
DID I MENTION 3 MORE DAYS? CHICAGO. I WILL BE
GROPING
IN THE PRESENCE OF THE PADACKLES.
Damn, this turned out to be one long ass post. But one more thing. I can not believe I neglected to include this in my Gaspard picspam so I'm including it here. Because it just can't be seen enough.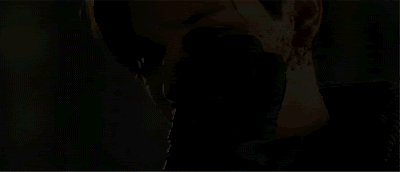 OMG THREE MORE DAYS TIL THE CONVENTION!!!!!!!!!!!!!!!!
Current Mood:

gloomy
Paris, Je T'aime, Les Egares (Strayed) and Le Dernier Jour (The Last Day). The only one left is Jacques le Croquant. Well, that only took a few months, lol. So, what does this mean? HUGE PICSPAM!!!!!


It's been a while since I've done a proper picspam. Apologies to those with dial-up.


Out of the 4 Gaspard movies I have on my harddrive, I have now watched 3 of them. \o/
Current Mood:

okay
I received my photo op ticket for JPad at the Chicago con. OMG, this is actually happening. Reading the info, I found it amusing how it stated that the celebrity "will be sitting down". Is this to save Jared's back from bending down all the time? lol 15 more days!! eeeeeeeeeeeeeee!!!!
Is the Gyllenspoon reality or just friends or maybe a publicity stunt?
As I've already seen this week's ep of
Pushing Daisies
(we Canucks get it 1 day earlier), I'm now
finally
going to watch one of the Gaspard movies I have on my harddrive.
Still no torrent for
Dante's Cove
. =(
I am listening to the new BSB CD right now!!! I will buy the CD when it gets officially released on the 30th but I just couldn't resist.
Current Mood:

happy
Assessing Risk: Understanding the New Audit Risk Requirements (zzzzzzzzzz) and then proceeded to sit in bloody traffic for almost 2 hours on the way home. And I was driving into the city which, I would think, be the opposite direction of rush hour direction. First, it was a stalled car in the middle of the highway. Then, it was construction. And to top it off, not only was there a baseball game tonight but also a concert! ARGH!! *releases residual road rage* Wow, major alliteration there.

****

In continuation of yesterday's post re: filming on Yonge Street, I was able to take a few pictures before the police ushered all the pedesterians off the street. I saw no actors, just crew setting up the set area.


I remember last year, we ran into another film set that transformed Toronto into London. IIRC, it was a Samuel L Jackson movie.

****

I received my Tyler Lewis (Top4 on CI4) CD today!! *bounces* I am such a Canadian Idol dork.

****

For my fellow BM gals -- I received a PM from Lucas today. Did any of you get one? He just introduced himself (as if I didn't know who he was!) and he asked about the weather, of all things! LOL I was quite surprised and it kinda made my day. =)

****

I was just accepted into a certain LJ movie comm and the first movie I downloaded was Jacquou le Croquant starring the ever-so-yummy Gaspard Ulliel. It will have wait til the weekend before I can watch it.

So many things to download, too little time.
Today was a special kind of torture. A full day professional development course titled,
Current Mood:

chipper
tinderblast
is my dealer =) Now, if he can just star in a movie that I have an actual interest in seeing. In the meantime, I may pop in
A Very Long Engagement
into the DVD player this weekend.
**
I purchased tickets to see John Mayer (squee!) using the Amex presale. Got section 101, row 31. Not bad, not bad. Out of curiousity, I check ticketmaster again 1.5 hours later. What seats did I get? Section 104, row 17. ARGH!! Then I check again using the ACC Insider presale password and I got section 117, row 22. Argh again!! But let's focus on the positive -- I got John Mayer tickets!!
**
I've been getting about 6 hours of sleep every night this week and I am barely functioning. WTH? I almost fell asleep at the client's on Tuesday. Not good. I'm trying to get all my hours in during the week so I won't have to work on the weekends but I can't maintain these hours anymore. 6-day work weeks, here I come. Sigh. It's almost April 30th, right? Right?
**
Last night's SPN was just awesome. Sam's schmoopy dialogue had me on the floor laughing. The wrestling on the bed! Alien probing! The blah blah blah and blah blah blah blah. Nothing much happened but it was great filler episode. Now, the dreaded hiatus begins. Boo.
**
Thanks for the card,
faninohio
. *hugs*
**
Met up with the always lovely
shoebox2
for coffee on Tuesday. Had fun talking about Idol and snarking on the diehard Kalan fans. And yes, I know I was part of that category but I've seen the light! Besides, after almost 1.5 years of absolutely nothing, one would think one's interest would fall, no?
*points at icon* Gaspard Ulliel is my new crack and
Current Mood:

blah