So I'm checking my mail and what is this? I have a package? While the concierge is getting it, I'm racking my brain, did I order something from Amazon/Indigo that I forgot about??
Surprise! It's a package from the awesome Fan! And it's an Adipose!!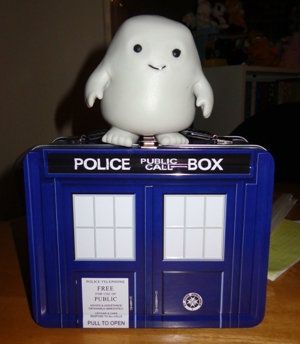 I now have my very own squishy Adipose *squishsquish* THANK YOU SO MUCH, FAN!!!!!! ♥♥
I still maintain that Ms Foster had a brilliant idea of re-populating the Adipose using human fat. As long as that total disintegration thing was guaranteed never to happen.