Entries by tag:
1.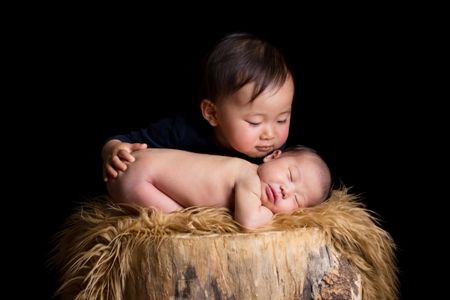 2.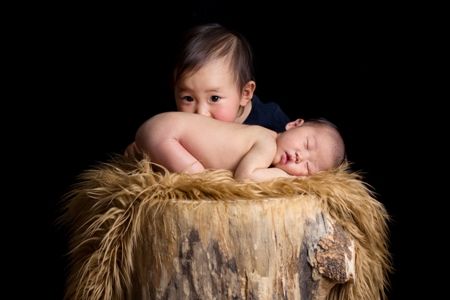 3.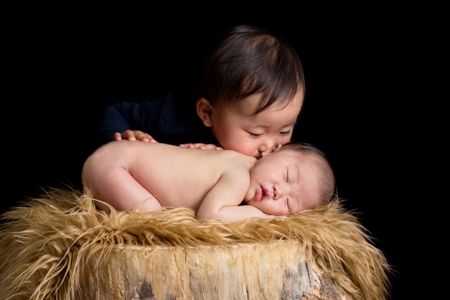 4.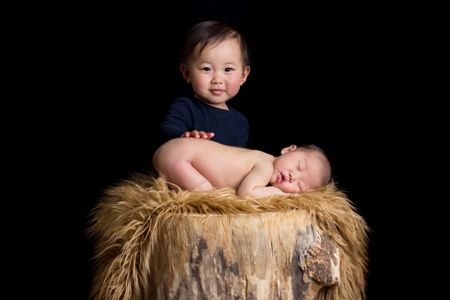 5.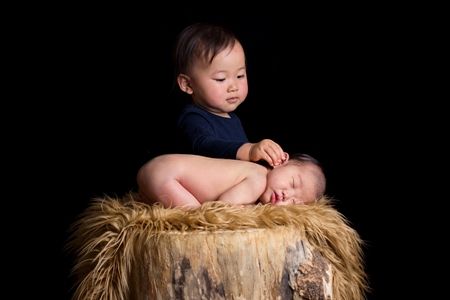 My brother & SIL did the same photoshoot for baby Nicholas as they did for Juliana including adorable shots of the 2. I want to print and frame one of them but I can't decide. Help!
Current Mood:

curious
Fandom
. Klaine/
Glee
is still my primary fandom. The next season - which will be a short one - will be its last. I don't have another fandom to go to! I'm on the fringes of a few --
Teen Wolf, Arrow, The Flash
(omg I am so EXCITED about this show), Marvel universe,
Sherlock, Doctor Who,
I miss Eleven already but really looking forward to Twelve -- but nothing is sticking *sigh* I'm still reading tons of
Merlin
fanfic though. Man, I miss that show. Right now, my tumblr dash is full of
Orange is the New Black
because S2 was just released. I just watched the pilot this morning and I will definitely be continuing on.
Real Life
. Working the same job at the same place. Blergh. I did get moved into an office though. We hired someone back in February and there really is a lack of space. I ended up moving into an empty office but it's temporary as that office has been designated for a to-be-hired project manager. However, it looks like the hiring process has hit a snag so yay for me! Looked into the possibility of purchasing a condo for investment purposes. And then I saw the prices and holy crap. Obviously, I want certain locations where rental prospects are high which, of course, means higher prices and basically, I can afford like a bachelor. I was so lucky that I purchased my own place when I did cause the market started to swing up the next year and it hasn't really stopped.
Family is doing fine. My brother & SIL are expecting baby #2 (it's a boy!) real soon. I think she's due end of June. We actually have tickets for
The Lion King
on Father's Day so she better not go into labour at the show! And little Juju is growing up fast and remains fucking adorable.
(
here are pictures of juju
Collapse
)
Travel
. Original plan for this year was to join a tour covering Finland, Norway, Sweden & Russia. A co-worker of mine took the tour last year and really enjoyed it. Unfortunately, the timing wasn't good so that's been pushed to (hopefully) next year. Instead, my 'big' trip is a bus tour to the eastern provinces. I've only been once, way back in my early teens, and I've always wanted to go back. In addition, Rina, Anj & I are planning on LA for a few days in October so yay for that!
Last month, Anj & I went to NYC. We saw
The Cripple of Inishmaan
starring Daniel Radcliffe and
Hedwig and the Angry Itch
with Neil Patrick Harris. Both shows were excellent. Our seats for
Cripple
were so close to the stage! There was no orchestra pit in this theatre so first row was literally right up to the stage. We were in 2nd row. I thought Daniel was great. The character he plays has cerebral palsy and the control he had over his body, I thought, was amazing. The play itself was pretty good, a little difficult to understand with the Irish accents & slang. A couple of twists & turns at the end which I did not see coming. NPH as Hedwig was fantastic. How he performs the majority of the show in those heels, I will never know. But Lena Hall, the co-lead, blew me away. Holy crap, the pipes on her! We never did the stage door for Daniel cause it was just too crowded. Ended up doing the Hedwig stage door the day after so I was able to get NPH & Lena's autograph. In addition to theatre, we also did the hop-on hop-off bus plus river cruise. It's been a long time since I did the whole tourist-y NYC thing so that was fun.
(
nyc pictures
Collapse
)
In April, over the Easter weekend, I visited my tumblr friend, Heather, in Chicago. Visited Cloud Gate (or the Bean). That area of downtown was pretty dead on a Saturday yet so many people around Cloud Gate. It was like a people magnet. Went to see Buckingham Fountain but unfortunately, the water wasn't turned on yet :( We took a river cruise. Walked around Magnificent Mile (I saw a really
pretty Tory Birch bag
but I didn't buy it, go me!
omg it's on sale right now, I want it!!!!
). Drove by Wrigley Field and ate some deep dish pizza. How do people eat this?! The sheer amount of cheese blew my mind. We got a small for the 2 of us and I managed only 1 slice. During the river cruise, the guide would point out certain buildings that were featured in movies. I only cared about one in particular and I recognized it immediately -- can anyone guess?
(
chicago pictures
Collapse
)
What's been happening the past few months...
Current Mood:

lazy
shhhhh pretend it's still Hallowe'en and I actually posted these in a timely manner
. Update on the ongoing saga of How Cute is My Niece. She greeted trick-or-treaters at the door and actually got some candy for herself!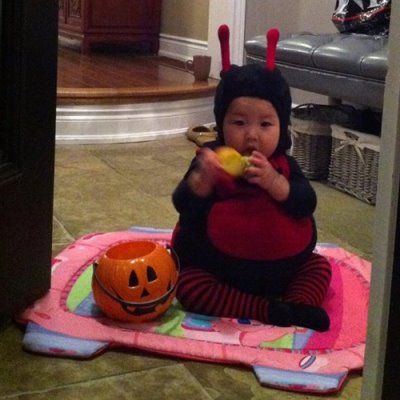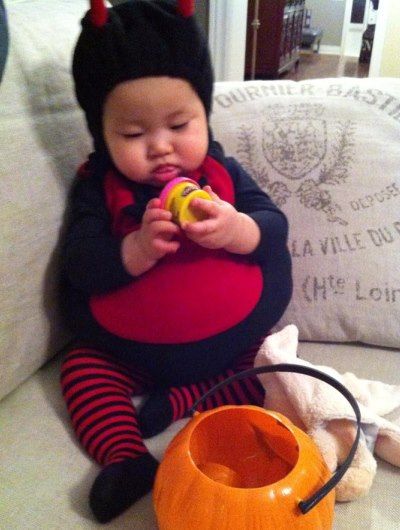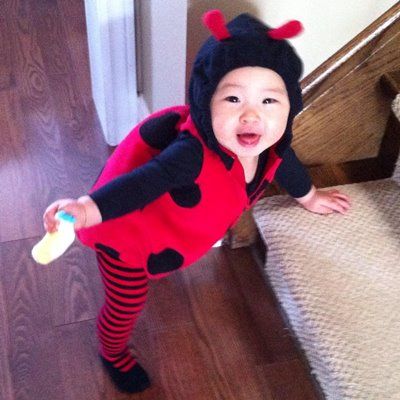 And here's a bonus pre-Hallowe'en costume pic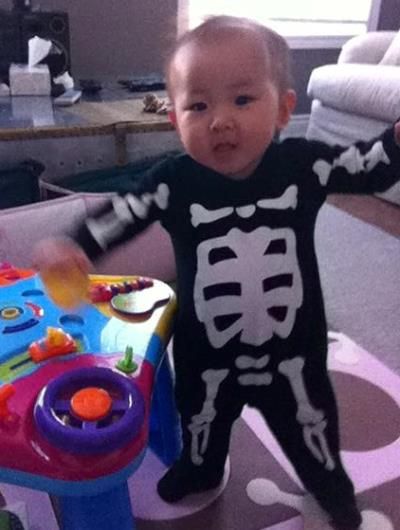 Yep, she's at the Pulling-Herself-Up-to-Stand stage and in the process of learning how to climb stairs which is freaking out my SIL a bit. She hasn't learned depth perception yet and has literally attempted to crawl over the edge of something (ie a bed) headfirst without a care in the world. Breaking news: looks like Juju will have a baby sister/brother in about 8 months :)
Recently spent 4 days in NYC where I saw 5 shows.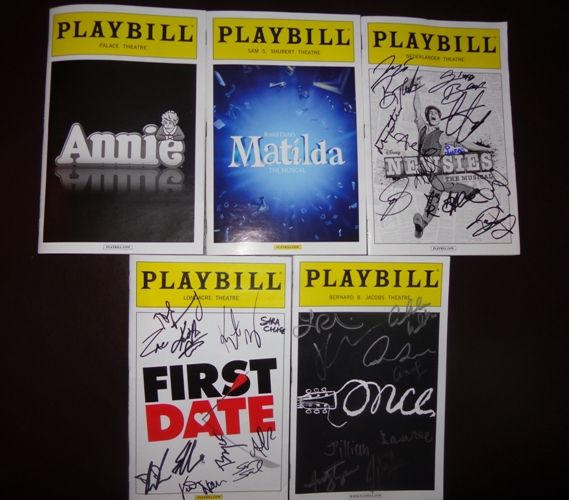 Annie
The show is closing soon so I'm glad I got a chance to see it. I lovelovelove the movie, that's the Annie that I know, and of course the stage production will be different but it still felt like it was missing something. I feel bad criticizing child actors but the Annie we saw was not that great. Her singing was fine but her diction! She would chop up her sentences with pauses in weird places. It was super distracting.
Matilda
Opposite situation of
Annie
. The kids in the show were so good! They were doing full-on choreographed numbers. Matilda herself was awesome. But the show is, obviously, geared towards a younger audience so the overall story wasn't as appealing to me.
Newsies
I've already seen this show but my friend wanted to go and who I am to say 'no'? :) We got better seats this time so I was able to enjoy the dancing up close. The dancing is really the big draw of this show. Did the stage door after and the whole cast came out to sign.
First Date
This was one of my Must See shows (1) because it stars one Zachary Levi and (2) it's closing in January. I absolutely loved it! The show is 100 minutes with no intermission and takes place over the course of a blind date. So so funny. It's that time of year for Broadway Cares where audiences are asked to donate and most shows offer special items for sale. I purchased the signed Playbill. They also offered a photo op with Zac and Krysta Rodriguez for $100. I was not prepared for a surprise photo op so I passed on it. And, of course, I now regret it :(
Once
I'm actually going to see this show next month in Toronto but when I found out that Arthur Darvill (Rory,
Doctor Who
) was doing the play in NYC I had to see it of course! I already adored the movie and the music so I knew I was going to love it and I did. It's not your traditional musical; it's a love story between 2 people who bond over their love of music. If you do get a chance to see the show, get there early for the pre-show. You may even get to go on stage with the cast. Again, my signed Playbill was part of Broadway Cares. Apparently Arthur doesn't do stage door :( and, it needs to be said, holy crap is Arthur is handsome in real life and a great singer damn.
Hello, hello. Finally getting off my lazy ass and posting stuff!
Current Mood:

accomplished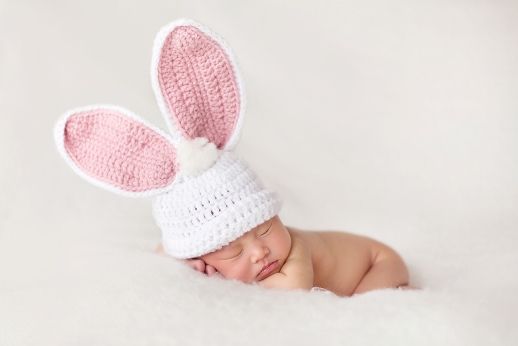 My niece (the cutest, sweetest, most adorable and bestest baby in the whole wide world heehee) would like to wish a Happy Easter (and Passover) to those who celebrate it.
Current Mood:

good
Have successfully made it through surgery #2. Stayed overnight at the hospital and was discharged the next morning. Having an IV is annoying as hell. R dropped by at the beginning and end of her shift - nice to see a familiar face :) feeling much better this time compared to the first one although am experiencing muscle soreness - probably from not moving much these last 2 days. Staying at the parents' for recovery. Unfortunately, this is a stressful time as my paternal grandmother passed away a few days ago. My aunt & cousin are flying in tonight with another cousin arriving this weekend. The funeral is this Monday. My dad is really stressed out, taking care of all the arrangements & visiting my grandfather who's currently in a nursing home, so it hasn't been the peaceful sanctuary like last time. Hopefully, once my aunt arrives tonight, she'll be able to take some of the pressure off. Sorry for the downer post but all is well and once the funeral is over, things will settle down.
Current Mood:

sore
When I first saw the ultrasound, I was totally
Friends
!Rachel and was all "I can't see it!" Of course, now, it's clear as day :D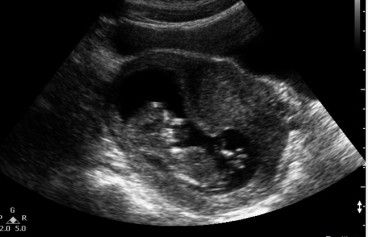 I'm going to be an aunt! To a niece!! She's past the 3-month period so I can talk about it now :) Due date is early March so that means (a) she'll be a Pisces (like me!) and (b) she'll be a snake.
Current Mood:

excited
~ Work has been super busy due to stupid files that just won't go away and the fact that my manager is going on vacation for 2 weeks. Upside? File of Doom is now completed and did I mention my manager is gone for 2 weeks? :D I think I may actually leave work before 7!
~ Still immersed in the Klaine fandom. This is the first time I've actually followed a tour on-line cause Chris changes up the Klaine skit in every show. The ones in London have been hilarious -- he brought costumes, Kurt&Blaine are the American Will&Kate and he even made
commemorative plates!!
Can not wait to see what he comes up with in Dublin. Wonder if the fact Darren is half Irish will come into play? Also, Darren has started joining in the Safety Dance number and watching him do the choreography is adorable LOL
Oh and
bauersgirl
, looks like we were extremely lucky to have seen the last performance of "Friday" -- they haven't played since.
~ Speaking of Glee -- the news of Darren and Harry being bumped up to regulars have been released (YAY!!) but unfortunately, Chord has not :( Harry about time, Darren was obvious but I'm quite bummed about Chord. They finally gave Sam a decent storyline, they teased us with the Samcedes hookup and now what? Chord was a guest star last year but he was in almost every episode and Harry has been a guest star since S1 so I'm hoping just because the show didn't upgrade him to regular status it won't change too much. But from Chord's tweets and other stuff, it sounds like Sam is basically gone? If that's true, I will miss Trouty Mouth and his awesome abs.
~ Mini!Warbler continues to be absolutely adorable

I can't get over how adorable he is!! And the end, when he gets all shy saying "hi Darren, I'm your biggest fan" *clutches heart* Poor parents though, they must be so sick of hearing "Teenage Dream" LOL HE NEEDS TO MEET DARREN LIKE NOW. I think some fans are trying to get him on Ellen cause you know she'll make it happen.


The way he pops up behind the chair!
~
(
Cousin's wedding
Collapse
)
~
(
NKOTBSB
Collapse
)
~ Hope my fellow Canadians are enjoying their long weekend. I didn't do much on Canada Day but I did watch Will & Kate who were in Ottawa (why they no visit Toronto?) for the celebrations. When their trip itinerary was released a while back, I did contemplate going to Ottawa to see them... for about 2 seconds before the thought of that huge crowd brought me back to reality. I actually can't wait to see W&K visit Yellowknife, that's pretty cool of them going up north like that.
Love Kate's maple-inspired fascinator!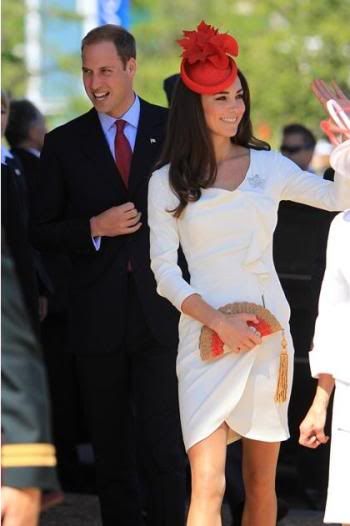 Also wishing an awesome 4th of July to all my American friends :D
~ And to end this super mega long post, I had forgotten how pretty Harrison Ford was until this gif reminded me.


INDYYYYYYYYYYY!!
Wow, has it been almost 3 weeks since I've posted?
Current Mood:

awake
Current Mood:

curious


Remember a couple of weeks ago, I was all excited about the Glee concerts, how I purchased VIP tickets for the Saturday show and was, hopefully, going to meet Darren? Last night, I received a "Save the Date" e-mail from cousin. Guess what day his wedding is on? SATURDAY, JUNE FUCKING 11TH. *headdesk*

Spent the day (a) cursing the universe; (b) getting the guilt trip from my mother; (c) informing R of situation and (d) figuring out what do with my VIP package. Contacted ILoveAllAccess about the possibility of transferring my VIP but bless their hearts, they allow cancellations (with a 10% admin fee, of course). R was able to sell our Saturday evening tickets to a co-worker and ended up getting better seats for the Sunday matinee. So end result: attending 2 shows instead of 3; no VIP but save $450 in the process; Saturday is free for cousin's wedding. Not bad at all.

And my cousin is totally going to pay for making me miss getting a Darren hug. What? That would've totally happened :D
Remember a few years ago, I was all excited about NKOTB going on tour but then cursed the universe when I realized my brother had the audacity, AUDACITY, to schedule his wedding on the same day? In the end, extra shows were added, I was able to make my inner teenager's dream come true by meeting the guys, wedding was attended (had to skip out from the rehearsal dinner though) and all was well.
Current Mood:

disappointed
(*) Finally watched a couple of the Superbowl commercials, specifically wanted to see VW's The Force. OMG THE CUTENESS. Amazing how the kid was able to emote while in full Vadar gear!
But what may be better than the commercial, is the bloopers/deleted scenes video!
(*) A friend linked to this site over on FB. A sampling of some gorgeous photos taken along our waterfront this winter: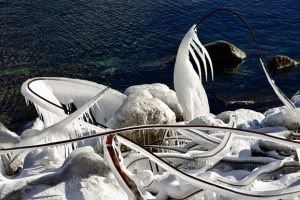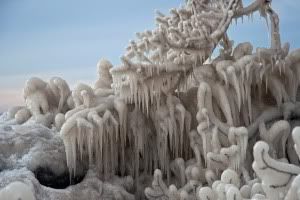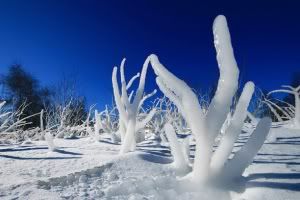 Source and credit
(*) My SIL called me this evening with good news -- they finally bought a house!
It's very pretty. It's in Oakville (suburb on Toronto's west side) and quite close to the lake -- about a 10-15 minute walk. Cost a pretty penny though but unfortunately, for a house that size, in that neighbourhood & close to the water, it is what it is.
(*) Reading Challenge -- 3) Percy Jackson & The Battle of the Labyrinth
(
100Crushes #002
Collapse
)
(*) I have watched "Silly Love Songs" a RIDICULOUS amount of times. I may need an intervention.
Current Mood:

tired