Entries by tag:
Glee
has already started promotion for S5 (a reporter was even teasing a Finchel/Monchele interview yesterday). My heart goes out to his family, the cast and crew, especially Lea. I was never a big Finchel shipper but damn, Monchele was adorable. I had the pleasure of seeing Cory a couple of times on the red carpet and he was always nice and friendly to the fans. Rest in peace, Frankenteen ♥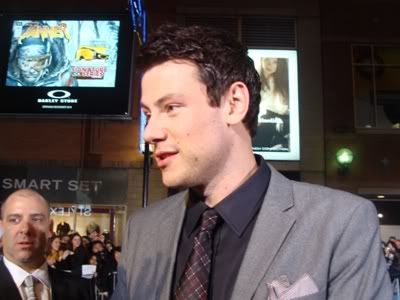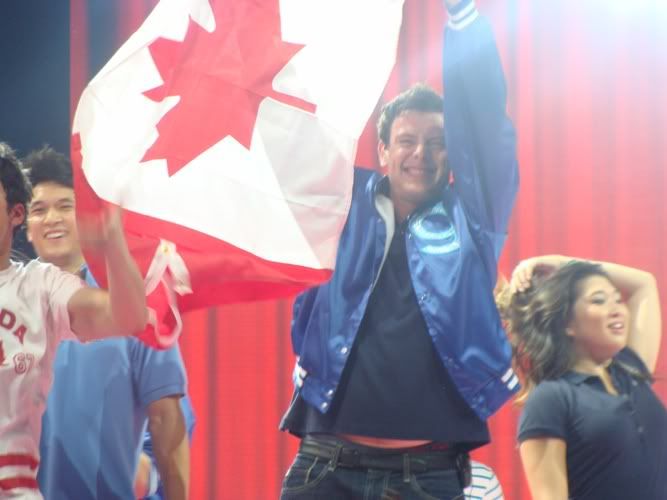 I woke up early this morning to the shocking and devastating news that Cory Monteith has died in Vancouver. No cause of death has been released but everyone is assuming it's an OD. The cast of
Current Mood:

sad
Current Mood:

tired
Even though these are pap shots, I love them! Cory looks content and with the snow falling around him... *sigh*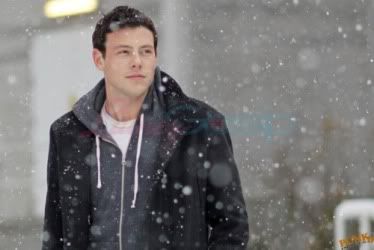 (
cory + snow = pretty
Collapse
)
Speaking of
Glee
boys, I've pretty much developed a huge crush on Darren Criss. Yes, I know him from
A Very Potter Musical
(still gotta watch the sequel) and I absolutely loved it but I didn't really follow him or StarKid after that. But now, with all the media he's been doing for
Glee
, he's pretty hard to miss! And he's adorable and such a fanboy and quirky and loves Disney movies and articulate and gracious and and... *draws sparkly hearts*
A recent appearance on
Extra
plus 2 performances -- "Teenage Dream" & "A Part of Your World" ♥♥♥♥
Poor Darren has been asked the "will Blaine become Kurt's love interest" in every single interview and even though he essentially gives the same answer every time, he still manages to keep it fresh. That's talent right there :)
Cory arriving in Vancouver as the cast gets a few days off for US Thanksgiving. And it's snowing! In Vancouver!
Current Mood:

lazy
In the meantime, enjoy some random awesomeness.
Cory's delightful Gemini opening sketch video
(
pretty pretty pictures of Matt's Details shoot
Collapse
)
Matt Smith on Craig Ferguson. Ferguson being an utter DW fanboy was delightful.
Hey, the
Supernatural Creation Con is coming to town!
Should I go?? Anyone going?? If anything, I might get a day ticket or something. I know I swore off Creation cons (those greedy bastards!) but it's like the boys will be in town, how could I not go?
OK back to working on those HP pics! And to all those who will be watching DH on opening day, I'm jealous. I plan on seeing it this Sunday, hopefully!
OK OK I know I promised the Harry Potter World post and I AM WORKING ON IT RIGHT NOW. I SWEAR.
Current Mood:

busy
It is kinda sad that the public doesn't know/watch Canadian television. Entire casts would show up and nothing from the crowd. A few actors joked about it saying stuff like "you don't even know who I am, do you?" (fan asking for autograph: "you're from
Corner Gas
!") and "I could be signing a completely bogus name and you wouldn't even know". At least they were making fun of the situation.
(
a whole bunch of Canucks under the cut
Collapse
)
According to the crowd, the 2010 Gemini Awards (Canadian television) was all about Cory Montieth :D
Current Mood:

tired