Entries by tag:
Probably only sold in the US and it's probably really expensive but seriously, I would totally get one of these beds for guest purposes. A store in TO, yes!


This stuff looks A-MAH-ZING!!!
Current Mood:

impressed
I had a very productive day. Went to Wal-mart, the bank & grocery store all before noon. Ate lunch while watching the latest episode of
Legend of the Seeker
and then cleaned for the rest of the afternoon. My place is an absolute disaster zone. I've vacuumed twice today and I still see dust. All the bathroom stuff has been put away. Tomorrow, I will tackle the kitchen.
(
before & after
Collapse
)
Condo reno at 95% completion! \o/ Contractor will be back Monday for last minute stuff and that should be it.
Current Mood:

productive
Mainly for
openmydoors
-- I started watching
You're Beautiful
over the weekend and have 5 episodes left LOL Lead singer guy looks SO much better with his hair off his face, yes? Love the guyliner! Guitarist guy is a sweetie. And what is with Jeremy's hair? As a rule, I hate blond hair on Asians but it works on him. His hair was nice in the beginning and now it looks like shite. Will probably finish the series by tomorrow night. Why are these dramas so addictive?!
OK, the main reason for the post! ADAM LAMBERT. In my city. He was doing the radio/tv rounds all day and I figured my only shot to see him will be on MOD (aka
MuchOnDemand
). So, I left work a hour early, arrived at MuchMusic a few minutes past 5pm -- MOD starts at 5pm -- and stood in the cold & rain for a hour. TOTALLY WORTH IT.
(
pictures of Adam @ MOD
Collapse
)
The condo reno has begun! The kitchen cabinets & floors are gone. Mr Law (my contractor) has kindly left the portion holding sink intact so I can wash my dishes tonight. In the bathroom, the floor is gone, new medicine cabinet & lights are already in and work on the shower has begun. I will be spending tomorrow night at my parents' as my bathroom will be out of service for a night.
Current Mood:

pleased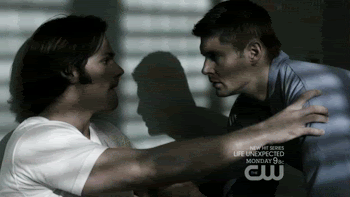 OH BOYS. <3333
** the dream of Jared in a loincloth is no more :( Jason Momoa of SGA has won the role.
** I know some people don't get the appeal of fanfiction. You know what I don't get? Fanmixes. I love music but I don't link songs to characters that way (unless the song was specifically used in the show/movie) and the desire to hear someone else's fanmix? No thanks. Any fandom things which you just don't get?
** Speaking of fanfiction, I read a lot of it but I've never had a problem separating the fanfic from the original source. Until now. In the
Merlin
fandom, there's a fic that uses Bradley & Colin in
Persuasion
. Bradley = Wentworth; Colin = Anne. Now that I'm finally reading
Persuasion
myself, I find that I'm mixing the two! Even though I'm reading about Frederick & Anne, in my mind, I see Bradley & Colin ;)
** Condo reno will commence this Monday! Finally. So tonight & tomorrow will be for emptying out the bathroom & kitchen. Force me to clean/purge.
** On March 26-28, there will be a
Gays of Our Lives convention
in NYC. The main guests are the actors in the gay storylines from the 3 German soap operas that I follow. I think I'm going to go as it's unlikely this will ever happen again. Only 1 or 2 of you on my f-list even watch these soaps but if anyone wants to join me in NYC for a weekend...? I'll definitely be taking in a Broadway show (I want to see
Billy Elliot
). Just putting it out there... :)
** I had no idea SPN was coming back last night so thanks to my f-list for being on the ball and your squee-age! Your squee = my gain =) Best part of the episode:
Current Mood:

thoughtful


To celebrate, I'm going to have McD's for lunch =)
As of this morning, I am now MORTGAGE-FREE!!!!!!!! \o/ \o/ \o/ \o/ My bank balance is the lowest it's ever been which is kinda freaking me out a bit as I like to have a good cushion but it's just temporary. And next month, that's one less automatic withdrawal, w00t!! I'm not 100% completely debt free yet as I still owe some $$ to my parents for the parking space but I've already given them cheques and, ya know, it's my parents.
Current Mood:

cheerful
Yesterday,
bauersgirl
& I went shopping at IKEA where we ate dollar ice cream cones & 50 cent hot dogs and I proceeded to drop about $570. Eek! And that was without the really comfortable chaise that was on sale which I'll probably end up buying later. Thanks, hun, for helping me carry all those boxes! *hugs*
Today was the day of assembly.
While I was working away on my IKEA assembling, I was also watching
The Princess Bride
on t.v. I've come to the conclusion that I can not resist the urge to quote almost the entire movie. It's amazing how months, even years, would go by without a viewing but once I start watching, I can easily recite about 80% of the dialogue along with the movie.
ravenrants
and
janglyjewels
, fyi, I will be taking a little longer with my prezzies. I'm guessing about a month or so. It won't be anything huge, I just need to wait for, um, an event to happen and see if I can find something PIF-worthy there. ;)
Current Mood:

accomplished
**
I have my own cubicle at work now. Yay!
**
Ain't It Cool News
has posted
a review of the new Harry Potter movie
. Kinda spoilery in the way that you find out what's been included or not.
**
TV tidbits --
Jack Bauer was looking mighty fine in that suit. Love Jack's total disregard for other country's consulates -- first the Chinese, now the Russians.
A 6 week hiatus for
Heroes
?? Who's stupid idea was that? Yay for the return of Ando and Nathan/Hiro. Mama Petrelli working with the Haitian! I immediately thought of
Supernatural
when they showed Mohinder at the end. And Peter, poor Peter. Milo finally gets his wish and loses his bangs.
The Amazing Race.
If you're afraid of fish, why do the fish task? I just love Danny & Oswald. They need to make it to the final 3. Can't believe that the Beauty Queens screwed up, went back to find the clue and didn't even lose their standing. Buh bye Kentucky, I won't be missing Mary's annoying voice. Now, if we can only get rid of Mirna/Charla, my ears will be most thankful.
**
Paid a visit to the condo this past weekend. Measured the place, threw out some furniture and moved everything else to the centre of the room to get ready for next weekend's painting. Even though these tenants were a pain in the ass, they did leave the place really clean so that was good. The plan was to do as much as we can during the weekends over the next 2 months. I talked to management and they informed me that there's a "no renovation work on weekend" rule. WTF. I guess it's the noise factor and people are home on the weekends but I can't take time off during the week in the middle of tax season. Stupid condo management.
Remember how I wanted to walk up the stairs of the CN Tower - it's an annual fundraising event - as part of my To Do List? First, finding stairs to practice on is harder than I thought. I can't use the stairs in the office building or the condo building. Second, I walked up a flight of stairs in the subway station (I'm trying to avoid escalators and take the stairs instead whenever I can) and I was out of breath. One flight. I am so out of shape.
Current Mood:

listless


It's been released that David Beckham's North American debut will most likely occur in Toronto. First, did y'all know Toronto had a MLS (major league soccer) team? I didn't. Reading the article, it looks like the MLS went through major scheduling changes to ensure that Beckham plays in every single MLS city. The number of games that will be broadcasted has jumped as well. All this for one guy. Hope it's all worth it in the end. OK, I admit it, I'm totally thinking about going to the game. I've been to major league baseball, hockey and basketball games. The only sports left are soccer and football.

I've been attempting to download S2 episodes of Dante's Cove but only have successfully seen episodes 3, 4 and 5. I don't like the new location -- it's too bright and sunny. The S1 locale had a more spooky/haunted look that worked better with the show's premise. Not too fond of the new Adam or most of the new characters. At least Kevin and Toby are still cute together. Now, if I can only get the first 2 episodes to work -- I'm having codec and/or joining issues -- I'll be happy.

I had Renegade by Styx stuck in my head for days. The Supernatural music department finally got me.

The preliminary planning for the condo renvoations has begun. I've decided on the type of flooring I want. Next step is my mom & I are gonna attend one of those Do It Yourself demostrations at Home Depot. Decided to keep the current couch and loveseat but replace the cushions. My parents & I also went tv shopping. Why is it so friggin' difficult to buy a television nowadays? The decisions -- LCD vs plasma? HD-ready or not? At least we agreed on the size -- 32". Last thing, checked how much monthly parking is going to cost me if I park in the underground parking lot across the street -- $257/month. That's $3,084/year. Ugh. I'm gonna check if there are spaces for rent in my actual building *crosses fingers* Unfortunately, the car is a necessary evil cause I need it for work.
Currently, it's -12C, but feels like -24C with the windchill. I am booooooored. And tired. My firm has kicked into tax season mode which means we're up to a 45-hour work week. It's depressing to go work before the sun rises and leave work after the sun has the set. Ah, the life of a CA in public accounting. Why am I in this profession again? Oh yea, cause I don't know what else to do.
Current Mood:

groggy