Entries by tag:
Wednesday
Lady Gaga concert! I went with a co-worker who's never been to a big spectacle concert before and has always wanted to see Gaga. This is my 3rd time seeing her in concert (and most likely my last cause ticket prices are ridic). I have to say she's looking much healthier. There were 2 older - at least 60-something - ladies seated beside us and they were dancing and enjoying themselves, loved it! Stage not as elaborate as the previous tours but still lots of costume changes. Have some pictures: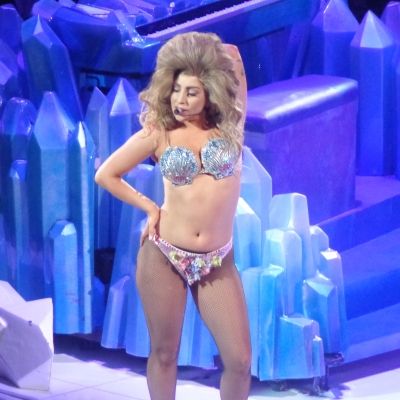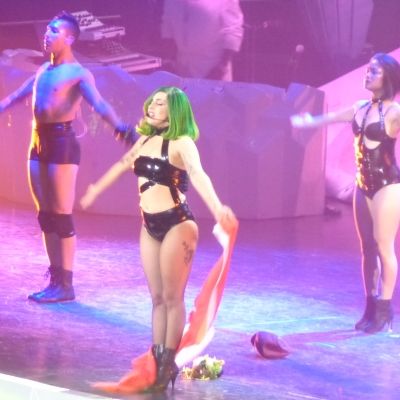 Also took a bunch of video
(
more gaga videos under the cut
Collapse
)
Friday & Saturday
Flew to Chicago for Chris Colfer's book signings of his 3rd book in
The Land of Stories
series. I met up with fellow Gleeks/Klainers for dinner on Friday night and then the signing -- Lori, I totally shook his hand, soft but cold! -- went out for drinks afterwards. I ended up driving to Heather's (the girl with whom I stayed with) and on the way back, I went right over a pothole which blew out the tire! I didn't even see the pothole, it literally happened just as I was changing lanes and checking over my shoulder. Heather had AAA but it took almost a hour. We killed time reading *really* bad fanfic and glaring at police/security as they drove by THREE times without stopping!
I did the 2nd signing on my own as Heather went to Dashcon (which turned out to be a clusterfuck, boooo). Actually talked to him a bit this time, told him I flew in from Toronto (he said he's trying to get up to Canada but I'll believe it when I see) and both him & Alla (his PR) asked if I was at the signing the day before. Most fans freak out when they're recognized; I felt creepy lol. Anyway, here are my extremely crappy pics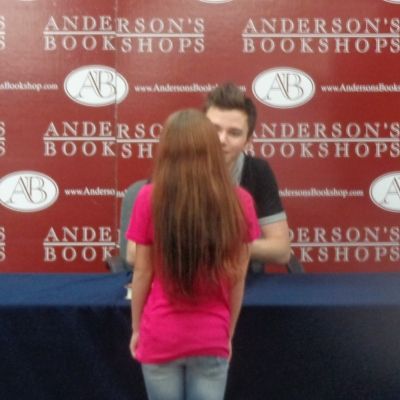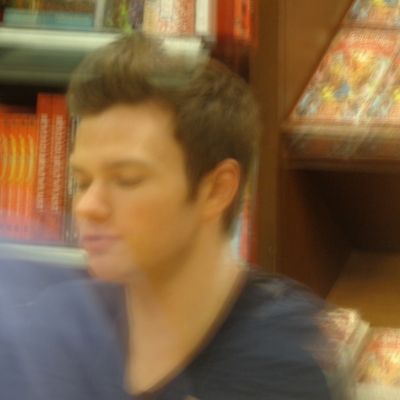 Went directly to the airport from the signing. Knew I was early but was informed upon check-in that my flight was delayed. For 3 hours. I ended up spending almost 6 hours in O'Hare. Lovely.
Sunday
Queen+Adam Lambert concert with a couple fellow Klainers, Ali & Sam. Had a light dinner and then walked down to the ACC. I must confess, it wasn't my favourite concert. I only recognized about half of the Queen songs. Adam sounded AMAZING but I expected a lot more, I dunno, energy(?) from him. And, I'm sorry, but 5 minute long guitar solos are just not my thing. I can appreciate the talent but after a couple of minutes, it just starts to sound like noise to me. I really liked how they incorporated video of Freddie throughout the show. Ali & Sam really enjoyed themselves so I'm glad about that.
Here are a couple of pics and a bunch of videos: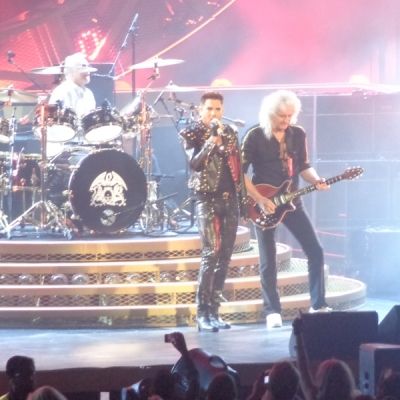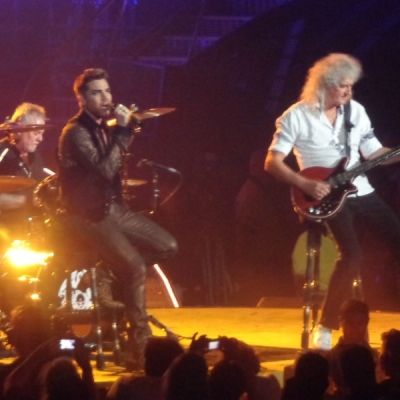 (
more queen videos under the cut
Collapse
)
3 days later and I'm still trying to catch up on sleep :) I have no plans for the next 2 weeks and I look forward to doing absolutely nothing.
Current Mood:

tired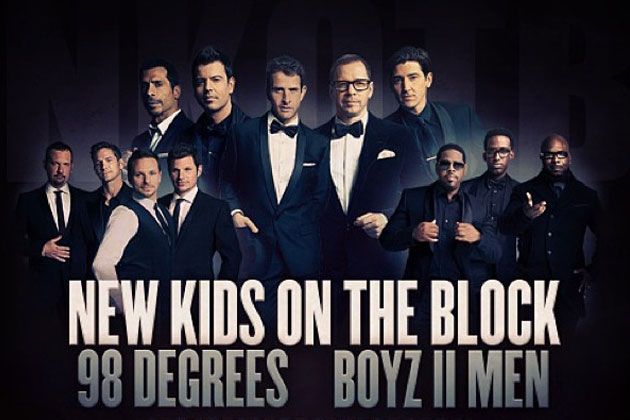 I TOTALLY BOUGHT A TICKET!!! I admit I was a bit hesitant but I would love to see Boyz II Men live and hopefully, NKOTB will be performing some of their new music (about time!) 98 Degrees are al'right.
I was thinking of getting the cheapest VIP ticket but I was about 15 minutes late logging on and ALL the VIP packages were sold out! Even the $999 package! Yeah. A THOUSAND DOLLARS. SOLD OUT. WHAT.
Anyway, 2013 is so far shaping up to be an awesome year! Here's what I have lined up so far:
** Flight booked to NYC for Good Friday/Passover long weekend! (
Newsies
for sure!)
** Flight booked to Memphis for friend's wedding!
** Lady Gaga concert next week!
** Happy Glee spoilers!
** My niece is scheduled to arrive in March!
**
Struck By Lightning
at the TIFF Next Wave Film Fest!
**
Book of Mormon
in May (in TO)!
** San Francisco in June! (just need the OK from the boss)
** Comic Con in July!
** Trip to the Martimes is on the list for August!
** Couple of long weekends in September courtesy of the Jewish holidays so maybe LA? Or visit a friend in Bermuda?
Current Mood:

bouncy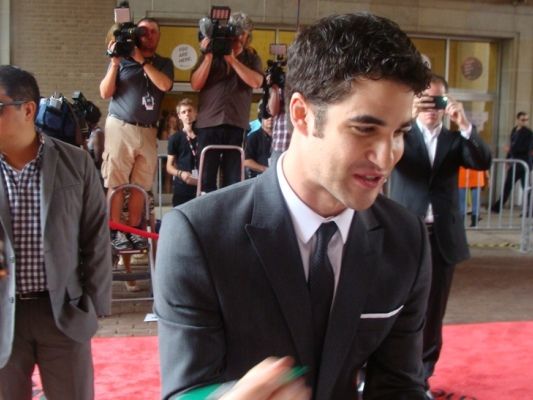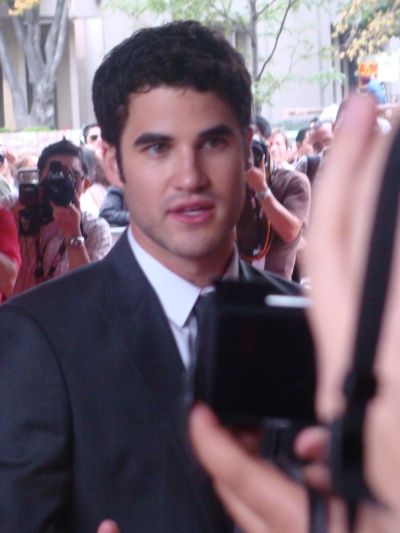 I saw
Imogene
and it was good. Darren had 2 make-out scenes, was shirtless twice, wore guyliner, spoke French, sang twice and dirty danced with Wiig. What? I noticed the important things ;P The movie is funny -- not
Bridemaids/Hangover
funny, more character-driven funny (I think that's how you describe it). Main complaint was the ending -- it felt abrupt and was your standard cliched everybody-got-what-they-wanted ending.
(2) Madonna concert. Damn woman didn't start until 10:30, which meant concert ended at 12:30. On a week night *head desk* She looked great. Did a pretty good mix of her old & new stuff. The first 4-5 songs was some sort of storyline with all this religious imagery (still doing that, Madge?) and Madonna killing some guy, having a fight in a hotel room & going to jail. It was weird and over-the-top. The rest of the concert was more standard fare and much more enjoyable. As I was pretty far away, I just took some video. Here's "Like a Prayer" and "Celebration", the 2 closing numbers.
(3) Who's watching
The New Normal
? How cute is that show!? Of course, it doesn't hurt that Ryan Murphy has described it as future!Klaine deciding to have a baby :) Apparently though, a lot of it is based on Murphy's own life. I have a soft spot for Justin Bartha since
National Treasure
. I know of Andrew Rannells as he's the Book of Mormon guy. I hope they have him sing on the show. Oh! Reading up on Rannells, he was here as part of the
Jersey Boys
cast but I missed him :( His last show was Dec 8, 2008 and I saw the show on Dec 28th.
(1) So I noticed that I never actually posted my TIFF Darren pictures (and Kristen Wiig's) on my LJ LOL Brain fart, wow
Current Mood:

lazy
(
nick carter
Collapse
)
THIS WEEKEND: FanExpo. I'm so tired. I think I'm going to miss today cause I need a day of rest LOL If I can barely handle FanExpo, how would I survive ComicCon?
(
pictures
Collapse
)
IN-BETWEEN: I discovered this web series called
Husbands
. It's written by Brad "Cheeks" Bell (an ex of Adam Lambert, I believe?) and Jane Espenson of Buffy & Caprica fame. The second season just started & I clicked the link on a whim. The first season was 11 short episodes, a few minutes each. The second season will be 3 episodes of about 8 minutes.
The series is about a recently out baseball player, Brady, who gets drunk married in Vegas to flamboyant actor, Cheeks and what happens. It's actually amazing how much they could fit in such a short time frame. And lots of cameos!!
Here's the first episode



And the link for the rest: GoCheeksGo youtube channel
LAST WEEKEND: CNE (Canadian National Exhibition) with Rina & Shirley. We ate Korean tacos & Rina had her first beaver tail (next time, deep fried mars bars!). Watched the ice skating show with Virtue & Moir. I was finally introduced to the cuteness that is the SuperDogs. Can't believe I've been going to the CNE since I was child and never saw the SuperDogs. Ended the day with a Nick Carter concert.
Current Mood:

tired


Saw Keane last night and it was awesome. This was my 4th concert and they're fabulous every time. It's been a few years since the last one but they have a new album out and it looks like the lead singer is doing well (I believe he went into rehab for alcohol). Keane is one of those bands that I love but I know nothing about them, not even their names! I think the singer's name is Tom...?

Took video mainly. Here's everyone's favourite song (and yes, it gives me Klaine feels now ♥)


I was hoping to post last night but it's Wed morning and this will be short cause I'm running late.
Current Mood:

awake
openmydoors
. Joel was very funny and very handsome. We were pretty far back so no decent pictures. The first half, he talked a lot about celebrities and meeting the Kardashians. The second half was about his family, his son, who sounds like an awesome little dude.
... it is now my mission to get
openmydoors
to a concert! Name a band/singer and we will go!! :)
... went to the free outdoor concert of Loreena McKennitt with
jenab
which was fabulous. Beautiful night and beautiful music.
The Mummer's Dance
is probably her most popular song, and the only song I knew, but she didn't perform it :(
I watched this video after the concert and it's the same violinist!
... can't stop watching the adorable
Shibu Inu puppy cam
... so Chris Colfer is heading to Ohio as part of his book tour which meant I immediately e-mailed
faninohio
and invited myself over :)
... Darren Criss & Chord Overstreet are in town for the MMVAs tomorrow. I flailed when I found out so now I am relatively calm but OMG I'M GOING TO SEE DARREN CRISS TOMORROW IN THE FLESH OHMYGOD OHMYGOD OHMYGOD. Will be bringing my "How to Succeed" playbill and hopefully it'll prove a good luck charm like with DanRad. So you know where I will be tomorrow afternoon -- melting in the sun on John Street surrounded by Beliebers, all by my lonesome cause
someone
has to work. Text/email/tumblr me to keep me company as I will most likely be racking up my phone bill using data to pass the time.
... Pitch Perfect. I am so watching this movie.
... Magic Mike. Another movie I want to see but for completely different reasons :)
eta... watching
The Glee Project
and after the first ep where they introduce the 14 finalists, my faves were Maxfield, Dani & Abraham. Guess who were the first 2 cut? Maxfield and Dani!! C'mon Ryan Murphy! OK, I kinda understand Max cause he was a total newbie but he didn't deserve to be cut first. But Dani? I thought she would've made it to the finals! So go Abraham!! We need more Asian flavour :)
... saw Joel McHale at Casino Rama with the awesome
Current Mood:

lethargic
The Avengers but I'm not going til Wednesday (!!!!) (and again on Friday). MUST.RESIST.SPOILERS. And I would like to thank all those on my f-list using the lj-cut :)

In other news, Zac Efron & Matt LeBlanc were on the Graham Norton Show and were hilarious! Their stories about fan encounters while driving were too funny. And holy smokes, Matt has one sexy voice! Part 3 of the interview also has an adorable story about Matt's daughter and his famous line, "how you doin'?"



Last Thursday, I went to a Bryan Adams concert! It was kinda last minute as my co-worker needed someone to go with her. Simple stage, nothing fancy, just a great rock show. He sounded amazing live. No opening act, just 2.5 hours of Bryan. I forgot how many hits Bryan has had! Summer of 69 still is the big favourite though.

Oh! And I finally watched the L&O-inspired Community. Holy crap, that was BRILLIANT. And I've never watched a single ep of L&O so who knows how many in-jokes/homages I missed, still awesome though.
Everyone is seeing
Current Mood:

okay
2) Last weekend, I went to Starkid's S.P.A.C.E. tour. Felt out of place as I am a casual fan at best so not only did I not sing-a-long
like that annoying fangirl who practically sang the entire setlist in my ear
, I didn't even know half the songs! Charlene Kaye, the opening act, was pretty good. While I enjoy her CD, not really liking her new stuff.
(
some photos behind the cut
Collapse
)
3) For the next 3 weeks, I will be entertaining a couple of houseguests: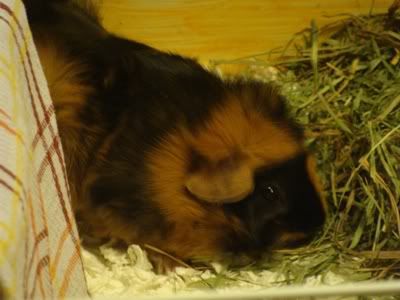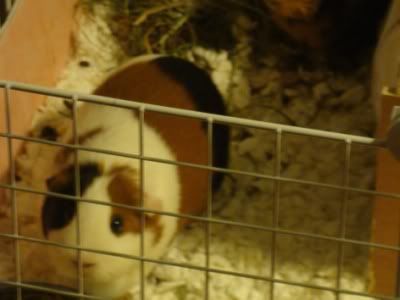 Meet my cousin's guinea pigs, Mocha and Peanut. They are quite adorable. Quite scared of me for the first couple of days but I have found a way into their hearts -- I brought them carrots! Now, when I approach them, they come out and look up at me all cute 'n adorable like. Awwwwww, I'll get more carrots for them this weekend. This is why I should never have pets and/or children, I will just spoil them rotten.
1) Glee. Well, that was probably the tamest yet most touching love scene ever. Can that even be called a "love scene"? More like a pre-love scene scene. And as much as I enjoy West Side Story, it's not my favourite musical so am glad that arc is now over. Santana killed "America" and Tina looked gorgeous. The Warblers! I didn't realize I missed them so until they came back! Sebastian can stay, I kinda liked him and his smarmy ways. Artie was being a douche but I will say that first scene, with him judging Rachel's costumes, had me laughing. Also really liked his speech at the end.
Current Mood:

tired
Chicago
! & is currently in negotiations for the big screen adaptation of
Les Miserables
!!), engaged the audience and just generally being brilliant.
I sneaked a picture during the curtain call and waited by the stage door afterwards.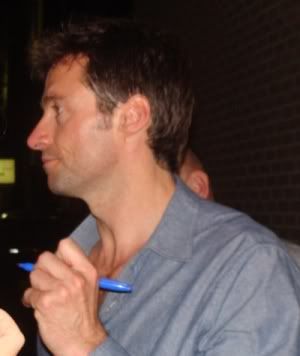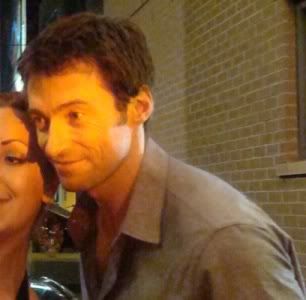 NOT AWESOME: I destroyed my cute purple ipod nano by putting it into the washing machine :( About 10 minutes in, I noticed this clanging coming from the washer. Trying to figure out what was making the noise, I mentally go through all the clothes I threw in... omg my jeans with ipod still in the pocket!! *headdesk*
Flipside - am now owner of an iTouch cause I don't like the new nanos (dear Apple, smaller does not always equal better). Soooooo, what's everyone favourite game apps? =)
AWESOME: This video with Darren, Dianna, Harry & Jenna. I've never heard of this guy, Keenan Cahill, I gather he's a YouTube celeb. Clearly, he has a fan in Dianna, who invited him backstage. This was shot during the Chicago stop of the tour.
I love everything about this video! From Darren being the only one in the cast who knew the words to Dianna's air drumming to Jenna looking gorgeous to Harry's fabulousness to random bodyguard/crew member texting in the background.
NOT AWESOME: Have not seen Pirates 4. Or Green Lantern. Or X-Men. Or Transformers. Basically any movie that I would actually prefer to see in a theatre. And tickets to HP midnight showing already sold out (although I should've known that would I happen).
AWESOME (cuz I feel like I should end on an 'awesome'): Tickets to HP for Friday night have purchased \o/ I'm going to wear my Hogwarts hoodie & Ravenclaw scarf, don't care if it's like 30C outside.
AWESOME: Hugh Jackman in concert. That man has a gorgeous voice - perfectly suited for musical theatre (Elvis? not so much). Very charismatic, told some stories about his family/childhood & some Hollywood stories (FYI - he turned down
Current Mood:

listless
~ Work has been super busy due to stupid files that just won't go away and the fact that my manager is going on vacation for 2 weeks. Upside? File of Doom is now completed and did I mention my manager is gone for 2 weeks? :D I think I may actually leave work before 7!
~ Still immersed in the Klaine fandom. This is the first time I've actually followed a tour on-line cause Chris changes up the Klaine skit in every show. The ones in London have been hilarious -- he brought costumes, Kurt&Blaine are the American Will&Kate and he even made
commemorative plates!!
Can not wait to see what he comes up with in Dublin. Wonder if the fact Darren is half Irish will come into play? Also, Darren has started joining in the Safety Dance number and watching him do the choreography is adorable LOL
Oh and
bauersgirl
, looks like we were extremely lucky to have seen the last performance of "Friday" -- they haven't played since.
~ Speaking of Glee -- the news of Darren and Harry being bumped up to regulars have been released (YAY!!) but unfortunately, Chord has not :( Harry about time, Darren was obvious but I'm quite bummed about Chord. They finally gave Sam a decent storyline, they teased us with the Samcedes hookup and now what? Chord was a guest star last year but he was in almost every episode and Harry has been a guest star since S1 so I'm hoping just because the show didn't upgrade him to regular status it won't change too much. But from Chord's tweets and other stuff, it sounds like Sam is basically gone? If that's true, I will miss Trouty Mouth and his awesome abs.
~ Mini!Warbler continues to be absolutely adorable

I can't get over how adorable he is!! And the end, when he gets all shy saying "hi Darren, I'm your biggest fan" *clutches heart* Poor parents though, they must be so sick of hearing "Teenage Dream" LOL HE NEEDS TO MEET DARREN LIKE NOW. I think some fans are trying to get him on Ellen cause you know she'll make it happen.


The way he pops up behind the chair!
~
(
Cousin's wedding
Collapse
)
~
(
NKOTBSB
Collapse
)
~ Hope my fellow Canadians are enjoying their long weekend. I didn't do much on Canada Day but I did watch Will & Kate who were in Ottawa (why they no visit Toronto?) for the celebrations. When their trip itinerary was released a while back, I did contemplate going to Ottawa to see them... for about 2 seconds before the thought of that huge crowd brought me back to reality. I actually can't wait to see W&K visit Yellowknife, that's pretty cool of them going up north like that.
Love Kate's maple-inspired fascinator!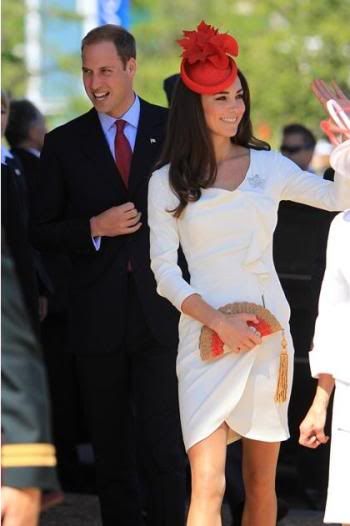 Also wishing an awesome 4th of July to all my American friends :D
~ And to end this super mega long post, I had forgotten how pretty Harrison Ford was until this gif reminded me.


INDYYYYYYYYYYY!!
Wow, has it been almost 3 weeks since I've posted?
Current Mood:

awake