Entries by tag:
The Tempest
, will be filmed and is set for a March 2014 release.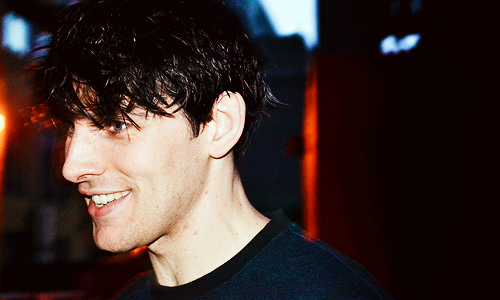 source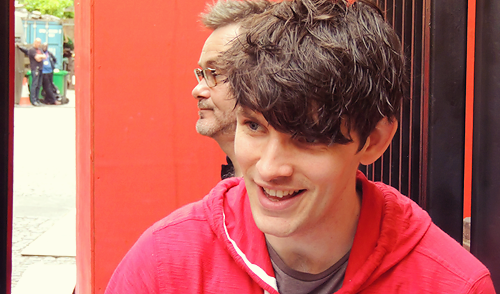 source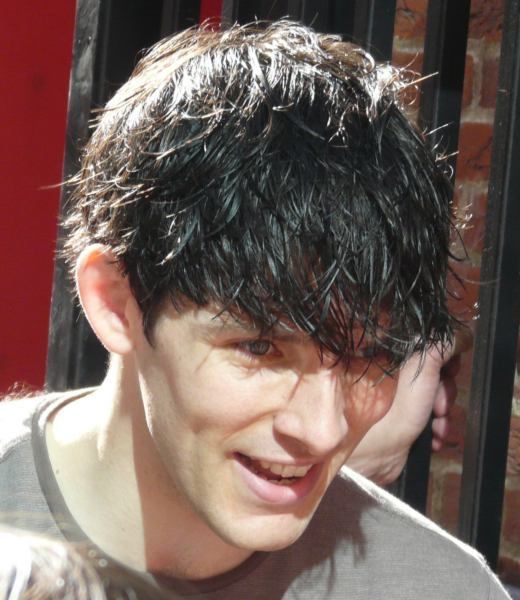 source
Meanwhile, Bradley, Rupert, Eoin and Tom (aka King Arthur and his Knights) were in Australia for Supanova. Standard con fare yada yada yada and then this happened...
I've never understood the whole Harlem Shake craze but I did enjoy watching Bradley and the boys shake LOL
Pictures of Colin Morgan, freshly showered with his hair still wet, signing autographs at the stage door keep showing up on my tumblr dash and it HURTS MY SOUL and makes me want to fly to London RIGHT NOW. I could've squeezed in a day trip to London on the tail end of my Italy trip but alas, the shows for that time were sold out :( At least we know the play,
Current Mood:

jealous




Found this video on tumblr. Apparently someone tweeted about having this video, someone else contacted them about possibly sharing said video and voila!
A video of Colin Morgan from his RSAMD (Royal Conservatoire of Scotland) days performing "Nothing to Confess".
(

blatherings about the movieCollapse

)



**

Saw the stage adaptation of War Horse this afternoon. Excellent play. The horse puppets were AMAZING. I haven't watched the movie yet cause I wanted to see the play first but now, I'm a bit hesitant about the movie just because I know it will make me cry.
Current Mood:

impressed
Toronto Irish Film Festival
is this weekend and their closing film is
Parked
starring
Miles O'Brien
Colm Meaney and
Merlin
Colin Morgan. The film is playing at the TIFF Lightbox this Saturday @ 8pm. I'm planning on going so if anyone wants to join me...?
Speaking of film fests, Chris Colfer's
Struck By Lightning
has been added to the Tribeca Film Fest which is just so awesome!! I'm hoping this a good sign that SBL will come to TIFF. Did anyone watch the LA reading of "8"? I thought it was really well done. Everyone was really good but I couldn't help but be moved by Chris' performance. And seeing Chris doing a scene with Clooney & Bacon just gave me all kinds of proud mama feelings.
In other news, I have 2 long weekends coming up. One is the Good Friday long weekend, the other is due to Passover. I would like to go somewhere but I'm not sure where.
The
Current Mood:

working
Colin's shaggy hair! Bradley's bedhead hair! Bow ties cause bow ties are cool.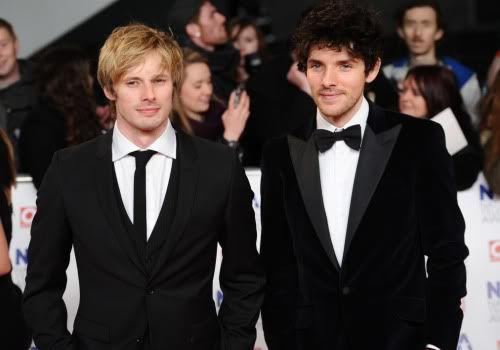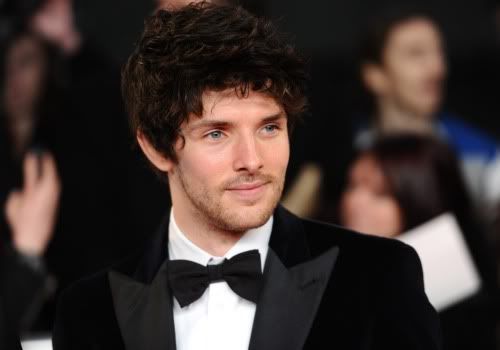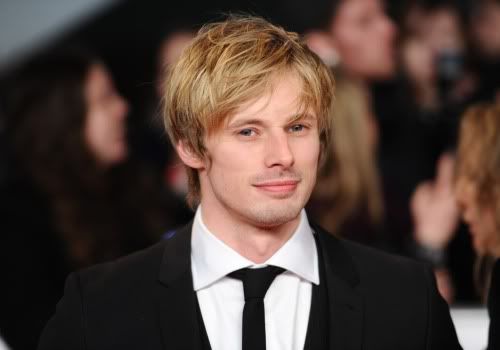 Matt Smith and Karen Gillian, looking lovely with their awards.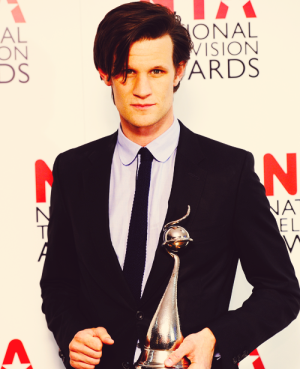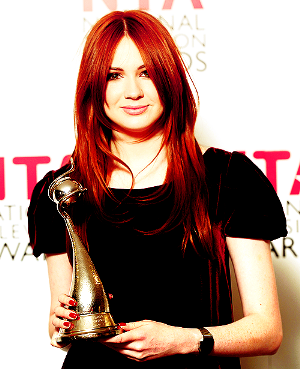 ~~ Today was the Toronto premiere of
The Woman in Black
starring Daniel Radcliffe.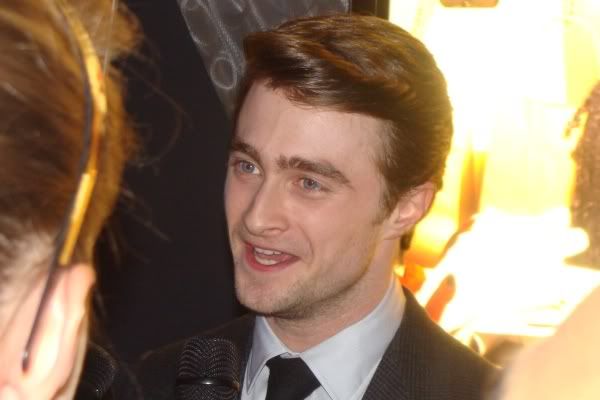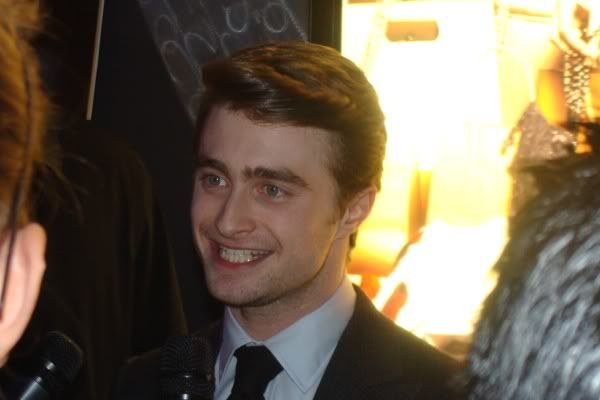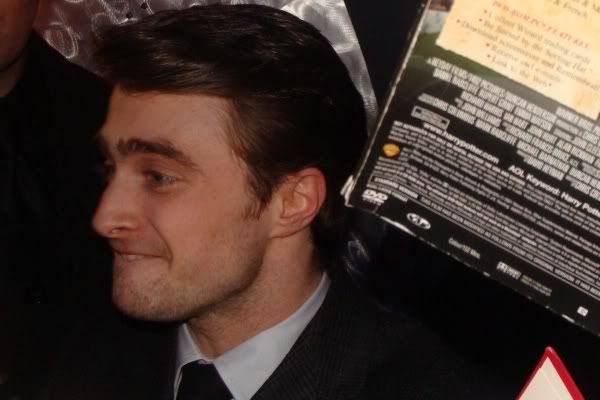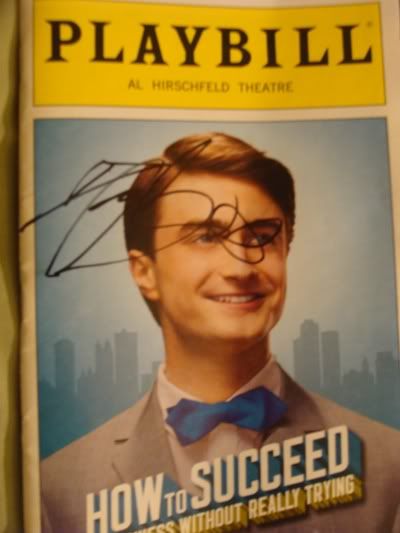 Trying to get an autograph was hard as so many people were pushing & shoving but I had my secret weapon -- my
How to Succeed
playbill. I'm pretty sure I was the only one there who had one, everyone else had Harry Potter stuff. Anyway, as I was holding my playbill out, without too much hope cause I was a few 'rows' back, I noticed I was holding it upside down. So as I'm pulling my hand back to adjust, I heard Daniel say, "hey, I'll sign my playbill!" I handed it to him, he took it out of my hands, signed it, and gave it back *squeeeeeeeeeeee*
~~ OK so no one in this clip is English (although Chris does have a slight obsession with the royal family), c'mon, I had to post it!
I've seen some other clips and this episode look EPIC. I love Sebastian and boy, does he bring the douchiness out in this ep!
~~ The National Television Awards (UK) were last night and it brought so much pretty
Current Mood:

sick
Current Mood:

giddy
Current Mood:

satisfied
A few pictures from a recent photoshoot for That Magazine.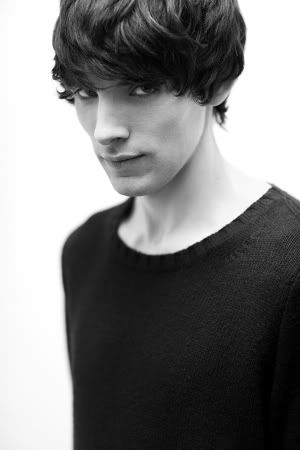 (
two more under the cut
Collapse
)
*SIGH* I love Colin's hair longer & shaggy. These photos were taken right before he started filming for
Merlin
so now fandom collectively awaits for the first pictures of Colin on-set with his newly cut hair. HAIRCUTS ARE VERY IMPORTANT OKAY.
Hope everyone has a good weekend! Can't believe it's April already.
Did you see what I did there? Continuing with my oh-so-clever subject title puns? *pets self on back* HAHA
Current Mood:

awake
**
A behind-the-scenes photo of Colin Morgan from S3. Doesn't he just look delectable? MMMMMMM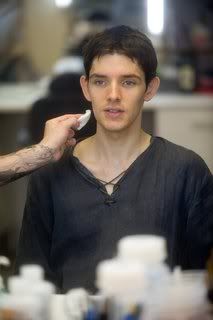 Season 4 has started filming which means, hopefully, many lovely set photos will find their way onto the internets including adorable Bradley/Colin interactions
confirming their epic love for each other
.
**
In RL news, I cut about 4 inches off my hair yesterday. The long hair was driving me nuts. The hairdresser also thinned out my hair which will be a godsend come the summer. Many people didn't want me cut it short (ie just about the shoulder) but whatever. It'll grow back.
**
(
100Crushes #004
Collapse
)
I don't want this to be over but I also can't wait for part 2! I AM CONFLICTED.
Current Mood:

content
IN SUMMARY: EVERYTHING ♥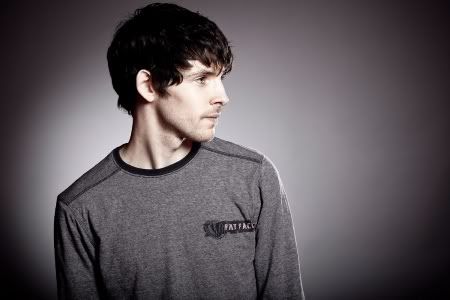 Colin Morgan for "Our Private Life"
THE NECK. THE CHEEKBONES. THE LONGER CURLY-ISH HAIR. THE JAW LINE. THE STUBBLE.
Current Mood:

enthralled