Entries by tag:
Wednesday
Lady Gaga concert! I went with a co-worker who's never been to a big spectacle concert before and has always wanted to see Gaga. This is my 3rd time seeing her in concert (and most likely my last cause ticket prices are ridic). I have to say she's looking much healthier. There were 2 older - at least 60-something - ladies seated beside us and they were dancing and enjoying themselves, loved it! Stage not as elaborate as the previous tours but still lots of costume changes. Have some pictures: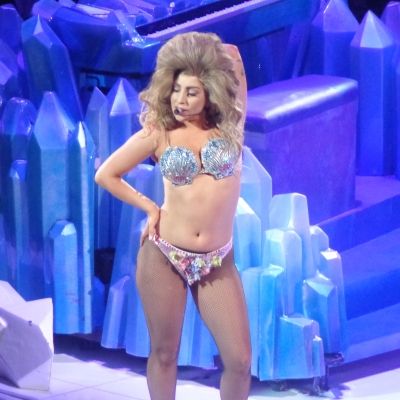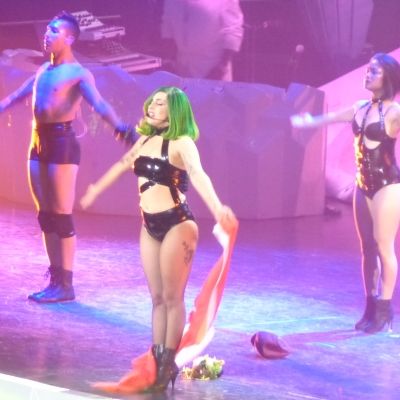 Also took a bunch of video
(
more gaga videos under the cut
Collapse
)
Friday & Saturday
Flew to Chicago for Chris Colfer's book signings of his 3rd book in
The Land of Stories
series. I met up with fellow Gleeks/Klainers for dinner on Friday night and then the signing -- Lori, I totally shook his hand, soft but cold! -- went out for drinks afterwards. I ended up driving to Heather's (the girl with whom I stayed with) and on the way back, I went right over a pothole which blew out the tire! I didn't even see the pothole, it literally happened just as I was changing lanes and checking over my shoulder. Heather had AAA but it took almost a hour. We killed time reading *really* bad fanfic and glaring at police/security as they drove by THREE times without stopping!
I did the 2nd signing on my own as Heather went to Dashcon (which turned out to be a clusterfuck, boooo). Actually talked to him a bit this time, told him I flew in from Toronto (he said he's trying to get up to Canada but I'll believe it when I see) and both him & Alla (his PR) asked if I was at the signing the day before. Most fans freak out when they're recognized; I felt creepy lol. Anyway, here are my extremely crappy pics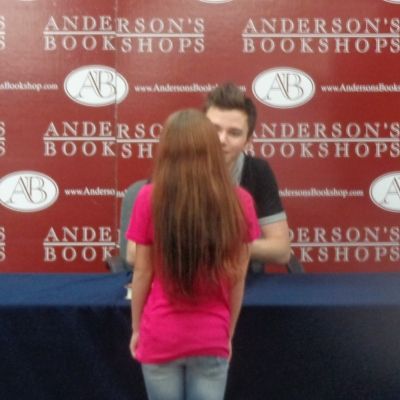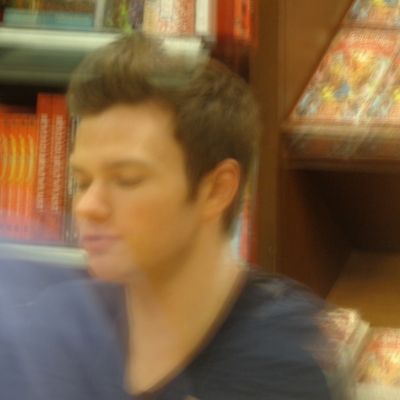 Went directly to the airport from the signing. Knew I was early but was informed upon check-in that my flight was delayed. For 3 hours. I ended up spending almost 6 hours in O'Hare. Lovely.
Sunday
Queen+Adam Lambert concert with a couple fellow Klainers, Ali & Sam. Had a light dinner and then walked down to the ACC. I must confess, it wasn't my favourite concert. I only recognized about half of the Queen songs. Adam sounded AMAZING but I expected a lot more, I dunno, energy(?) from him. And, I'm sorry, but 5 minute long guitar solos are just not my thing. I can appreciate the talent but after a couple of minutes, it just starts to sound like noise to me. I really liked how they incorporated video of Freddie throughout the show. Ali & Sam really enjoyed themselves so I'm glad about that.
Here are a couple of pics and a bunch of videos: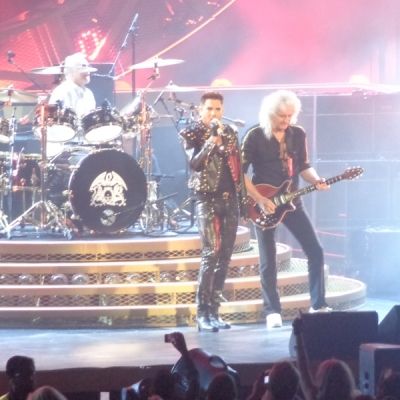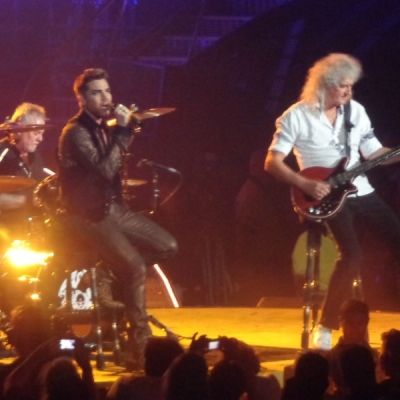 (
more queen videos under the cut
Collapse
)
3 days later and I'm still trying to catch up on sleep :) I have no plans for the next 2 weeks and I look forward to doing absolutely nothing.
Current Mood:

tired
Essential Homme
and Chris did a photoshoot for
ICON Magazine
. Both look absolutely fabulous. Now, if they just do a photoshoot together... a Klainer can dream *sigh*
(
pretty pictures of pretty boys
Collapse
)
Darren did a photoshoot for
Current Mood:

complacent


Anyway, the past month or so in point form:

Life stuff first ~~ had a quiet Christmas & NYEs. Work is starting to get crazy plus I am so behind in doing my cousin's books (which is entirely my own fault). Will be working most of this weekend *boohiss* Second thyroid surgery went fine. The pathology report came back and a tiny batch of cancer was found on the inside side so there was no way the needle biopsy would've picked it up anyway. Some time in March/April, will do a dosage of radioiodine and hopefully, that will be that.

Fandom stuff

~~ Survived the ending of Merlin *sniff* A lot of things happened in the finale that I loved. And the last shot just about killed me with feels.

~~ The Doctor Who Christmas episode was awesome. So totally in love with Clara Oswain Oswald. I was actually really excited about the prospect about have a 18th (?) century companion but that was not to be. The TARDIS desktop change will take some getting used to. Looking forward to the discovering the mystery that is Clara and all the 50th anniversary stuff!

~~ Watched the People's Choice Awards last night. All the fake surprise reaction shots of the winners amused me to no end. Haven't seen the SPN boys in a while -- Jensen was looking good. Something needs to be done about Jared's hair. Not surprised SPN won for Fave Sci-Fi Show (confession: I voted for DW). Not surprised about Chris Colfer winning either (behold the power of Gleeks, Klainers, Kurtsies & the CC Army). Can't believe he mentioned fanfiction LOL I was surprised about Lea Michele winning tho. And how the hell did The Wanted beat out One Direction as Best New Artist? Were the Directioners too distraught/distracted over the Harry/Taylor hookup and forgot about voting? I will never ever ever get the appeal of TSwift, sorry. Another WTF moment was Adam Sandler winning. Worst acceptance speech ever -- just bloody thank the fans & be done with it! -- and how is he still relevant.

~~ Matt Dallas (of KyleXY) has come out via twitter by announcing his engagement to long time boyfriend. Apparently Matt was one of those "not a secret but no one talks about it" like Jim Parsons & Matt Bomer? I had no idea. Anyway, congrats to the v cute couple!

~~ Les Miz, the movie musical. Watched this R. We both agreed that Russell Crowe's voice is not suited for this material. And Hugh. Oh Hugh. He's got a great voice and did a good job but his "Bring Him Home"? HORRIBLE. I was totally prepared to be shedding tears during "Own My Own", "I Dreamed a Dream" and "A Little Fall of Rain". They were all done well but what really got me was "Empty Chairs and Empty Tables". And the girl playing Young Cossette was perfection.

~~ I still haven't seen The Hobbit!! Found a DVD screener copy so hopefully can carve out some time and watch it. It's been many years since I've read The Hobbit & I don't remember much so it'll be like watching with new eyes. I have to say though that making 3 movies is too much. I've read that's there a lot of filler re: the backstory. They should've just done 2 movies.

OMG sorry for the word vomit o_O
Hello LJ people. I know I have become very lazy about posting. Most of fandom has migrated over to tumblr which is sucking up most of my time due to the instant gratification of gifs and fanart. NY resolution: spend more time here :)
Current Mood:

tired
faninohio
for indulging me and driving me and coming with me to the Colfer signings *BIG HUG*
The Book Loft @ Columbus, OH. They started the line at the front of the store but we went to the back entrance to see if we could see Chris arrive. Which we did but (a) my camera decided to go on a weird fritz & wouldn't focus (b) I was probably shaking too badly to take a decent picture anyway and (c) Fan was looking at a cat so missed the whole thing haha. After Chris arrives, they actually moved the line from the front to the back of the store and as we're trying to find our place in line (everyone got numbers), a girl dressed like Snow White stopped me and said she recognized me. A couple of questions later and we figure out we were TIFF red carpet buddies for Cory's film last year! Such a small world, eh?
For both signings, difficult to get pictures approaching Chris (which was discouraged anyway) so all my pictures were taken afterwards.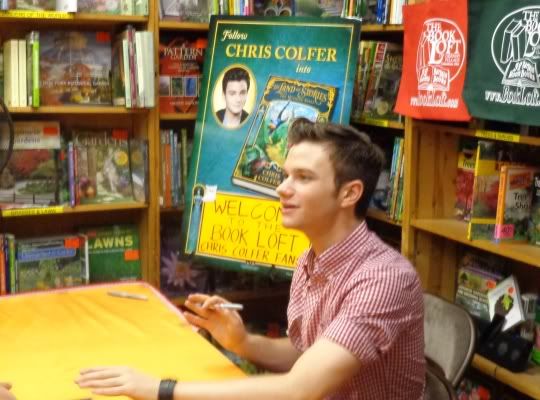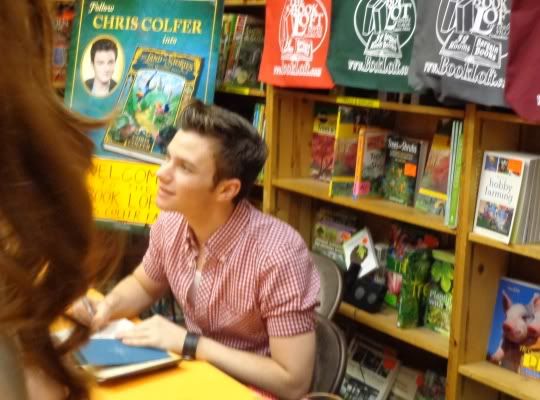 I did pull myself together enough to ask whether or not his movie,
Struck By Lightning
will come to TIFF and he said no. His publicist basically said there was no reason to as the movie already had its premiere at TriBeCa plus a few other festivals and it has already been purchased by a distributor. So there goes my hopes of a Darren/Chris TIFF :(
Cincinnati signing. I really liked this bookstore and we totally scored an awesome parking spot! I didn't ask him anything this time but I did notice how he basically signs the books without even looking and instead will establish eye contact and say, at minimum, something like "thank you for coming".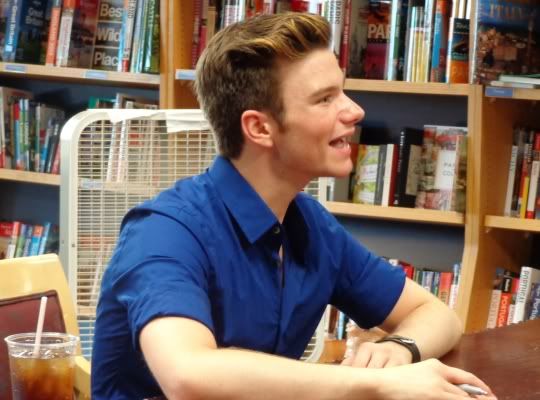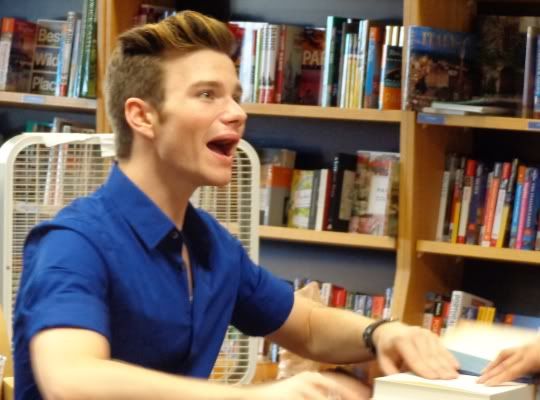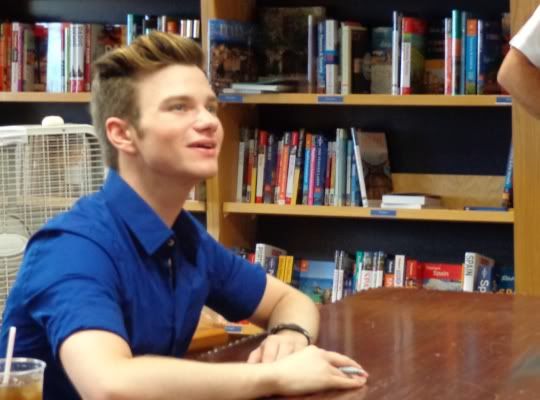 As I was checking in at the airport, the woman in front of me, Connie, totally remembered me as we both flew in on the same flight (there was only 11 people on that flight which was pretty awesome!). So we ended up chatting (she's a sales rep so she could talk lol) for the entire time and throughout the actual flight cause our assigned seats were right beside each other. Anyway, turns out she's a fellow Gleek and had no idea Chris was in the area that weekend. She didn't even know he released a book. Her 5 year old daughter loves Chris too so I offered her one of my signed copies.
For my f-list first, Fan has an extra signed copy so if anyone is interested, let me (or Fan) know!
So wrap up. Had an awesome time. Met Chris and did not burst into tears like I saw so many girls do. So great to see Fan again as it's been too long. Can't believe I actually met someone I knew at one of the signings and I made an adorable 5 year old girl happy. A good weekend was had. And now I can't believe I have to go work, ugh.
First off, I would just like to express my sincerest thanks to
Current Mood:

cheerful
exiled
recovering at the parents' house since then which meant computer time was spotty (I find it amusing that my dad used to lecture us about being on the computer too much and now that he's retired, he probably spends just as long on the internet as we did).
I took pictures, let's have a look :) This was me a few days after the surgery. I was told to keep the gauze on for about a week. I took it off after 5 days cause it was driving me nuts.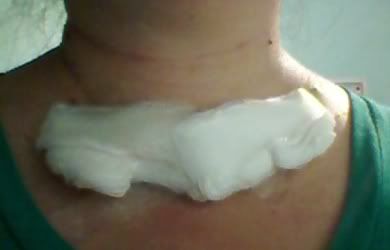 And this is what it basically looks now. I need to wait til the strips fall off naturally but damn, they're like a scab that I can't keep poking at *sits on hands*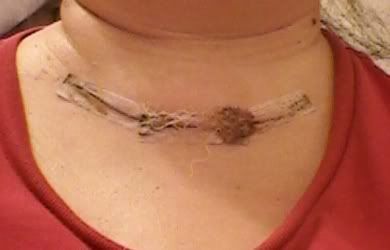 While I was laid up in the hospital waiting to be released, I missed a Chris Colfer sex riot on tumblr :( Mr Colfer recently did a beautiful photoshoot.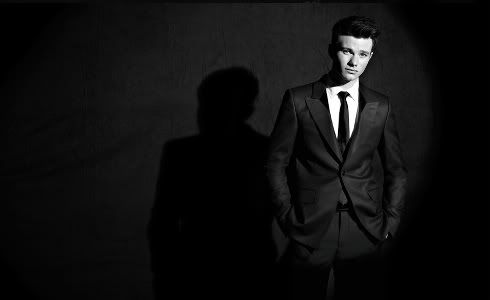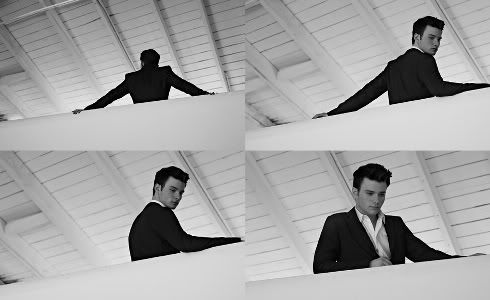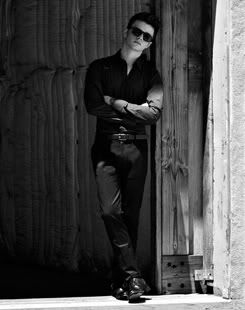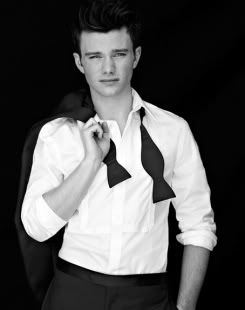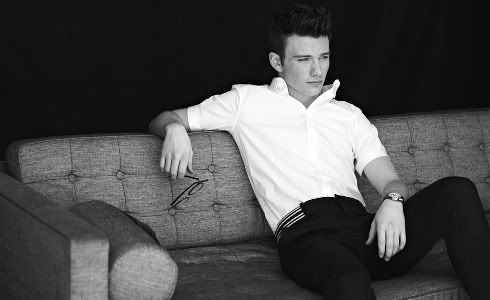 I also had lofty goals of doing lots of reading but that didn't happen. Did catch up on my fanfiction reading though (those should totally count towards my Goodreads goal!) and, thanks to tumblr, I got sucked into
Teen Wolf
and mainlined all the episodes over 3 days. The show is pretty cheesy. The fight scenes are bad. The main couple angst (he's a werewolf! she's from a family of werewolf hunters! oh noes!!) gets boring. And the make-up. I'm pretty sure there is just no way to make a werewolf look cool without going 100% CGI. BUT the show is complete eye-candy, strangely addictive and it has Stiles. Stiles is awesome and everyone's favourite.
The cast at Comic Con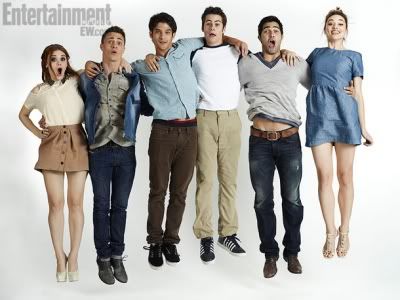 Now that I'm caught up with
Teen Wolf
(except for the last 2 eps cause I can't d/l them here), I'm starting to watch
The Legend of Korra
. Yay for more Avatar!!
OK, have rambled enough. Will be returning to my condo this weekend and life shall resume as normal :)
Sooooooo long time no update. What's been happening with me? Well, the big thing was last week, I had my right thyroid taken out. Everything went fine although apparently, according to the nurses I overheard, I oozed the most of the 3 patients who had thyroid surgery that day. Go me LOL I've been
Current Mood:

good
faninohio
♥ Chris Colfer book signing(s) ♥ Sightseeing - have never been to Columbus and only driven through Cincy ♥ Hanging out with
faninohio
♥
~~ I have a new travel points Visa as my main cc which means cancelling my old main cc, my Sony MC. In order to use up my Sony points, I decided to get a new camera cause I can get one with a higher zoom in a slimmer model. Found one I liked on-line but couldn't remember my exact balance of points but I figured, if anything, I would be under and have to pay the difference. Going through the check-out process, I discover my point balance was almost dead-on, under by only $0.69!!!! *self high-five*
Meet my cute new camera.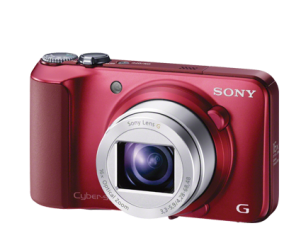 It's got a 16x zoom (my camera now has 10x) and it's red!
~~ Found this cute twitpic of Chord, Darren & Rico backstage at the MMVAs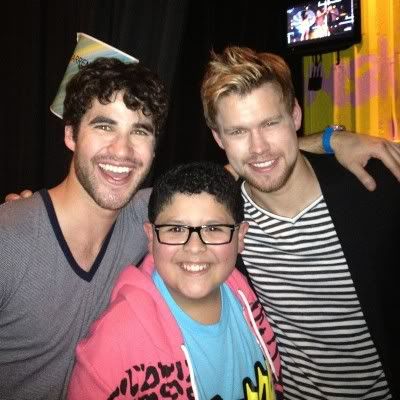 ~~ Did you know
Star Trek: The Next Generation
had their first cast reunion recently at the Calgary Comic Con? I didn't! And a brilliant fan recorded & uploaded the whole panel to YouTube. This is the beauty of the internet. I'm off to watch it, hope everyone's Monday was good (well, as good as Mondays can be) :D
~~ I booked my flight to Cincinatti!!! Hanging out with
Current Mood:

calm
openmydoors
. Joel was very funny and very handsome. We were pretty far back so no decent pictures. The first half, he talked a lot about celebrities and meeting the Kardashians. The second half was about his family, his son, who sounds like an awesome little dude.
... it is now my mission to get
openmydoors
to a concert! Name a band/singer and we will go!! :)
... went to the free outdoor concert of Loreena McKennitt with
jenab
which was fabulous. Beautiful night and beautiful music.
The Mummer's Dance
is probably her most popular song, and the only song I knew, but she didn't perform it :(
I watched this video after the concert and it's the same violinist!
... can't stop watching the adorable
Shibu Inu puppy cam
... so Chris Colfer is heading to Ohio as part of his book tour which meant I immediately e-mailed
faninohio
and invited myself over :)
... Darren Criss & Chord Overstreet are in town for the MMVAs tomorrow. I flailed when I found out so now I am relatively calm but OMG I'M GOING TO SEE DARREN CRISS TOMORROW IN THE FLESH OHMYGOD OHMYGOD OHMYGOD. Will be bringing my "How to Succeed" playbill and hopefully it'll prove a good luck charm like with DanRad. So you know where I will be tomorrow afternoon -- melting in the sun on John Street surrounded by Beliebers, all by my lonesome cause
someone
has to work. Text/email/tumblr me to keep me company as I will most likely be racking up my phone bill using data to pass the time.
... Pitch Perfect. I am so watching this movie.
... Magic Mike. Another movie I want to see but for completely different reasons :)
eta... watching
The Glee Project
and after the first ep where they introduce the 14 finalists, my faves were Maxfield, Dani & Abraham. Guess who were the first 2 cut? Maxfield and Dani!! C'mon Ryan Murphy! OK, I kinda understand Max cause he was a total newbie but he didn't deserve to be cut first. But Dani? I thought she would've made it to the finals! So go Abraham!! We need more Asian flavour :)
... saw Joel McHale at Casino Rama with the awesome
Current Mood:

lethargic
Toronto Irish Film Festival
is this weekend and their closing film is
Parked
starring
Miles O'Brien
Colm Meaney and
Merlin
Colin Morgan. The film is playing at the TIFF Lightbox this Saturday @ 8pm. I'm planning on going so if anyone wants to join me...?
Speaking of film fests, Chris Colfer's
Struck By Lightning
has been added to the Tribeca Film Fest which is just so awesome!! I'm hoping this a good sign that SBL will come to TIFF. Did anyone watch the LA reading of "8"? I thought it was really well done. Everyone was really good but I couldn't help but be moved by Chris' performance. And seeing Chris doing a scene with Clooney & Bacon just gave me all kinds of proud mama feelings.
In other news, I have 2 long weekends coming up. One is the Good Friday long weekend, the other is due to Passover. I would like to go somewhere but I'm not sure where.
The
Current Mood:

working


* I like Sebastian/Grant. He needs to stay around (but no hooking up with Blaine!)

* Trailer for Chris' movie, Struck By Lightning has been released!



This looks a lot better than I expected!

* No Glee tour this year :( Not surprised though and the cast deserves a break. Chris would probably be busy doing a book tour & promoting SBL. There's a chance Darren will return to Broadway (rumours already abound) and, if not, there's always StarKid stuff or maybe he'll do his own mini-tour?

* I'm on tumblr now (bellefontaine152 if anyone is interested) and even in my teeny tiny corner, the hysteria over there is overwhelming. I'm just there for the pretty pretty pictures and gifs.
* The songs for the 'winter finale' of Glee have been released and OMG I've become obsessed with "Cough Syrup". A 7 weeks hiatus is just cruel, Fox. CRUEL.
Current Mood:

sleepy