Entries by tag:
(
nick carter
Collapse
)
THIS WEEKEND: FanExpo. I'm so tired. I think I'm going to miss today cause I need a day of rest LOL If I can barely handle FanExpo, how would I survive ComicCon?
(
pictures
Collapse
)
IN-BETWEEN: I discovered this web series called
Husbands
. It's written by Brad "Cheeks" Bell (an ex of Adam Lambert, I believe?) and Jane Espenson of Buffy & Caprica fame. The second season just started & I clicked the link on a whim. The first season was 11 short episodes, a few minutes each. The second season will be 3 episodes of about 8 minutes.
The series is about a recently out baseball player, Brady, who gets drunk married in Vegas to flamboyant actor, Cheeks and what happens. It's actually amazing how much they could fit in such a short time frame. And lots of cameos!!
Here's the first episode



And the link for the rest: GoCheeksGo youtube channel
LAST WEEKEND: CNE (Canadian National Exhibition) with Rina & Shirley. We ate Korean tacos & Rina had her first beaver tail (next time, deep fried mars bars!). Watched the ice skating show with Virtue & Moir. I was finally introduced to the cuteness that is the SuperDogs. Can't believe I've been going to the CNE since I was child and never saw the SuperDogs. Ended the day with a Nick Carter concert.
Current Mood:

tired
Don't Turn Out the Lights
~*~

This made me LOL in RL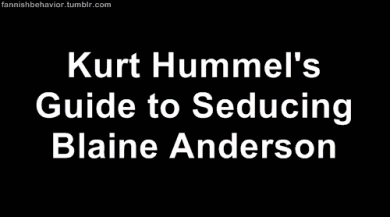 ~*~
Jared is still one gorgeous mofo.
Shopping in Rome (there for a SPN con)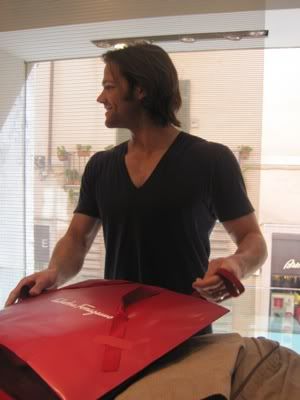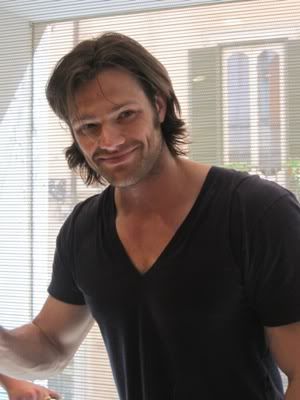 (

more pics of Jared trying on clothesCollapse

)



~*~
Busy weekend coming up. Spent morning cleaning condo as we're having, as my friend likes to call it, a LGD (Laurier Gal Day ie uni reunion). This time it's at my place so cleaning was a must! Going for mani/pedis and then dinner. Tomorrow, visit my cousin & figure out why the government keeps re-assessing his payroll and then dinner with the family for my grandma's birthday. Hopefully, I'll be able to squeeze in doing my own tax return some time cause the faster I get my refund, the better!
Happy weekend everyone =)
NKOTBSB has released a new single! I didn't even know they were going to do one. Pretty much have not stopped listening to it for the last few days.
Current Mood:

busy


*BOUNCE BOUNCE BOUNCE*



My inner teenager has died and gone to heaven (let's ignore the fact that during BSB's height, I was in my twenties).
YOU GUYS. I WAS LITERALLY JUMPING UP & DOWN IN SQUEE WHEN I WATCHED THIS IDEK. I MAY HAVE PERMANENTLY REGRESSED BACK TO A TEENAGER BUT WITH MY THIRTY-SOMETHING INCOME CAUSE I'M GOING TO BOTH TORONTO SHOWS. THAT'S RIGHT -- BOTH! (but I was an adult & just purchased regular tickets, no VIP packages this time).
Current Mood:

bouncy
Glee
Chord. I like Sam. And his abs.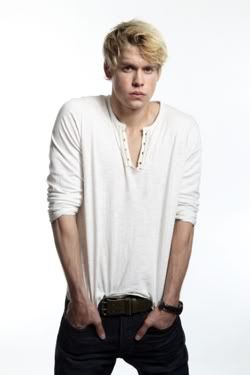 Cory looking fine in a suit.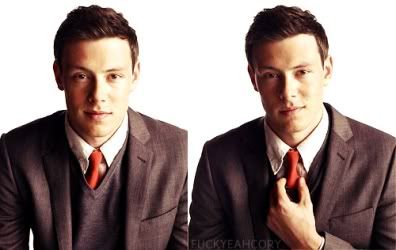 Chris on the Out100. I love this picture.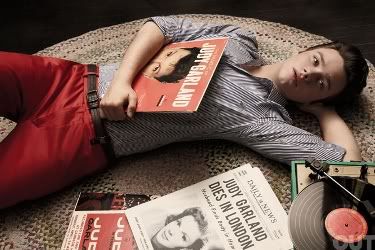 This pic (& website) made me squee so hard. Summer 2011, you know where my money will be going =)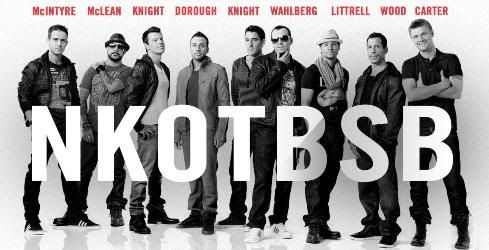 ETA: video for TVGuide's Hot List with the
Glee
cast cover shoot + a bunch of other shows. Jared + Jensen are included but boo, they just used an existing picture. Love how Matt Bomer is simply "Just Plain HOT". You speak the truth, TVGuide.
Some new pics from the boys of
Current Mood:

excited
The show was yesterday and it was very loud and the weather was very hot & humid. I was not impressed with the VIP. The VIP allowed us in for the soundtrack & a q&a session. The higher VIP levels also received autographs & photos with the boys. Soundcheck consisted of 2 songs. TWO. WTF? The q&a was 4 questions - 1 for each of the boys. All that waiting in line (~2.5 hours!) for 20mins? FAIL.
During the soundcheck, a girl recognized me from high school. She looked vaguely familiar but I don't remember her and her name didn't ring a bell for me either. This is the 2nd time this has happened to me and I always feel so shitty afterwards.
Something else I noticed: Nick, during soundcheck, was just like any other guy. But Nick during the actual show? HOOOOOOTTTTTTTT. Was it the clothes? The dancing? This didn't happen with the other 3 guys. IDEK. I just know I took like a bazillion pictures of the guy LOL
(
i'll be the one to love you more than that with all i have to give so let me show you the shape of my heart & quit playing games cause i want it that way as long as you love me
Collapse
)
Last week, on a whim, I checked Craigslist for any BSB tickets for their upcoming show. A few e-mails later, voila! Bronze VIP + 12th row ticket was miiiiiiiine.
Current Mood:

drained
I received my photo op ticket for JPad at the Chicago con. OMG, this is actually happening. Reading the info, I found it amusing how it stated that the celebrity "will be sitting down". Is this to save Jared's back from bending down all the time? lol 15 more days!! eeeeeeeeeeeeeee!!!!
Is the Gyllenspoon reality or just friends or maybe a publicity stunt?
As I've already seen this week's ep of
Pushing Daisies
(we Canucks get it 1 day earlier), I'm now
finally
going to watch one of the Gaspard movies I have on my harddrive.
Still no torrent for
Dante's Cove
. =(
I am listening to the new BSB CD right now!!! I will buy the CD when it gets officially released on the 30th but I just couldn't resist.
Current Mood:

happy
New promo pic:
4 guys but 5 pairs of shoes. From what I understand, both parties have left the door open for Kevin's return so I guess that's what this picture symbolizes but those empty shoes look creepy to me.
Hmmmm, what else? Saw
Hairspray
last week. Loved it, loved it, loved it. Who knew James
Marsters
Marsden (lol, I guess I had Spike on the brain)could sing? I certainly didn't. The only thing I didn't love was Travolta. He took me out of the movie.
New CD drops October 30. New single to be released at the end of August. I'm just a leeeeeetle bit excited about this, LOL!
Current Mood:

geeky
***
In RL news, I've survived my first week at the new job. The commute is a bitch -- it went from 20mins to 75mins -- but I only have to live with it for a couple of months.
***
Due to a loss of sanity this afternoon, I ended up purchasing 3 CDs from former Idols. Rex Goudie's 2nd CD, Suzi Rawn & Aaron Walpole. There was a sale!! And a discount on top of the sale!! And I hadn't eaten lunch yet so obviously my brain was lacking nutrition and was not functioning normally. That's my story and I'm sticking with it :) I can upload if anyone is curious. I haven't listened to the CDs myself, yet.
***
My goal for the new year is to refrain from buying books for 1 year and read the books I own. So, inspired by
50bookchallenge
and
15000pages
, I'll be recording my progress on my LJ. I won't do any book reviews cause I suck at reviews. I don't think I'll hit either goals but I'm curious to see how close I'll get. So, my first entry, which is a bit of cheating since I actually started to read it before the new year but it was just a few days --
Eragon
, Christopher Paolini -- 1/50; 497/15,000
PS The movie version wasn't that great.
MuchMusic has started to air this series and I watched the first ep out of curiousity. OMG what a completely f-ed up family. You know it's bad when Nick comes out as the sane one. Aaron is a brat who has this disturbing tendency to date Nick's ex-girlfriends, ewwwwwww. The 3 sisters are completely useless in all senses of the word. The way they view Nick as their personal ATM is disgusting. "He's the one with the millions" whines one of them when Nick refused to pay for something. I don't know much about what happened with their parents, especially the mother, but there are *so* many issues there. The oldest girl comes across as having a drinking problem and gives Britney a run for her money in the white trash category. The more I watch, the more I feel bad for Nick. You can tell he wants to re-connect with his siblings but he doesn't know how to deal with the craziness. He's been forced into the father position -- he's repeatedly told Aaron, "I'm NOT your father, I'm you brother!" I've been reading the TWoP thread and it's hilarious in all its cruel, but well-deserved, snark.
Current Mood:

sleepy