Entries by tag:


** Tina & Amy killed it! The James Cameron/torture joke! The abandoned-Anne Hathaway joke! I especially loved the high five after the Hunger Games/Life of Pi line. My attention wandered quite a bit during the show so I missed a lot of the Tina & Amy in the audience gags like the one with Clooney.

** Don't remember really hating any dresses this year. I still hate mermaid/fishtail dresses in general. And I don't understand what stylists are thinking putting neutral/beige dresses on people who are pale. It completely washes them out and takes me a few seconds to see the actual dress. Katherine McPhee's dress was v sexy but hated the shoes. Didn't like what was going on the cleavage area on Jennifer Lawrence's dress. And Lucy Liu's dress reminded me of curtains but apparently a lot people just loved it! As for Guiliana (?) from e!, holy crap, she looked way too thin.

** Once again, I have never and will never watch any of the shows nominated in the Drama categories.

** Girls is the new Mad Men -- it can win every award available, I still have no interest.

** TSwift's reaction to losing the GG to Adele. Did she really believe she was going to beat Adele? Please. And stay away from Micheal J Fox's son!

** I love Anne Hathaway but her wide-eyed, oh me?! schtick is getting on my nerves. Jodie Foster's speech just rambled so I changed channels halfway through. I don't understand the big controversy over JLaw's "I beat Meryl!" Even if it wasn't a pretty obscure movie reference, it was obviously a joke.
Because I'm totally not in the mood to work, here are my thoughts on last night's GGs
Current Mood:

bored


Anyway, the past month or so in point form:

Life stuff first ~~ had a quiet Christmas & NYEs. Work is starting to get crazy plus I am so behind in doing my cousin's books (which is entirely my own fault). Will be working most of this weekend *boohiss* Second thyroid surgery went fine. The pathology report came back and a tiny batch of cancer was found on the inside side so there was no way the needle biopsy would've picked it up anyway. Some time in March/April, will do a dosage of radioiodine and hopefully, that will be that.

Fandom stuff

~~ Survived the ending of Merlin *sniff* A lot of things happened in the finale that I loved. And the last shot just about killed me with feels.

~~ The Doctor Who Christmas episode was awesome. So totally in love with Clara Oswain Oswald. I was actually really excited about the prospect about have a 18th (?) century companion but that was not to be. The TARDIS desktop change will take some getting used to. Looking forward to the discovering the mystery that is Clara and all the 50th anniversary stuff!

~~ Watched the People's Choice Awards last night. All the fake surprise reaction shots of the winners amused me to no end. Haven't seen the SPN boys in a while -- Jensen was looking good. Something needs to be done about Jared's hair. Not surprised SPN won for Fave Sci-Fi Show (confession: I voted for DW). Not surprised about Chris Colfer winning either (behold the power of Gleeks, Klainers, Kurtsies & the CC Army). Can't believe he mentioned fanfiction LOL I was surprised about Lea Michele winning tho. And how the hell did The Wanted beat out One Direction as Best New Artist? Were the Directioners too distraught/distracted over the Harry/Taylor hookup and forgot about voting? I will never ever ever get the appeal of TSwift, sorry. Another WTF moment was Adam Sandler winning. Worst acceptance speech ever -- just bloody thank the fans & be done with it! -- and how is he still relevant.

~~ Matt Dallas (of KyleXY) has come out via twitter by announcing his engagement to long time boyfriend. Apparently Matt was one of those "not a secret but no one talks about it" like Jim Parsons & Matt Bomer? I had no idea. Anyway, congrats to the v cute couple!

~~ Les Miz, the movie musical. Watched this R. We both agreed that Russell Crowe's voice is not suited for this material. And Hugh. Oh Hugh. He's got a great voice and did a good job but his "Bring Him Home"? HORRIBLE. I was totally prepared to be shedding tears during "Own My Own", "I Dreamed a Dream" and "A Little Fall of Rain". They were all done well but what really got me was "Empty Chairs and Empty Tables". And the girl playing Young Cossette was perfection.

~~ I still haven't seen The Hobbit!! Found a DVD screener copy so hopefully can carve out some time and watch it. It's been many years since I've read The Hobbit & I don't remember much so it'll be like watching with new eyes. I have to say though that making 3 movies is too much. I've read that's there a lot of filler re: the backstory. They should've just done 2 movies.

OMG sorry for the word vomit o_O
Hello LJ people. I know I have become very lazy about posting. Most of fandom has migrated over to tumblr which is sucking up most of my time due to the instant gratification of gifs and fanart. NY resolution: spend more time here :)
Current Mood:

tired
Don't know much about the upcoming movie, Magic Mike, except that it's about male strippers. But with stills like this, who really cares about plot? Matt Bomer UNFFFFFFF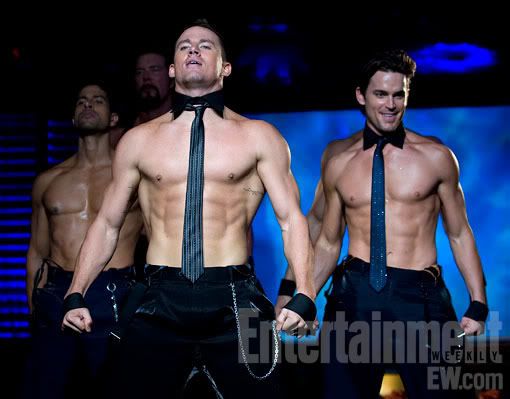 A couple of weeks ago, before his Broadway debut, Darren Criss did an interview & photoshoot with the New York Times.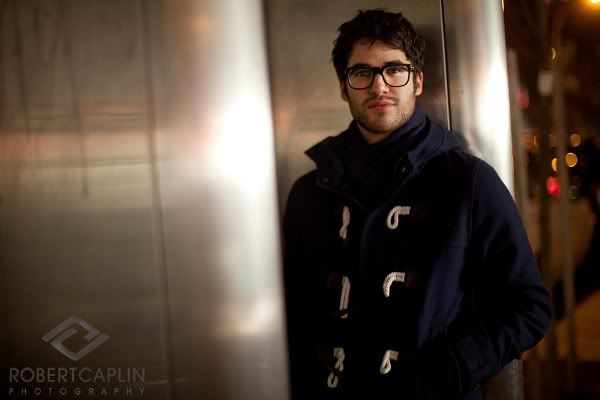 (
more under the cut
Collapse
)
Speaking of Darren, my NYC trip is this weekend! I can't wait. Ended up being perfect timing too as I really need a weekend away from work. Hotel has been booked, looks like I'm close to Rockfeller Centre and 5th Ave. Excellent. Have decided that in order I don't spend too much time shopping, I'm going to visit the Guggenheim. I've never been! And the weather is predicted to be pretty good, ie above freezing, so yay for that.
Watched the Golden Globes red carpet last night. What is with all the mermaid/fish tail dresses? I hate that style so much. The women could barely walk and watching them trying to navigate stairs was amusing. Can't remember much off the top of my head but liked Angelina's dress. Hated Reese Witherspoon & Sarah Michelle Geller's. Thought Tilda Swinton looked awesome (loved that pale blue). Loved Charlize Theron's sparkly headband. She's pulls off that 20s/30s look so well. Her dress was lovely but what is with that bow? Didn't that happen another year, where the dress was ruined by some hideous bow on her shoulder?
Anyway, didn't end up watching much of the GG's cause I got sucked into watching WALL-E. Damn, I love that little robot. But by the time that was done, I was so tired that I didn't watch Sherlock! *gasp* Don't tell me what happens! I read on Moffat's twitter that a 3rd series has already been commissioned, let's just hope it won't take almost 2 years to return.
After some pretty stressful weeks filled with long hours at work and other not fun stuff, nothing quite cheers me up like pretty boys. Especially on this cold (but thank goodness, not as cold as it was this weeknd) Monday morning.
Current Mood:

working




Joel McHale looking HOT with the scruff! I want that puppy omgsofreakingadorable!

And I was reminded of the awesome Glee Emmy opening




I just discovered today that Emily Osmet of Hannah Montana fame is the younger sister of Haley Joel Osmet. I had no idea! Huh.

Had my first original Coke a couple of days ago in probably years and seriously, I had forgotten what it tasted like. SO GOOD. But it's back to Coke Zero.
Cute video about announcing the Emmy nominations
Current Mood:

bored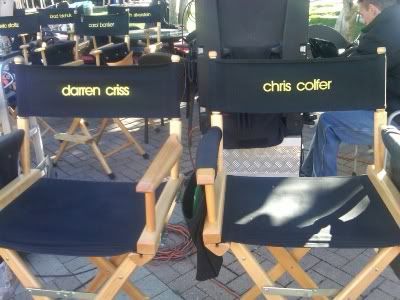 CHAIRS. A picture of freaking chairs is making me go all ~*~
sigh
draws sparkly hearts and throws glitter~*~ THERE IS CLEARLY SOMETHING WRONG WITH ME OKAY.
(
songs from Glee's Superbowl ep, cut because better safe than sorry
Collapse
)
WHAT ELSE WHAT ELSE oh yeah, who watched the SAG awards? Booooooring. Alec Baldwin for the 5th time? Betty White, seriously? I love Betty White but c'mon. Boardwalk Empire is the new Mad Men -- no matter how many awards it wins, I still have no interest in watching this show. Has Claire Danes won all the possible awards for 'Temple Grandin' cause my gosh, I'm getting sick of her. YAY for Colin Firth/The King's Speech :)
This picture made me smile
Current Mood:

thirsty
kurt_blaine
reveling in the squee, reading fic and laughing at the fact a 1 second appearance in the Super Bowl promo generated
pages
of comments.
Really, not much is happening over here in my little corner. Work is busy busy.
Thanks to the hiatus and certain shows coming back early, I happened to catch the S2 premiere of Canadian show,
18 to Life
(The CW aired S1 over the summer so that's pretty awesome). I loved it! It's a half hour comedy about 18 year olds Tom and Jesse -- they're neighbours, they're in love and, much to the shock of their parents, decided to get married. I've already mainlined S1 so now watching S2 as it airs.
Let's see, other TV news... Watched the
Misfits
pilot -- British drama about a group of teens doing community service, they get hit by lightning and develop superpowers! -- I really enjoyed it, got all the eps but I haven't continued watching cause... I'm making my way through
Primeval
. Halfway through S3. Connor and Becker sure are easy on the eyes :) After powering through the first 2 seasons of
The IT Crowd
, I'm taking a breather. And so happy to have
White Collar
back on my screen.
Finally watched
The Social Network
. Great movie. Had no idea Sean Parker was part of Facebook (and is he really that douchey in RL?)
What's Your State's Shame?
I am highly amused that Utah has the highest number of porn subscriptions LOL
Who's excited for the Oscars?! Cause after seeing this promo, I kinda am!
WARDROBE MALFUNCTION!!!
A couple of memes. Since I failed spectacularly with my 50 book reading challenge back in 08/09, I'm going try again. Now that I'm taking the subway everyday for work, hopefully I'll do it this time.
1)
Slam
, Nick Hornby
2)
The Year of the Flood
, Margaret Atwood
And snagged from
bzzinglikeneon
, I will periodically post my 100 Crushes, in no particular order.
(
100Crushes #001
Collapse
)
I've been practically living over at
Current Mood:

tired


*BOUNCE BOUNCE BOUNCE*



My inner teenager has died and gone to heaven (let's ignore the fact that during BSB's height, I was in my twenties).
YOU GUYS. I WAS LITERALLY JUMPING UP & DOWN IN SQUEE WHEN I WATCHED THIS IDEK. I MAY HAVE PERMANENTLY REGRESSED BACK TO A TEENAGER BUT WITH MY THIRTY-SOMETHING INCOME CAUSE I'M GOING TO BOTH TORONTO SHOWS. THAT'S RIGHT -- BOTH! (but I was an adult & just purchased regular tickets, no VIP packages this time).
Current Mood:

bouncy
It is kinda sad that the public doesn't know/watch Canadian television. Entire casts would show up and nothing from the crowd. A few actors joked about it saying stuff like "you don't even know who I am, do you?" (fan asking for autograph: "you're from
Corner Gas
!") and "I could be signing a completely bogus name and you wouldn't even know". At least they were making fun of the situation.
(
a whole bunch of Canucks under the cut
Collapse
)
According to the crowd, the 2010 Gemini Awards (Canadian television) was all about Cory Montieth :D
Current Mood:

tired
Final Fantasy
brought everyone to the yard LOL I guess it was a good thing I didn't go Saturday as I can't stand extreme crowding.
Walked around a bit, snapped a few photos but spent most of the time helping out at my cousin's booth. Well, more "getting in the way" vs "helping" but I tried! And I helped clean up once the con was over. Every time I see them at Fan Expo, I'm always so impressed. They had a steady stream of customers which was great. Their
Alice in Wonderland
stuff were selling so well with quite a few of those prints sold out. I think I'm going to snag a couple next time I visit them ;)
I really really wanted to see Marsters but unfortch, that was not to be :( But all was not lost as I was able to snap some pictures of Summer Glau, Tahmoh Penikett, Sendhil Ramamurthy and William Shatner.
(
a Terminator, a Lieutanent, a Hero and the Captain, plus bonus!Impala
Collapse
)
***
Missed the Emmy opening by seconds! :( Hopefully will be able to catch via timeshifting. If that doesn't work, there's always YouTube.
I am liking this format of splitting the program into 4 major sections -- I watched Comedy (thank you for putting that first) and then switched the channel LOL
Spent the afternoon at Fan Expo and wow, am I tired. My original plan was to go Saturday but my bro & SIL made a surprise visit so we spent the day walking through Live Green Fest, Busker Fest & TaiwanFest. It was a day of fests LOL. I was a little pissed that I couldn't make it but my cousin, who has a booth there, told me that Saturday was packed to the rafters. I guess the combination of James Marsters, Stan Lee and a really popular Japanese artist -- don't know his name, sorry! -- for
Current Mood:

exhausted
All About Steve.



I <3 Sandra. Hmmmm, I think I'm going to watch The Blind Side while I wait for the Oscars.
Sandra Bullock accepting her Worst Actress Razzie for
Current Mood:

mellow