Entries by tag:
It is kinda sad that the public doesn't know/watch Canadian television. Entire casts would show up and nothing from the crowd. A few actors joked about it saying stuff like "you don't even know who I am, do you?" (fan asking for autograph: "you're from
Corner Gas
!") and "I could be signing a completely bogus name and you wouldn't even know". At least they were making fun of the situation.
(
a whole bunch of Canucks under the cut
Collapse
)
According to the crowd, the 2010 Gemini Awards (Canadian television) was all about Cory Montieth :D
Current Mood:

tired
Anyway, Wednesday night, R and I split duties -- I went to Ryerson; she went to Roy Thomson Hall.
(
the night of 2 Ryans, a serial killer & a missed opportunity
Collapse
)
**
I have spent the last 2 days spending way too much time reading Merlin Big Bang fanfics. Does anyone have any favourites? I've read about 6 of them, gave up on one and while the others were good, they weren't 'I can't stop reading this!' good.
**
I don't follow tennis at all but thought this was v cute
**
OK this has been all over my f-list but it just needs to be re-posted so apologies if you've seen this a million times already.
OK, if I didn't do RPS before, I do now. COLIN HAS A PIECE OF BRADLEY'S HEART OMG THEY WRITE SONGS TOGETHER OMG OMG ♥♥♥♥
Last post for TIFF 2010 (unless a certain Ms Knightley is in town tomorrow). Can't believe we survived another one. Met some new people -- one just happened to be the wife of the head security guy at the Hyatt so score on that!
Current Mood:

calm
Link to video
(which includes shot of shirtless!Scott :D).
(
Some pictures from their photoshoot
Collapse
)
PS thank you, Tessa, for not wearing those skating tights that cover the boots, damn I hate those!
PPS disappointed mood due to eating breakfast food that turned out to be pretty bleh
I received an e-mail - when corporate spam was actually good for something! - this morning announcing that Tessa Virtue & Scott Moir have joined the Roots team. Oh Roots, can they do the Olympic gear again? Not that The Bay is bad, I just think Roots is a better fit. Anyway, Virtue & Moir are just too adorable for words.
Current Mood:

disappointed
Remember Matthew Mitcham? Australian diver who won the gold in the 10m and one of the few out athletes. Matthew won Australia's Sportsman of the Year Award -- who supposedly said in his acceptance speech, "oh my god, I'm a homo and I just won the sports award" -- and posed for the cover of
Current Mood:

cold
Here's a clip of Alex on the Rick Mercer Report. He's so ridiculously cute!!!
My other olympic boyfriend, Adam van Koeverden, didn't medal in the K1 1000 where he was favoured to win and he was all devastated and apologetic. *wants to cuddle him* The Curse of the Flagbearer strikes again. Let's hope he can regroup for the K1 500. Go Adam!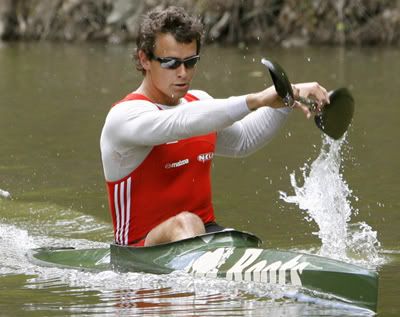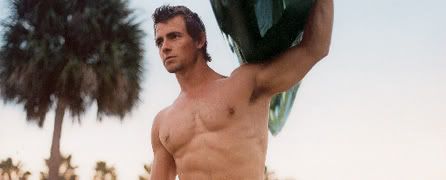 (
obligatory phelps picture
Collapse
)
We are up to 16 medals, yay! Can we (haha I love how I say "we") hit 20? It's gonna be close *crosses fingers*
Current Mood:

bored