Wednesday
Lady Gaga concert! I went with a co-worker who's never been to a big spectacle concert before and has always wanted to see Gaga. This is my 3rd time seeing her in concert (and most likely my last cause ticket prices are ridic). I have to say she's looking much healthier. There were 2 older - at least 60-something - ladies seated beside us and they were dancing and enjoying themselves, loved it! Stage not as elaborate as the previous tours but still lots of costume changes. Have some pictures: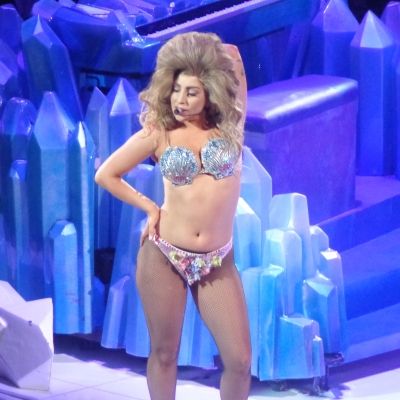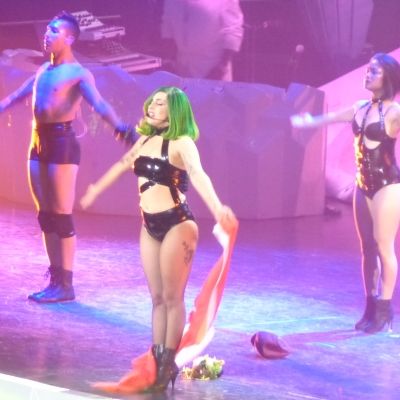 Also took a bunch of video
(
Collapse
)
Friday & Saturday
Flew to Chicago for Chris Colfer's book signings of his 3rd book in
The Land of Stories
series. I met up with fellow Gleeks/Klainers for dinner on Friday night and then the signing -- Lori, I totally shook his hand, soft but cold! -- went out for drinks afterwards. I ended up driving to Heather's (the girl with whom I stayed with) and on the way back, I went right over a pothole which blew out the tire! I didn't even see the pothole, it literally happened just as I was changing lanes and checking over my shoulder. Heather had AAA but it took almost a hour. We killed time reading *really* bad fanfic and glaring at police/security as they drove by THREE times without stopping!
I did the 2nd signing on my own as Heather went to Dashcon (which turned out to be a clusterfuck, boooo). Actually talked to him a bit this time, told him I flew in from Toronto (he said he's trying to get up to Canada but I'll believe it when I see) and both him & Alla (his PR) asked if I was at the signing the day before. Most fans freak out when they're recognized; I felt creepy lol. Anyway, here are my extremely crappy pics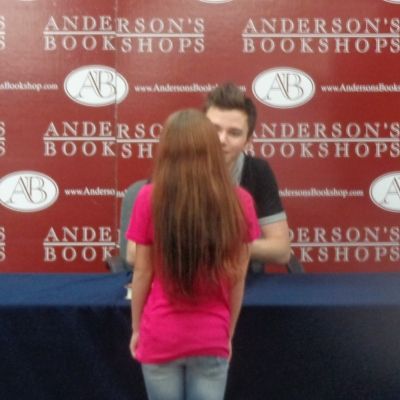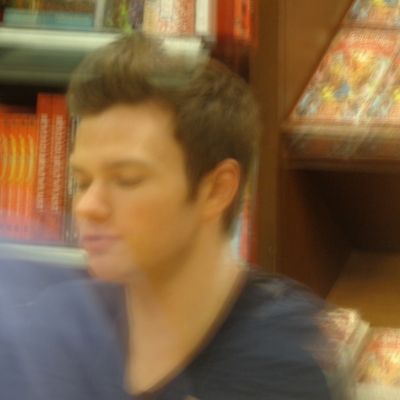 Went directly to the airport from the signing. Knew I was early but was informed upon check-in that my flight was delayed. For 3 hours. I ended up spending almost 6 hours in O'Hare. Lovely.
Sunday
Queen+Adam Lambert concert with a couple fellow Klainers, Ali & Sam. Had a light dinner and then walked down to the ACC. I must confess, it wasn't my favourite concert. I only recognized about half of the Queen songs. Adam sounded AMAZING but I expected a lot more, I dunno, energy(?) from him. And, I'm sorry, but 5 minute long guitar solos are just not my thing. I can appreciate the talent but after a couple of minutes, it just starts to sound like noise to me. I really liked how they incorporated video of Freddie throughout the show. Ali & Sam really enjoyed themselves so I'm glad about that.
Here are a couple of pics and a bunch of videos: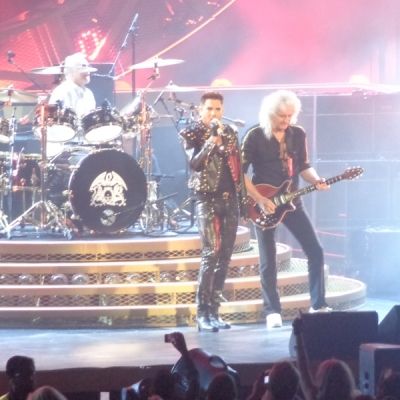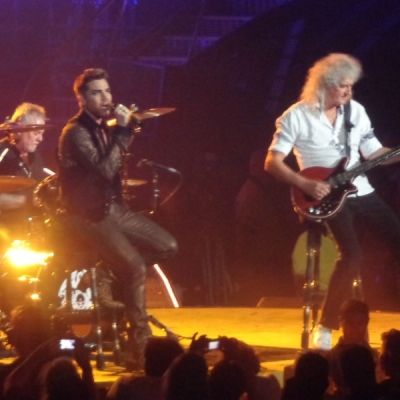 (
Collapse
)
3 days later and I'm still trying to catch up on sleep :) I have no plans for the next 2 weeks and I look forward to doing absolutely nothing.