Frozen over the performance of "Bet On It" from HSM2. IT MATCHES UP ALMOST FLAWLESSLY.

Best thing I've seen all day.



This is truly perfection of some sort. Someone had the genius idea of overlaying "Let It Go" from
Current Mood:

impressed
Inspired by
(I saw it one time on LJ spotlight). I thought it would fun to make one of my own, post it and bump it up once a year. Figure I would post it today cause it'll be easy to remember next year. And I'm gonna give myself a time limit -- 40 years old which gives me 7 years. Won't be able to do everything (don't have that much money or vacation time!) but let's see how I do. Wonder if I'll even be on LJ in 7 years.
* originally posted Feb 20, 2007
Well holy crap. Still around 7 years later albeit not as much. Which is a new year resolution I definitely will try to keep! So, it's my 40th year and haha doesn't look like I've accomplished a lot on the list. Oh well. Turning this into my bucket list.
(
bucket list
Collapse
)
Current Mood:

thoughtful
I'm sad about the trees :( They looked so lovely in the summer.
It wasn't that bad downtown - well, transit is all screwed up, let's hope it clears by tomorrow morning - but my dad sent me some pictures he took outside the house. Good news was that they didn't lose power. Never seen in that bad in the 20+ years we've lived there.
shhhhh pretend it's still Hallowe'en and I actually posted these in a timely manner
. Update on the ongoing saga of How Cute is My Niece. She greeted trick-or-treaters at the door and actually got some candy for herself!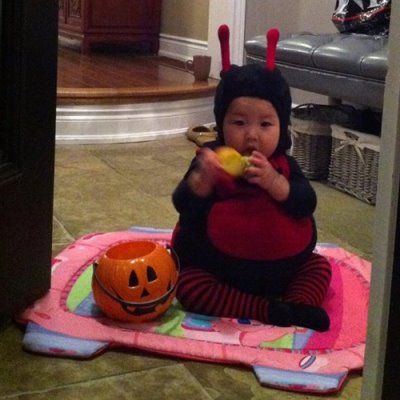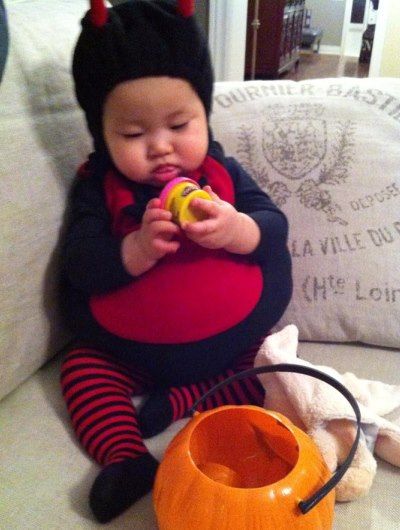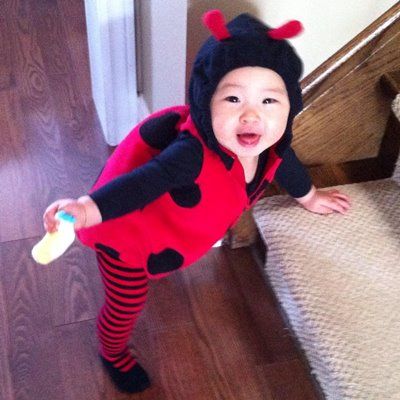 And here's a bonus pre-Hallowe'en costume pic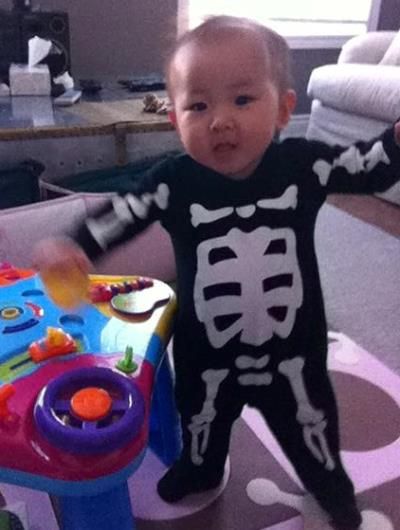 Yep, she's at the Pulling-Herself-Up-to-Stand stage and in the process of learning how to climb stairs which is freaking out my SIL a bit. She hasn't learned depth perception yet and has literally attempted to crawl over the edge of something (ie a bed) headfirst without a care in the world. Breaking news: looks like Juju will have a baby sister/brother in about 8 months :)
Recently spent 4 days in NYC where I saw 5 shows.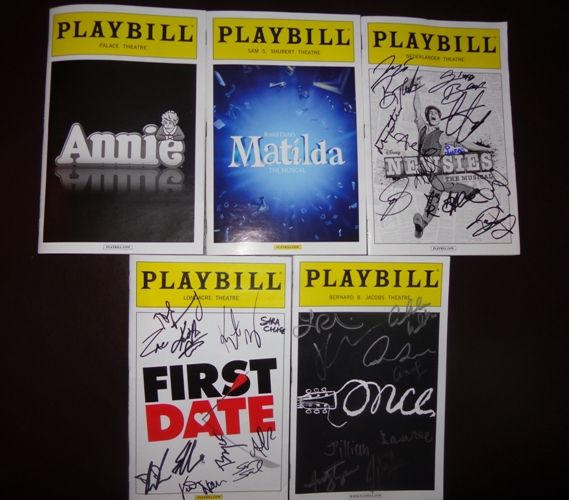 Annie
The show is closing soon so I'm glad I got a chance to see it. I lovelovelove the movie, that's the Annie that I know, and of course the stage production will be different but it still felt like it was missing something. I feel bad criticizing child actors but the Annie we saw was not that great. Her singing was fine but her diction! She would chop up her sentences with pauses in weird places. It was super distracting.
Matilda
Opposite situation of
Annie
. The kids in the show were so good! They were doing full-on choreographed numbers. Matilda herself was awesome. But the show is, obviously, geared towards a younger audience so the overall story wasn't as appealing to me.
Newsies
I've already seen this show but my friend wanted to go and who I am to say 'no'? :) We got better seats this time so I was able to enjoy the dancing up close. The dancing is really the big draw of this show. Did the stage door after and the whole cast came out to sign.
First Date
This was one of my Must See shows (1) because it stars one Zachary Levi and (2) it's closing in January. I absolutely loved it! The show is 100 minutes with no intermission and takes place over the course of a blind date. So so funny. It's that time of year for Broadway Cares where audiences are asked to donate and most shows offer special items for sale. I purchased the signed Playbill. They also offered a photo op with Zac and Krysta Rodriguez for $100. I was not prepared for a surprise photo op so I passed on it. And, of course, I now regret it :(
Once
I'm actually going to see this show next month in Toronto but when I found out that Arthur Darvill (Rory,
Doctor Who
) was doing the play in NYC I had to see it of course! I already adored the movie and the music so I knew I was going to love it and I did. It's not your traditional musical; it's a love story between 2 people who bond over their love of music. If you do get a chance to see the show, get there early for the pre-show. You may even get to go on stage with the cast. Again, my signed Playbill was part of Broadway Cares. Apparently Arthur doesn't do stage door :( and, it needs to be said, holy crap is Arthur is handsome in real life and a great singer damn.
Hello, hello. Finally getting off my lazy ass and posting stuff!
Current Mood:

accomplished




They replaced the picture in the choir room with Finn's. Kurt wearing the letterman jacket. The drumsticks. I'm already crying :*(

In other news, the first 2 episodes were quite good. I like Demi/Dani. She can definitely stay. And I'm looking forward to Adam Lambert.
It's going to hurt.
Current Mood:

sad
Italy. So much history. Saw a lot of ruins, cathedrals, fountains and art; ate a lot of pasta and gelato; did some shopping. I still don't understand how Italian women can walk in stilettos over cobblestone without breaking an ankle.
(
pictures under the cut
Collapse
)
This whole trip started with a dinner with Aubrey, a fellow Klainer that I met during TIFF. Aubrey's a teacher and I knew that she was planning a big European vacation over the summer. So we were talking about her plans and at the end of the dinner, she invited me to join her. Obviously, I couldn't do the whole trip with her but the Italy portion, the first part of her trip, was perfect. The best part, for me, was that she already planned the whole thing so all I had to do was tag along and pay my way. I liked that :) The 'bad' part was, as a teacher, the trip had to happen during high season so holy crap was that plane ticket expensive! And the weather. It was freaking hot. We started in the south (Rome) and traveled north, the idea was that the weather will cool. Nope. Pretty sure it was getting hotter. But we were lucky re rain. It did rain a few times but it all happened at night when we were already back at the hotel. The one time it rained during the day, it was when we were on the train from Florence to Milan.
Current Mood:

tired
Glee
has already started promotion for S5 (a reporter was even teasing a Finchel/Monchele interview yesterday). My heart goes out to his family, the cast and crew, especially Lea. I was never a big Finchel shipper but damn, Monchele was adorable. I had the pleasure of seeing Cory a couple of times on the red carpet and he was always nice and friendly to the fans. Rest in peace, Frankenteen ♥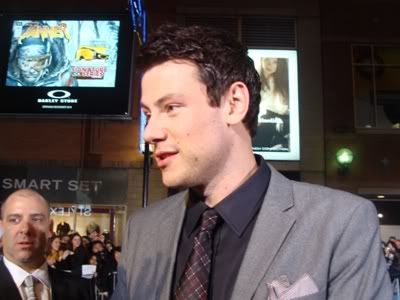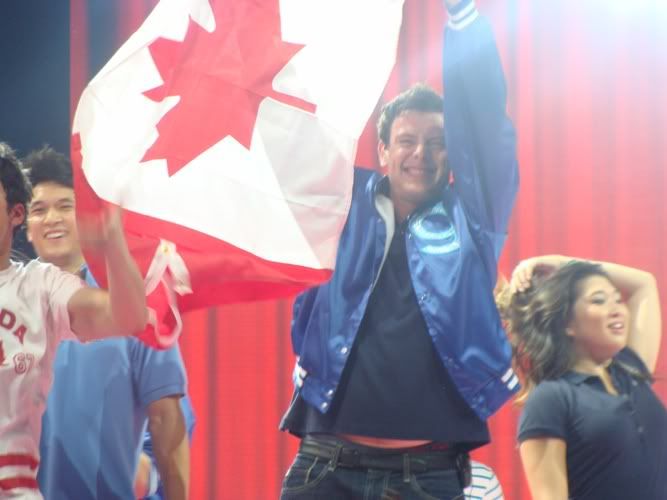 I woke up early this morning to the shocking and devastating news that Cory Monteith has died in Vancouver. No cause of death has been released but everyone is assuming it's an OD. The cast of
Current Mood:

sad
The Tempest
, will be filmed and is set for a March 2014 release.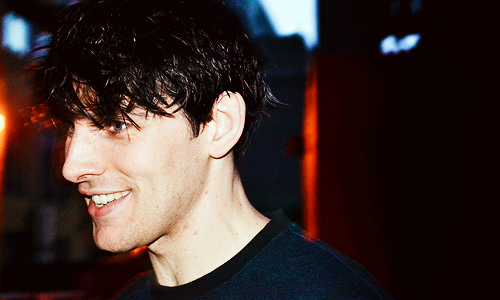 source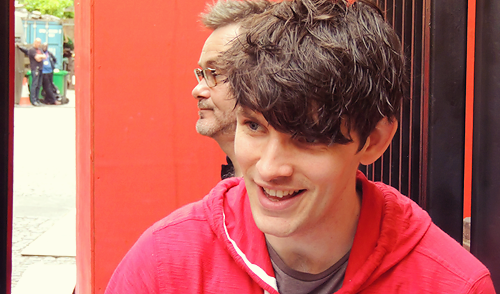 source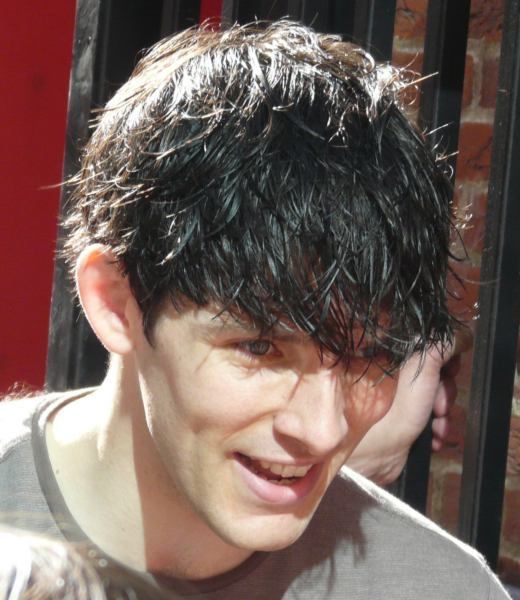 source
Meanwhile, Bradley, Rupert, Eoin and Tom (aka King Arthur and his Knights) were in Australia for Supanova. Standard con fare yada yada yada and then this happened...
I've never understood the whole Harlem Shake craze but I did enjoy watching Bradley and the boys shake LOL
Pictures of Colin Morgan, freshly showered with his hair still wet, signing autographs at the stage door keep showing up on my tumblr dash and it HURTS MY SOUL and makes me want to fly to London RIGHT NOW. I could've squeezed in a day trip to London on the tail end of my Italy trip but alas, the shows for that time were sold out :( At least we know the play,
Current Mood:

jealous
I'll just let the video speak for itself
Current Mood:

amused
theirs. I started watching during Ten's run but as much as I loved David Tennant and the 10th Doctor, I never really considered him 'mine'. Maybe cause I started partway through. Unpopular opinion but Rose annoyed me so much and I hated how she was constant cloud throughout Ten's run.

I was there for the beginning of Eleven. I loved the relationship between Amy/Doctor and Amy/Rory and Rory/Doctor. I loved how Amy and Rory chose having "a normal life" over travelling with the Doctor. Loved how the identity of River Song was revealed. Loved Souffle Girl. Especially loved Eleven's (and Matt's) rapport with children. Most of my favourite episodes are from this era.

Matt Smith made a thank you video while filming a movie in Detroit (he's so close ahhhhh!) (hence the shaved off hair)





I'm going to miss the Raggedy Doctor who is, most definitely, a madman with a box.

Matt Smith has announced that he will be leaving Doctor Who at the end of this year. I am so sad :( I had a feeling he was going to leave soon but I was hoping for one more year. Most Whovians have a Doctor they considered
Current Mood:

contemplative