The past couple of weeks, for some reason, just wasn't in the mood to post. Guess I was in a mini-funk as all my big fun-stuff is over with. The weather is cooling here and autumn has arrived. I love autumn but the decreasing sunlight was probably a factor as well. Anyhoo, let's get on with it.

EyeCon! 48 hours filled with laughter, mocking, squeeing and lots of inappropriateness! I was bummed that I missed the Ghostfacers panel but YouTube pulls through for me once again. AJ and Travis are hilarious and HOT in real life, who knew?! Especially AJ. Jared was his gorgeous ginormous self as per usual. And I finally end up with a decent photo op!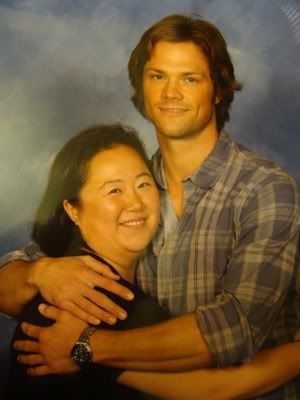 Lots of love to
faninohio,
phetch,
shadow_of_doubt &
soonercharmed. Y'all are bitches & whores but that's why I love you.

Last night,
bauersgirl and I attended the annual Police Games as the Idols were the entertainment for the evening. The performances were scattered throughout the event. The entire Top 10 were there, they did a few group songs, the top 3 had solo performances and the Top 5 did the Beatles' medley. Sometime during the night, I turned into a full-on Drew fangirl, LOL The games itself was pretty fun. There were 3 events -- obstacle course, tug-of-war (did you know there's a strategy to tug-of-war?) and a relay for men & women. There were representatives from Toronto Metropolitan, York Region, Peel Region, Durham Region, City of Barrie, Firefighters, Correctional Services and Military Police. York won the men's relay -- York Region represent!! =)



The reigning Canadian Idol, Theo Tams, in bright yellow LOL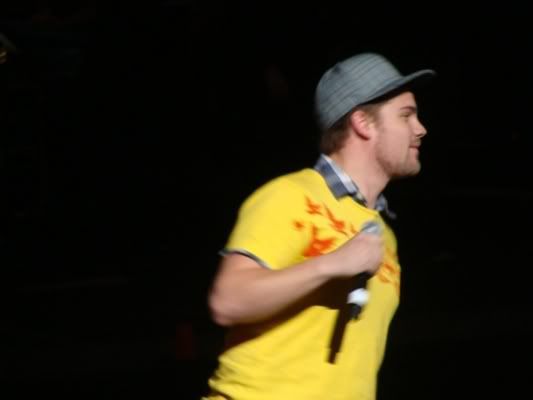 Drew =)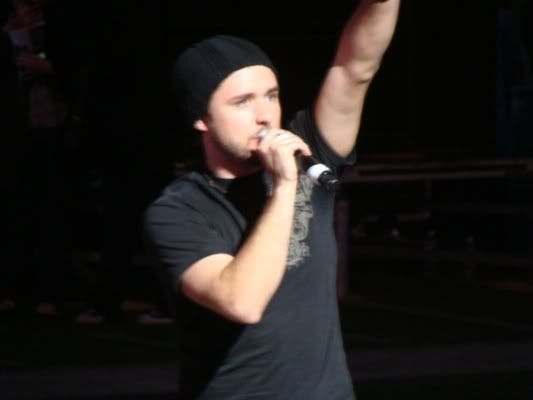 Afterwards, some of the Idols hung around to sign autographs, take pictures. Earl, Sebastian (not a great singer but damn, he's pretty in real life!) & Mookie (who had a constant group of teen girls surrounding him).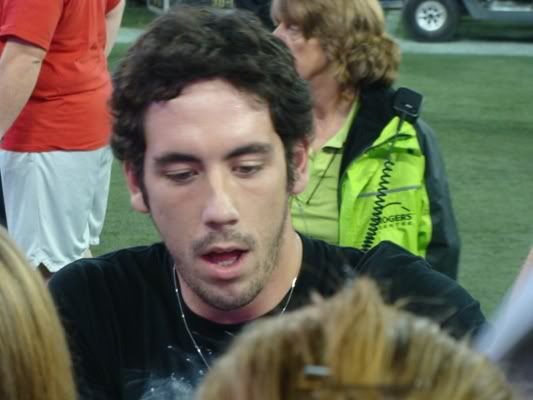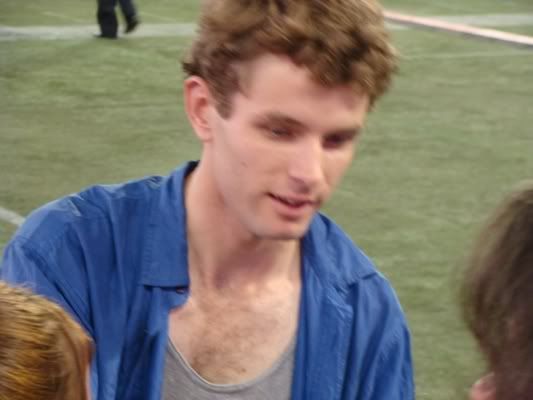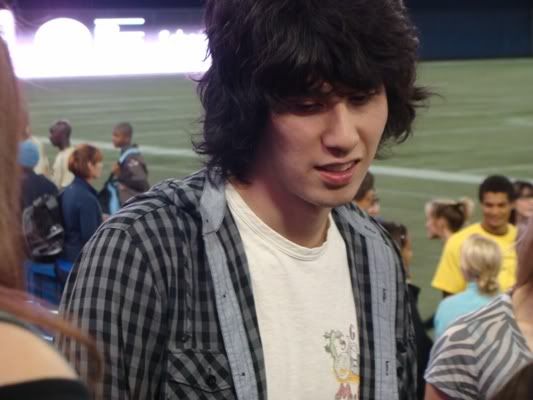 The best part though was Mookie & Earl racing against each other on the obstacle course and I was quick enough to catch it on video once I realized what they were doing. They didn't do the full course as some of the equipment had already taken away. Mookie wins by a hair. BTW, that tire weighs 250 lbs.





After that, we headed out for Nuit Blanche -- the all-night, outdoor, interactive art festival. Only ended up seeing a few of the pieces cause it was just so freaking crowded! I couldn't stand it anymore.

This morning was the Run for the Cure and Kalan was there was to sing the national anthem & to participate. As the starting area is ridiculously close to me, I walked on over to see if I could find my fellow Kalan fans who were participating and I needed to check out his new haircut. The curls are gone, there's some scruff going on, I like it.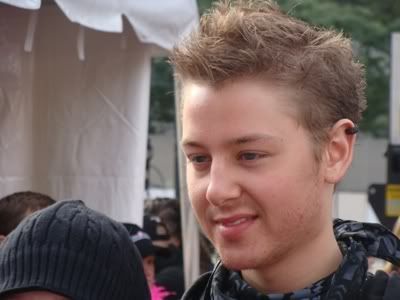 John Barrowman posted pictures of him & Scott with their dogs and OMG how cute are they?!

And, um, I think that's about it from my end. =)