So, continuing with the toilet theme LOL I'm not sure how many of y'all know what a squat toilet is, although you guys could probably figure that out pretty easily. A lot of the public toilets in Japan (and Taiwan) provide both squat and western toilets and they even give us handy signs: a bathroom in the airport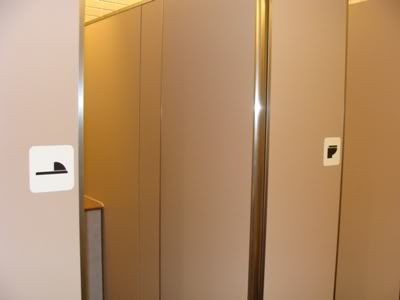 What an actual squat toilet looks like =)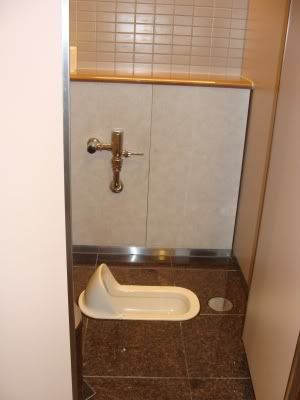 OK, moving on!! This is Tokyo Tower, the tallest structure in Japan and is ranked 10th? 11th? 12th? in the world.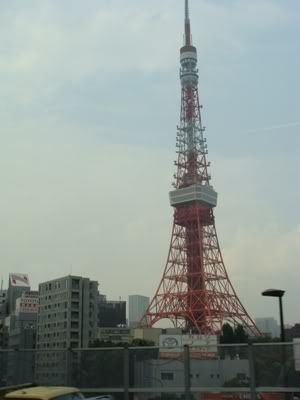 The lights of Tokyo.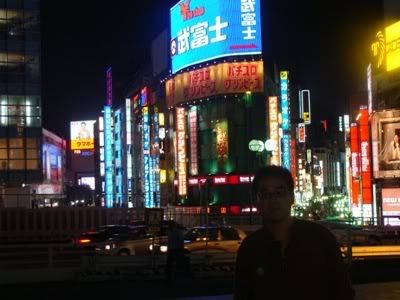 We visited the Imperial Palace and this is a shot of the main gate. The Palace is behind that wall and all those trees and is the official residence of the Japanese royal family. It's only opened to visitors 2 days a year.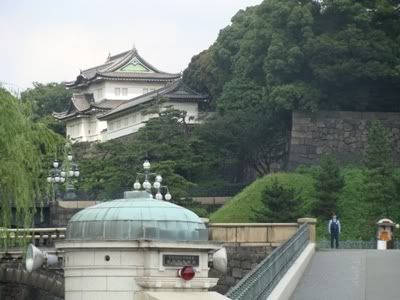 For part of our tour, we left Tokyo and travelled south into the country & mountains. I never knew that Japan was such a hill-y country. Never did get a chance to see Mt Fuji cause it was just too cloudy.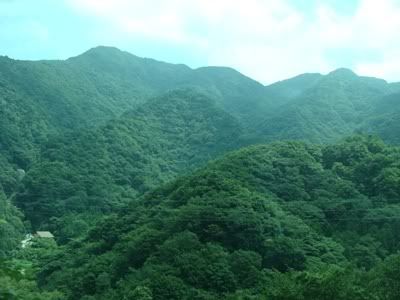 We enjoyed traditional Japanese meals. They use so many dishes to hold everything, the food, the sauces etc. I counted once and we had 16 different plates & bowls on our individual tables. Washing the dishes must be a pain in the ass!
And traditional Japanese sleeping quarters. This is before the bedding was laid out.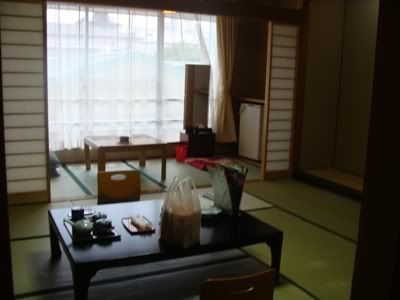 We visited Meiji shrine -- a shinto shrine dedicated to Emperor Meiji and his wife. This is the largest wooden torii (gate) in Japan.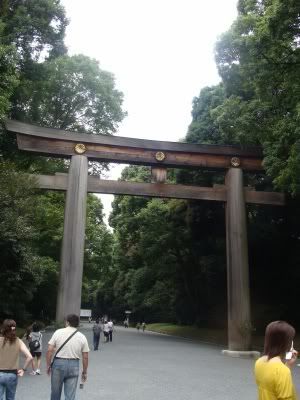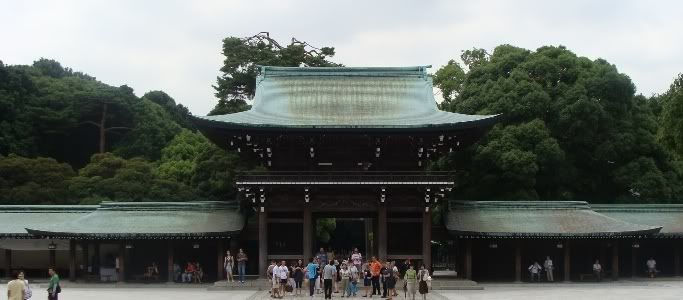 A buddhist site.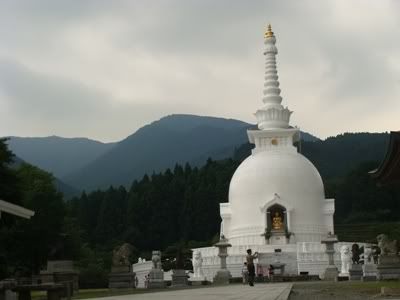 Senso-ji, the oldest buddhist temple in Tokyo. It was interesting comparing the temples between Tokyo and Taipei -- Japanese temples are much more simple in decoration, not as much colour and ornamentation.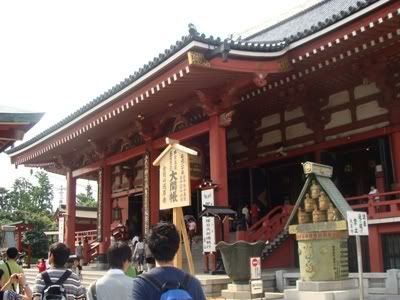 The Kabukiza Theatre is the principle theatre for kabuki style.
Both Tokyo and Taipei have vending machines EVERYWHERE. They are brilliant and we love them for providing cold liquid goodness at a cheap price. I developed a slight addiction to lemon water :)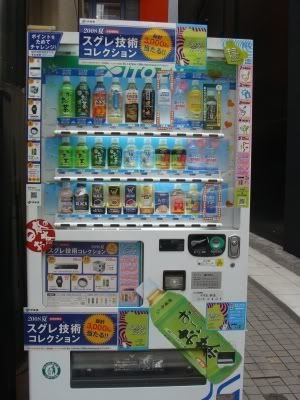 Shibuya ward of Tokyo is known for its youth culture and shopping. It also has one of the busiest intersections in Tokyo.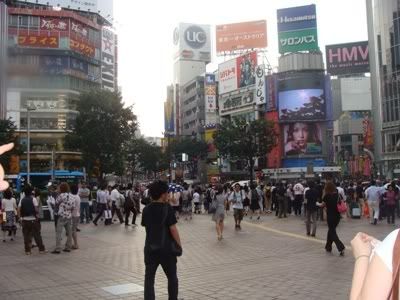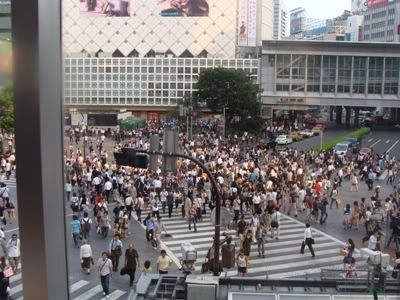 There were quite a few people in traditional dress which I didn't see anywhere else.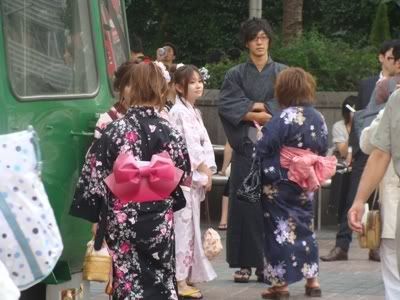 One of the many shopping streets. And can I just say that about 75% of the females wear heels and how they don't want to chop their feet off is a mystery to me. I got freakin' blisters and I was wearing runners!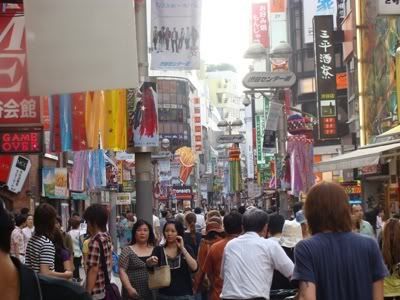 Parking is an issue and of course the Japanese comes up with a solution. They even have ones that go underground.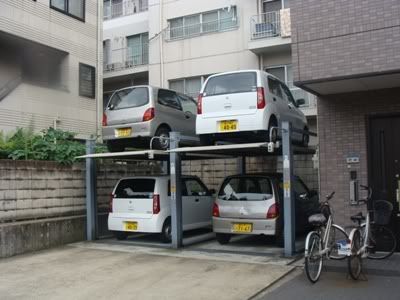 Japan is a country just full of cute stuff, ya know? It is the home of Hello Kitty after all but this may be the cutest of them all -- fire hydrants are located under the sidewalk so this is how they are marked: