Met a couple of fellow LJ'ers,
grasshopper64
and Beckie, and had a fun weekend running around to different panels, discussing TW and DW and the like. Also met the gals from WI & IL --
serefina743
,
emerald_nebula
& friends. There was a bunch of actors but I was mainly there for Gareth David-Lloyd (Ianto Jones of
Torchwood
) and Jason Dohring (Logan of
Veronica Mars
; Joseph of
Moonlight
). I also dropped a chunk of change on photo ops and autographs and it still came out cheaper than CreationCon
the greedy bastards
.
I saw this in the parking lot and knew I was in the right place :)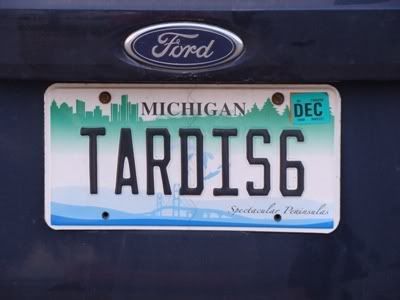 Pictures of Gareth's Q&A Saturday morning where he declared he rolled out of bed 3 minutes prior to the panel (which was at 10am) and still slightly pissed, LOL. Gareth is a great guest cause he's very talkative, he's funny and can just generally go. Swears a lot too but it's all part of the charm that is GDL.
When he first came out, everyone started taking pictures of course so he obliged us with a few poses. This was the only one I was able to get: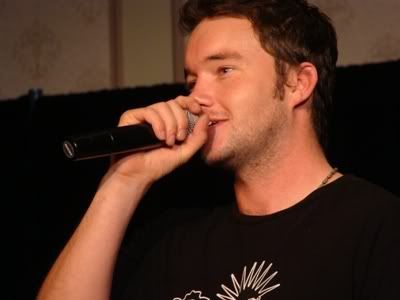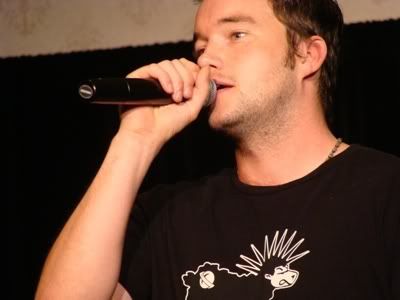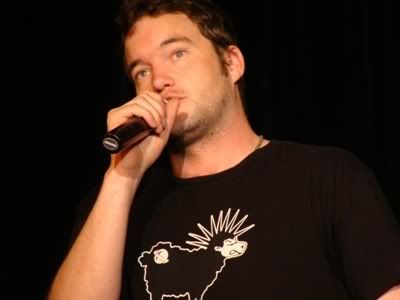 After Gareth's Q&A, off we went to Jason's photo op. Considering I have never seen
Veronica Mars
and barely 10 minutes of
Moonlight
, can I just say Jason is a friggin' cutie! While waiting in line, guess who I glimpse through the window...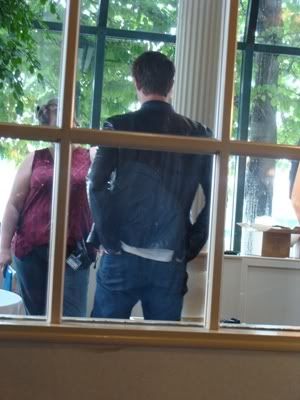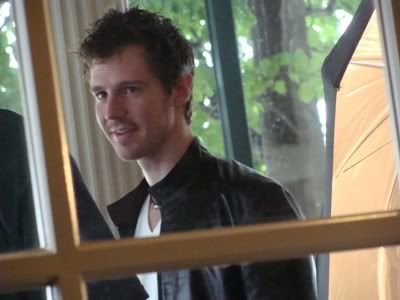 The rest of the day was spent getting our photo ops with Gareth, autographs of both guys and attending discussion panels. At night, there was a costume competition and I just loved these 3 --
For the
Doctor Who
fans: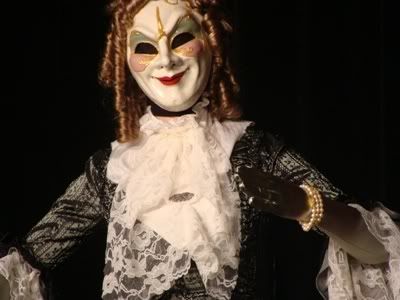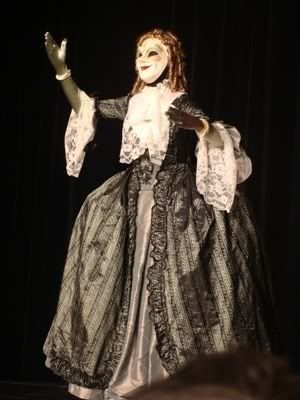 A boogeying Bumblebee:
Life-sized Potter Puppet Pals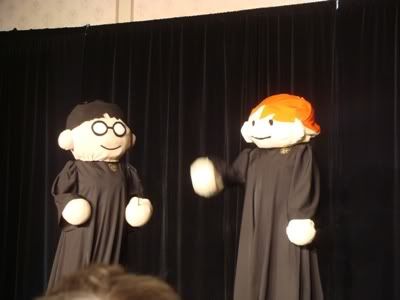 In the dealer's room, there was an Adipose cake (again, for the DW fans). So cute!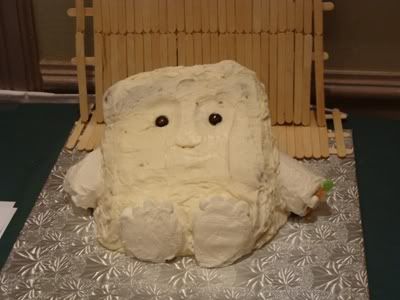 And of course, what is a sci-fi con without some Star Wars
Moving on to Sunday which started off with a bang. Well, more like a really really really annoying fire alarm. There was a charity auction in the morning and as I walked by, guess who I noticed auctioning off a few British edition DW books. Why Gareth of course! So, I quickly snapped a few pics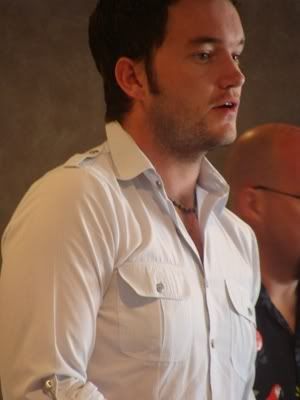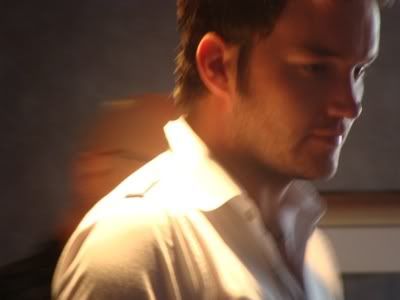 Pictures of Gareth's Q&A on Sunday.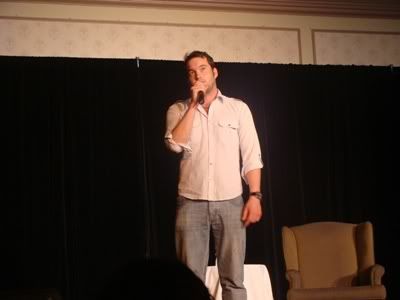 When a fan approached the mic to ask a question, Gareth noticed that she was a holding a dog (I actually saw quite a few dogs in the hotel this weekend). He immediately asked the girl to bring the dog, Darcy, up to the stage and proceeded to be utterly adorable.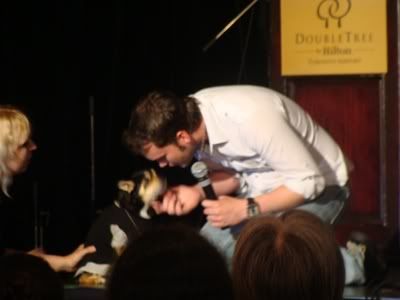 He actually ended up holding Darcy for a while in the chair. Not only was this so cute, it also meant Gareth wasn't constantly moving around so better pictures!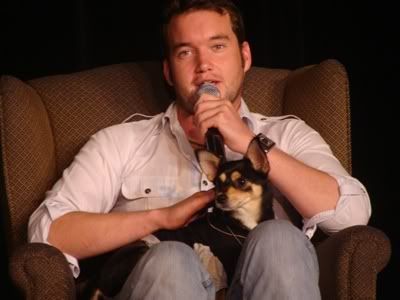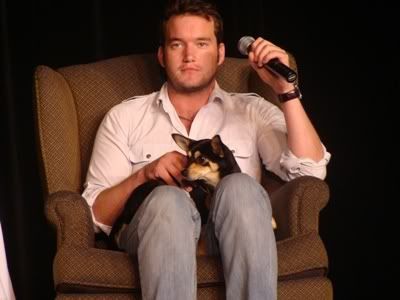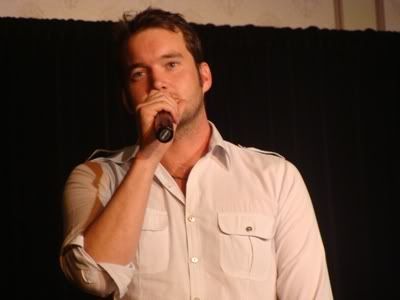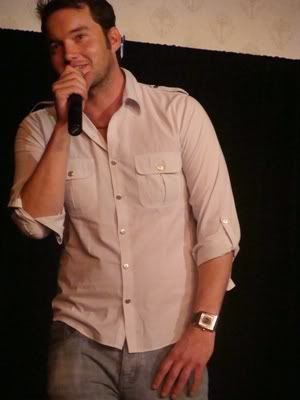 These are for you Fan!! Jason's Q&A on Sunday.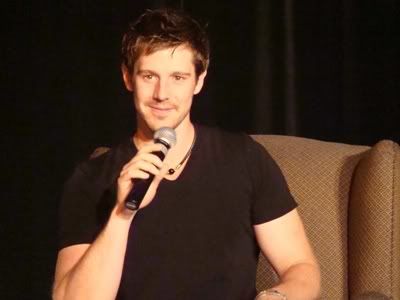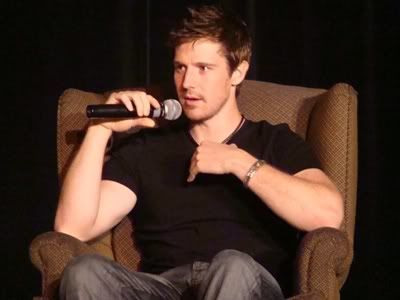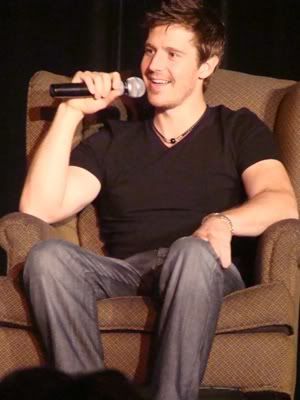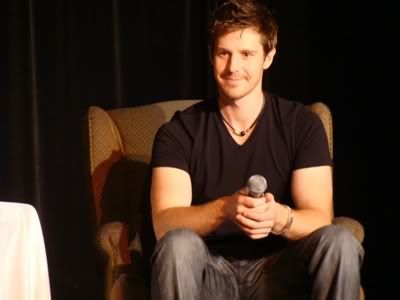 I wasn't going to post these but I figured people would ask and, you know, what the hell.
Photo ops with Gareth & Jason on Saturday (quality isn't the best cause I took pictures of the pictures)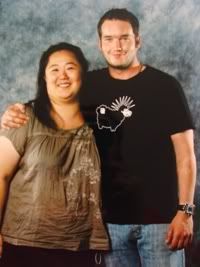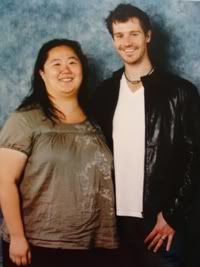 And then I kinda lost my mind and did it again Sunday.
And that was the weekend =) I've also borrowed
Veronica Mars
S1 from
bauersgirl
-- figured I should actually watch some of Jason's work, LOL!
Remember how I said I was experiencing John Barrowman overload? Well, the performance show tonight was overbooked and a whole group of us didn't make the cut. It was like the fates stepped in and said "oh, you're getting tired of John Barrowman? No show for you!" Oh well. Can't complain as I've already been to a few showings. So glad my fellow Polaris gals did not heed my advice, got there earlier and was able to get into the studio. Hope you guys were able to meet John. So, while the show I was cruelly denied entry to is airing on the television right now, let's get to the rest of the weekend.
Current Mood:

exhausted