Remember that green man-thong Borat would wear?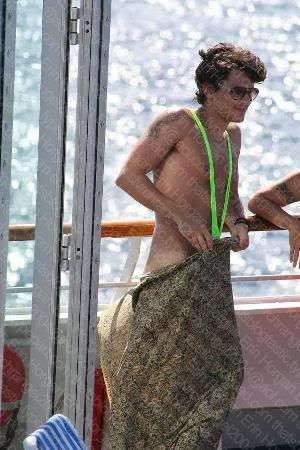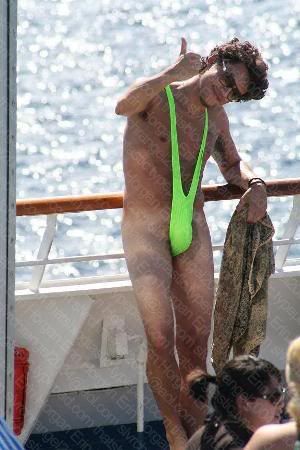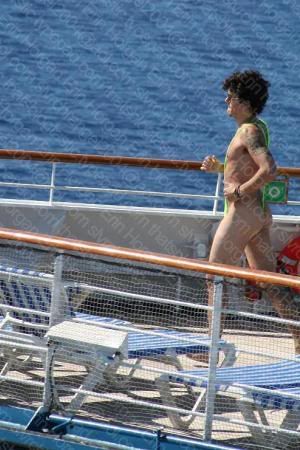 I keep alternating between laughing and horror, LOL! I don't even know. Except it's pretty obvious that John partakes in the manscaping ;)
The pictures and the story behind the pictures courtesy of
That's Blogtastic
. In a subsequent post, she acts all surprised that these pictures have popped up all over and hits on her blog skyrocketed when she just posted these pictures for her friends. Is she that naive?