Happy new year, everyone :)



This was the scene that greeted me yesterday morning when I opened the garage door.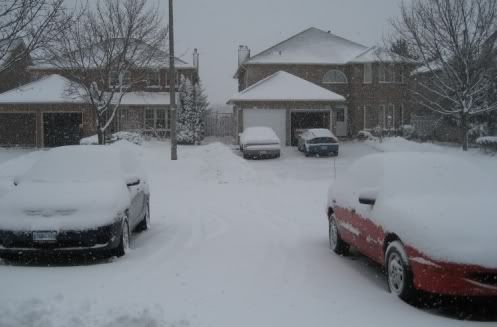 One hour of hard labour later
while both of my lazyass brothers slept
...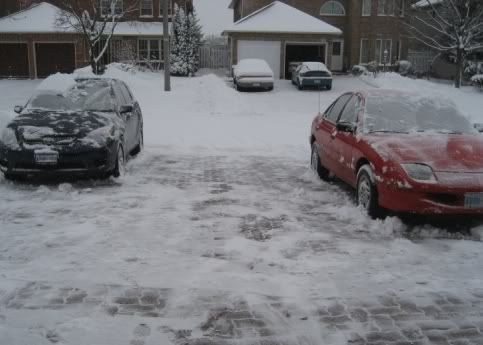 A couple of pics of the front of my parents' house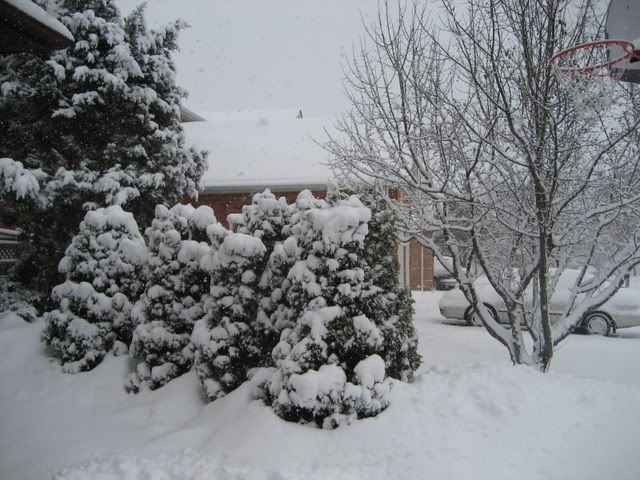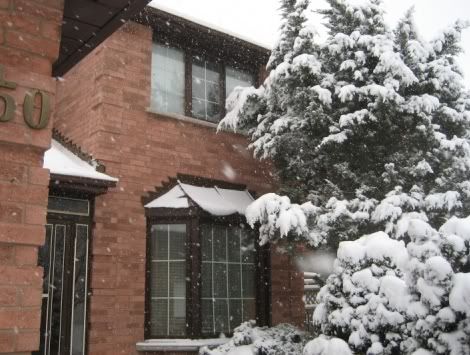 We had about 10cm of snow and while it looked very pretty, it certainly was heavy to shovel!! We're experiencing very cold weather at the moment but the forecast says 13C next week!! Not that I'm complaining but the temperature sure has been fluctuating like crazy this year.


Last book I finished in 2007: Stardust, Neil Gaiman 17 / 50 5,541 / 50,000

I actually liked the movie better (gasp!) I just didn't feel the love between Tristan & Yvaine in the novel compared to the movie. I also preferred the movie ending to the novel which was actually kinda sad in a way.

Well, I certainly failed at completing my reading challenge for 2007. I'm just gonna keep going and see how long it takes me to finish. As for resolutions, same old ones but this time I have the added incentive of my brother's wedding this summer. Both my parents have already mentioned this to me *sigh*

My travel plans to the UK fell through last fall and I was already looking into going this summer to catch David Tennant in Hamlet but that's no longer an option. Travel plans for 2008 will be to Taiwan in July for the big engagement party and hopefully a sidetrip to either Tokyo or Seoul. Last time I visited Taiwan was back in '93 so it has been a while but damn, I am not looking forward to the heat or the long-ass plane ride.