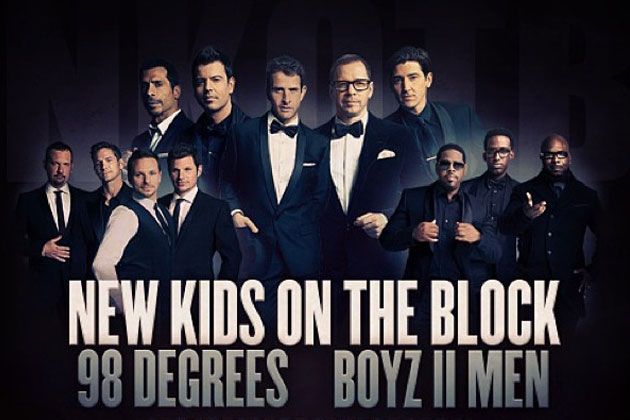 I TOTALLY BOUGHT A TICKET!!! I admit I was a bit hesitant but I would love to see Boyz II Men live and hopefully, NKOTB will be performing some of their new music (about time!) 98 Degrees are al'right.

I was thinking of getting the cheapest VIP ticket but I was about 15 minutes late logging on and ALL the VIP packages were sold out! Even the $999 package! Yeah. A THOUSAND DOLLARS. SOLD OUT. WHAT.

Anyway, 2013 is so far shaping up to be an awesome year! Here's what I have lined up so far:

** Flight booked to NYC for Good Friday/Passover long weekend! (Newsies for sure!)
** Flight booked to Memphis for friend's wedding!
** Lady Gaga concert next week!
** Happy Glee spoilers!
** My niece is scheduled to arrive in March!
** Struck By Lightning at the TIFF Next Wave Film Fest!
** Book of Mormon in May (in TO)!
** San Francisco in June! (just need the OK from the boss)
** Comic Con in July!
** Trip to the Martimes is on the list for August!
** Couple of long weekends in September courtesy of the Jewish holidays so maybe LA? Or visit a friend in Bermuda?