It has been at least 20 years since I've been that far north and I visited places where I've never been before so all in all, it was a nice 3-day trip.
First stop was Parry Sound. Cottage country on the shores of Georgian Bay. Took a boat tour of the 30,000 islands. In the ~90 minute boat ride, we went from sun to overcast to rain to hail and back to sun.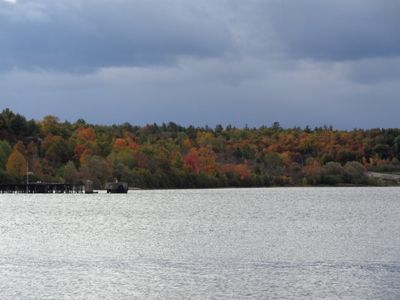 Next stop was Sudbury. Spent some time at Science North and then a quick stop at Big Nickel. I remember, when I was younger, going down into a nickel mine but I guess we didn't have the time.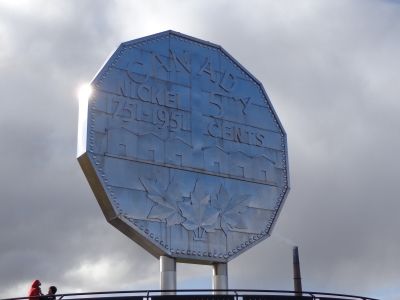 Arrived in the Sault Saturday evening. Sunday was taking the train into the Agawa Canyon. Unfortunately, due to the snowfall the night before (first time it snowed on Thanksgiving weekend in 24 years!), they had to close certain sites.
We crossed the border -- fastest border crossing ever! -- into Sault Ste Marie, MI. Monday, we headed to Mackinac Island and the Grand Hotel.
Sunrise over the water. Mackinac Island is basically located where Lake Michigan and Lake Huron are joined.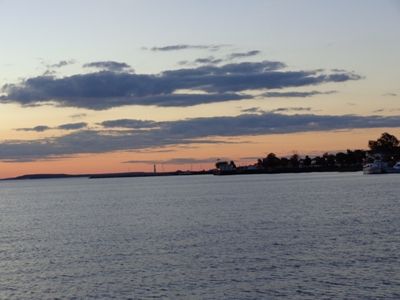 Less than 1,000 people live on this island year-round. No cars are allowed so transportation is either by walking, biking or by horse.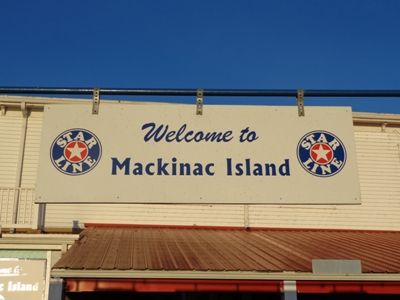 I loved the houses on this island. I want every single one of them!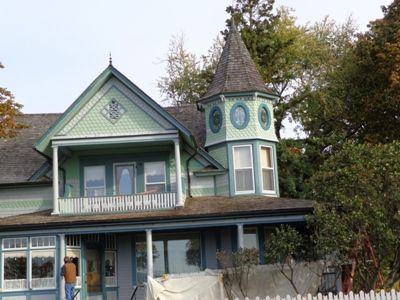 The Grand Hotel, which is what the island is famous for.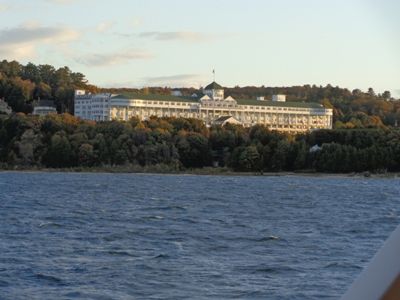 The movie, Somewhere in Time, was filmed here. I watched the movie years ago and I remembered reading how it has a very loyal fandom which have meet-ups at the hotel. There's even a small monument on the spot where the 2 leads finally meet each other! Awwwwwwww


The plague reads: "Is it you?" At this site, on June 27, 1912, Richard Collier found Elise McKenna

And that's it! After that, it was 6 hours back to Toronto via Flint, MI where we stopped for a late lunch and we crossed the border into Sarnia.
I have almost exhausted the Chinese bus tour LOL There is still the east coast tour I definitely want to take, perhaps next summer. The only other one I have my eye on is the cross-country tour -- bus from Toronto to Vancouver and then fly back. It will allow me to visit Saskatchewan (so I can mark that off the list) and I've only visited Alberta (Edmonton, Calgary, Banff) once and that was way back in my early teen years. Also thinking that I could combine it with California -- fly from Van to LA or SF and then back to TO. Hmmmmmm, I like that plan :)
This past long weekend (Thanksgiving, for us), I took another one of those bus tours and headed north to Sault Ste Marie for viewing of the autumn colours. Unfortunately, due to the weather turning colder faster than normal and it being windy, by the time we got there, not only did we miss the peak viewing, most of the leaves had already fallen. And to top it off, we got snow.
Current Mood:

lazy