Merlin fans!
feilongfan
has uploaded the commentary for ep 102 Valiant by Bradley and Angel
here
. Bradley and Angel have really great chemistry together.
Man, I haven't posted Jakey pictures in a looooooong time. There's been a few pap sightings, mostly of him and Reese (lucky bitch). But look! He's exercising in public again! Woohoo for Workout!Jake!!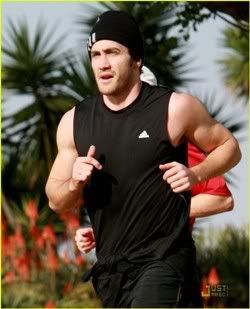 Not the greatest pictures but look at those arms! Swoon. I miss my Jake. He needs to start doing some press.