Supernatural is back and it was goooooood. Gory but good. And watching it with my fellow TO SPN fen made it better. During the ep, the actress that played Tammi (the demon) looked so familiar to me but I couldn't place her. Thanks to a TWoPper, the mystery was solved. Marisa Ramirez portrayed Gia (2000-2002) on
General Hospital!!
(stop laughing, Den!)
Then as Gia:
Now as Tammi: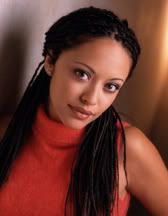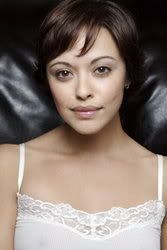 Only 3 more episodes to go =( Chuck -- which was so awesome and cemented my girl-crush on Sarah -- is done although NBC was very cruel and tacked on a "new episodes of Chuck coming soon" at the end. That's just mean. But they are partially forgiven for those awesome commercial bumpers.
New trailer for S4 of Doctor Who!!!!!!! Not the greatest quality cause it was filmed in a theatre (how cool is it that they get a DW trailer before the movie? We just get annoying ads) Major casting spoilers!
CAN. NOT. WAIT!!!!!!!!!!!!
Torchwood is just blowing me away this season. Loving the snark, the team working
together
, the Janto relationship *insert massive fangirly squee*. Wins the Most Improved Show Award hands down.