Flight to NYC: $331.58
Tickets to HT$: $284.50
NYC hotel: $180.56 (WTH are all these extra taxes?!) Stayed at The Sanctuary Hotel, complimentary breakfast + internet and excellent location (half a block away from Times Square!)
Program: $20
Purses purchased (cause I know y'all are wondering): $0! BUT an adorable MiuMiu bag in blue totally caught my eye omgiwantitsobad had a pricetag of $1,395 which is a very good deterrent.
Being there for Darren's last 2 shows:

Some pictures from the curtain call on Saturday night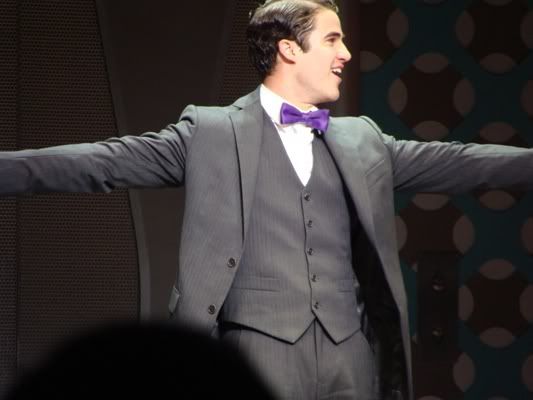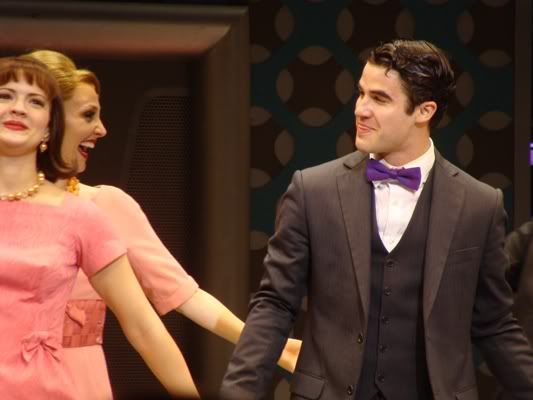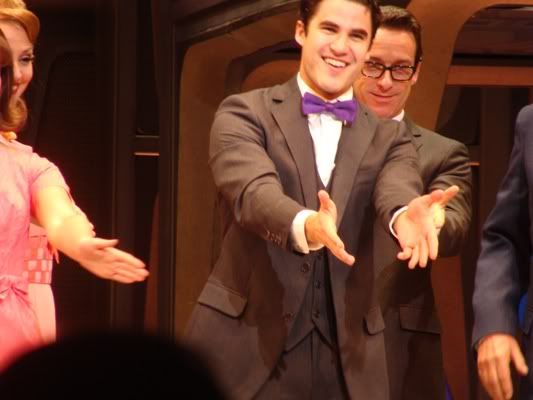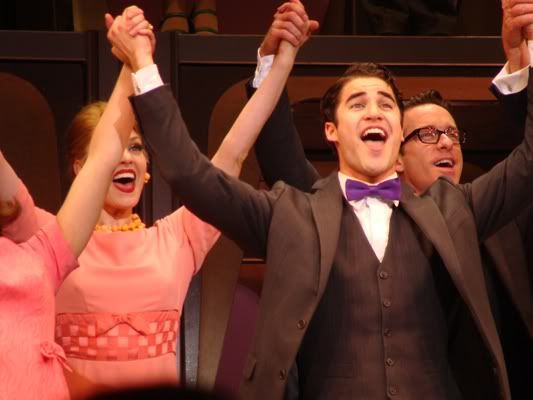 And video of his speech at his last curtain call



** Darren was great. His Finch was more goofier than DanRad's from what I can remember. Very good dancer. The only negative thing is that he needs to project more. He's said that he doesn't have that 'booming Broadway voice' and it's true. He climbed on the furniture and I couldn't help but think of Blaine haha. His parents & brother - Chuck even wore a bowtie awwwwww - were there and pretty much mobbed by fans.

** I bonded with the girl sitting beside me at the last show. She saw the show 9 times! Love how fandom makes me feel better LOL Although, if I lived closer to NYC, totally would've gone to more shows for sure.

** Rude fans were rude for leaving the show before it was over just to rush the stage door.

** Chris Hanke who plays Frump was awesome and totally pulls focus. This was his last show as well.