Wow, has it been almost 3 weeks since I've posted?

~ Work has been super busy due to stupid files that just won't go away and the fact that my manager is going on vacation for 2 weeks. Upside? File of Doom is now completed and did I mention my manager is gone for 2 weeks? :D I think I may actually leave work before 7!

~ Still immersed in the Klaine fandom. This is the first time I've actually followed a tour on-line cause Chris changes up the Klaine skit in every show. The ones in London have been hilarious -- he brought costumes, Kurt&Blaine are the American Will&Kate and he even made commemorative plates!! Can not wait to see what he comes up with in Dublin. Wonder if the fact Darren is half Irish will come into play? Also, Darren has started joining in the Safety Dance number and watching him do the choreography is adorable LOL

Oh and
bauersgirl, looks like we were extremely lucky to have seen the last performance of "Friday" -- they haven't played since.

~ Speaking of Glee -- the news of Darren and Harry being bumped up to regulars have been released (YAY!!) but unfortunately, Chord has not :( Harry about time, Darren was obvious but I'm quite bummed about Chord. They finally gave Sam a decent storyline, they teased us with the Samcedes hookup and now what? Chord was a guest star last year but he was in almost every episode and Harry has been a guest star since S1 so I'm hoping just because the show didn't upgrade him to regular status it won't change too much. But from Chord's tweets and other stuff, it sounds like Sam is basically gone? If that's true, I will miss Trouty Mouth and his awesome abs.

~ Mini!Warbler continues to be absolutely adorable




I can't get over how adorable he is!! And the end, when he gets all shy saying "hi Darren, I'm your biggest fan" *clutches heart* Poor parents though, they must be so sick of hearing "Teenage Dream" LOL HE NEEDS TO MEET DARREN LIKE NOW. I think some fans are trying to get him on Ellen cause you know she'll make it happen.


The way he pops up behind the chair!



~ My cousin's wedding the one that denied me the chance of meeting Darren cause of course he was the one doing the meet & greets was lovely. Quite a few things did not go according to plan -- it rained so ceremony was moved indoors; maid of honour got food poisoning the night before so couldn't make it and the bus transporting the from out-of-town guests from the hotel broke down so the ceremony was delayed for about 45 minutes -- but the bride took everything in stride and in the end, everything worked out.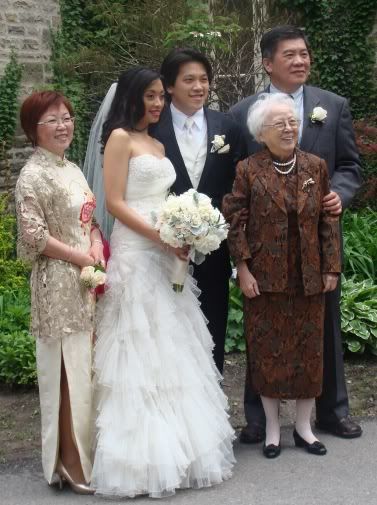 the happy couple, Kei and Bobby (my cousin), his parents and my grandma (94 and still going strong!)



~ I also attended the NKOTBSB concert last month. Had a great time -- it was like getting 2 concerts in 1! I liked how the groups switched back & forth throughout the show. They did this segment where they introduce each other and, like, really? I think we all know your names by now LOL!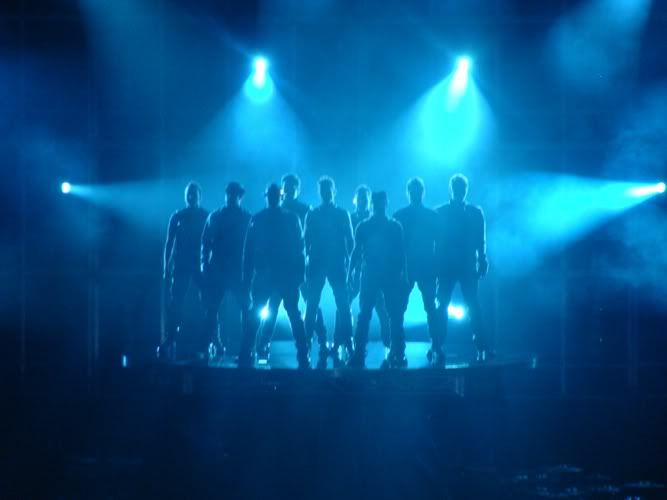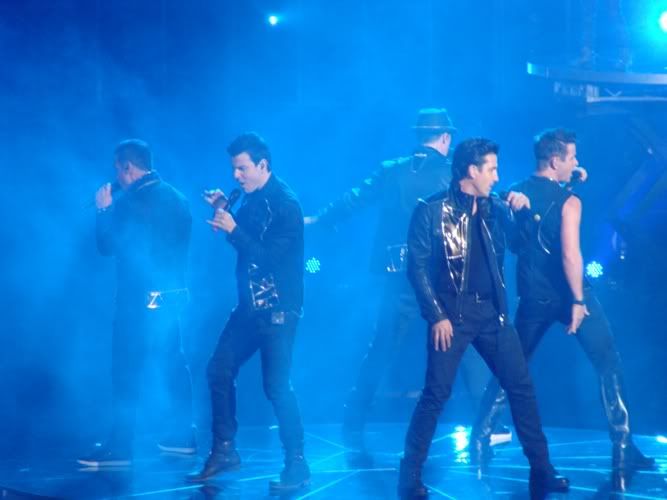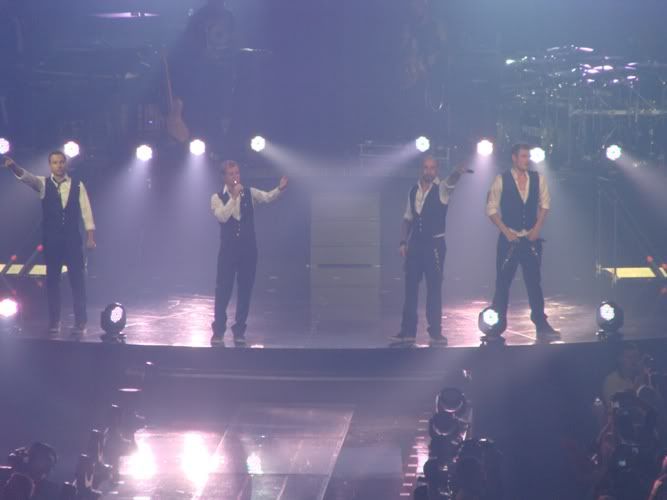 Their last 2 shows are in Hamilton (1 hour away) and London (2 hours away) and I'm seriously contemplating going to one or both. I would like to go to London cause it's the last one but Hamilton is so close! If only Hamilton was the last show, would've made the decision so much easier.

~ Hope my fellow Canadians are enjoying their long weekend. I didn't do much on Canada Day but I did watch Will & Kate who were in Ottawa (why they no visit Toronto?) for the celebrations. When their trip itinerary was released a while back, I did contemplate going to Ottawa to see them... for about 2 seconds before the thought of that huge crowd brought me back to reality. I actually can't wait to see W&K visit Yellowknife, that's pretty cool of them going up north like that.



Love Kate's maple-inspired fascinator!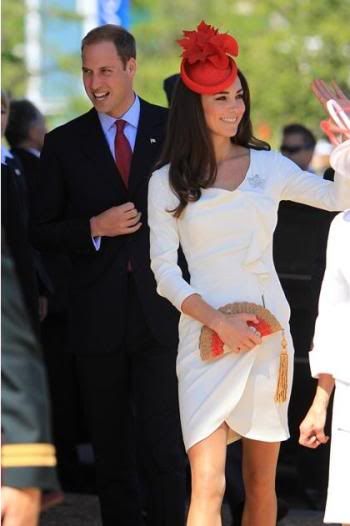 Also wishing an awesome 4th of July to all my American friends :D

~ And to end this super mega long post, I had forgotten how pretty Harrison Ford was until this gif reminded me.




INDYYYYYYYYYYY!!