That sounds kinda dirty, heh.

*insert obligatory OMG SHERLOCK IS BLOODY BRILLIANT SQUEEEEEEE here*

Sad!face there's only 3 episodes but hopeful!face of possible news that BBC has commissioned more and return of sad!face because if there are new episodes, it will be a very long wait.

BUT ANYWAY. The reason for this post is twofold:

(1)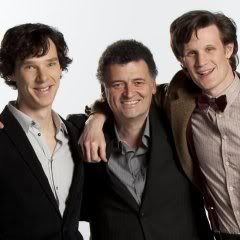 How brilliant is that picture?! I've read that Matt Smith auditioned for the role of Watson, (Watson? Really?), and that Cumberbatch (seriously, best.name.ever.) was considered for Eleven. I really really need Sherlock and Eleven to meet. Thank god for fanfiction.

(2) Still from the next episode, The Great Game.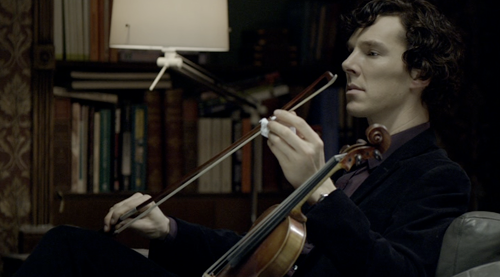 Even I squee'd when I saw this! Long fingers, mmmmmmmmmmm