Things that made me happy today (and they all seem to revolve around cute boys, huh) ;P

OK, I normally don't do RPS but damn it, these 2 are crumbling the resolve already weakened by the existence of Colin/Bradley.

Matt Smith and Karen Gillan (Doctor Who)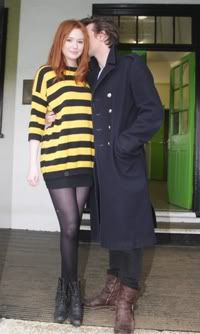 It's been confirmed that Eleven will make an appearance on the Sarah Jane Adventures!! OMG SQUEEEEEEE!! I can not wait to see SJA's reaction to Eleven. And the return of another Classic Who companion, Jo. I do love it when New & Classic Who come together so even though I don't know this Jo, I'm really excited!!!!

Colin Morgan & Bradley James. S3 of Merlin is currently being filmed in France which means lots of fan stalking pictures of the boys on set.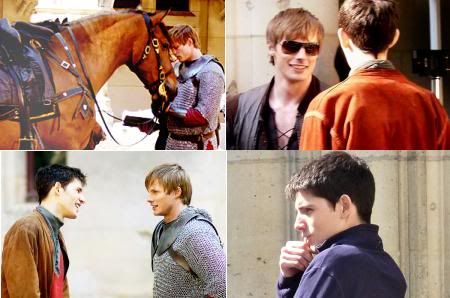 Bradley and his horse! I can't explain it but Bradley wearing sunglasses while wearing 'Arthur' clothes just does something for me. UNF. And how can anyone resist Colin in a fleece biting his thumb? THESE BOYS ARE JUST TOO PERFECT AND MAKE ME RIDICULOUSLY HAPPY.

Hmmmm, I'm bored, let's check out JustJared. SURPRISE SHIRTLESS KRIS ALLEN OMG!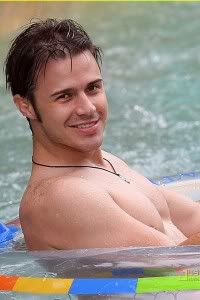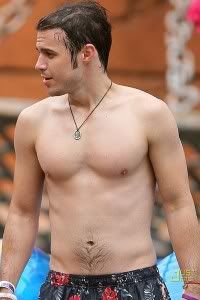 Who knew that was hiding underneath?! How Adam resisted jumping this man is an example of superhuman restraint LOL!

In RL news, new bus driver on my usual bus home is a HOTTIE!