I missed the men's free skate and I still haven't seen any of the performances but I was SHOCKED that Lysacek won. I figured the only way Plushenko would lose the gold is if he chucked his program out the window and gave the judges the finger lol. Well, congrats to him and yay for Chan for moving up a spot. Elvis Stokjo, on the other hand, was not impressed. I kinda get what he's saying about the quad but I don't think it should be the be all and end all of male skating. Now, moving on to cheering for Virtue & Moir! They're probably our last chance at a figure skating medal.

Spent Thursday at Whistler. Why is it I always see all this action on tv but when I'm actually there? Nada. I must have the worst timing ever.

A few pictures along the Sea-to-Sky highway.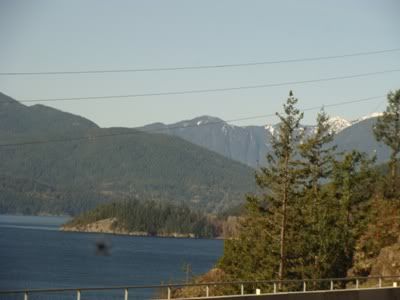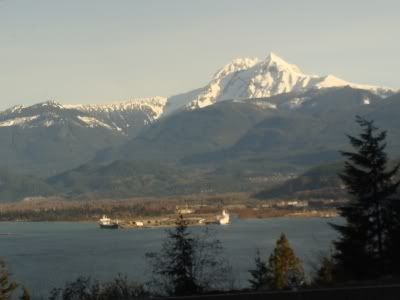 Whistler Village.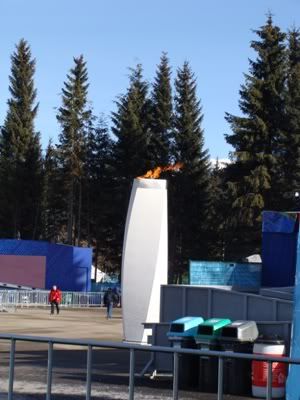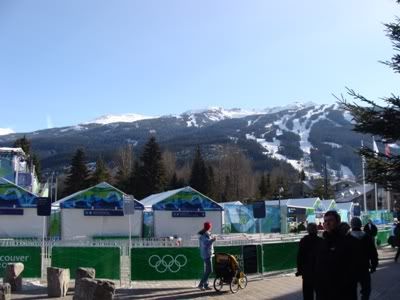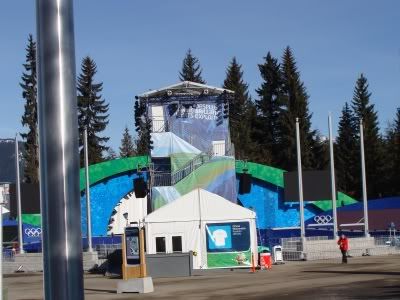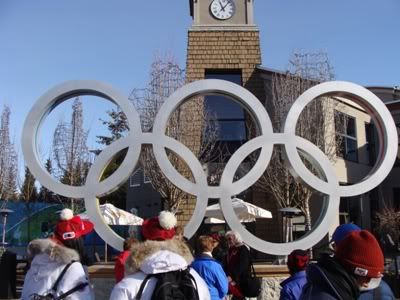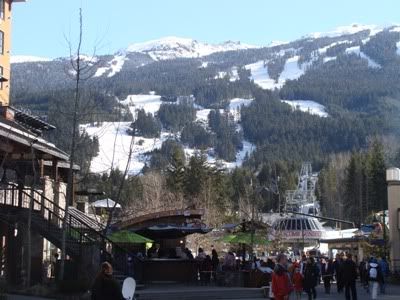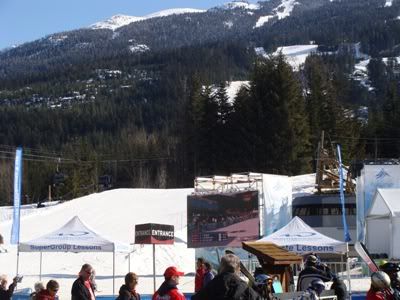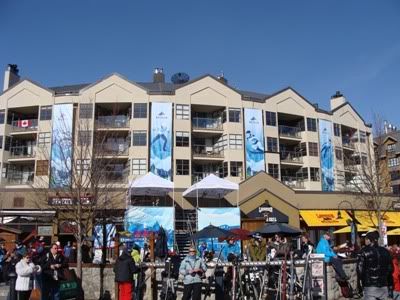 A few of the hospitality houses in the area. There are lots of 'houses' in Whistler & Vancouver but I didn't go in any of them as either (a) they weren't open to the public; or (b) the queue to get in was ridiculous.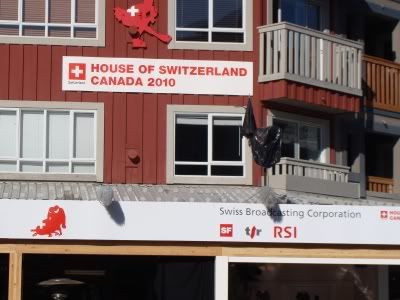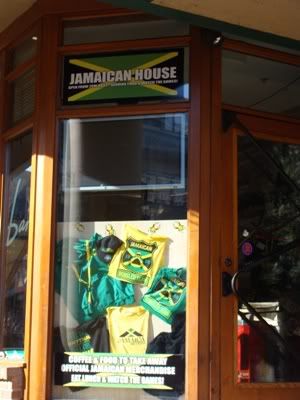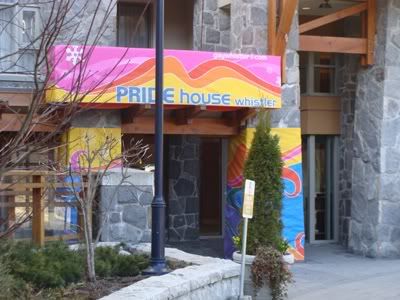 Some of the street performers. The group in spandex were hilarious. They would re-enact some of the events. The best was human curling.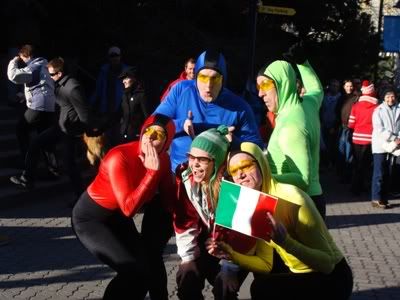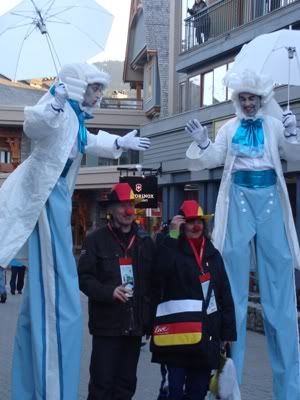 The day was absolutely gorgeous so I went up Whistler mountain and rode the Peak 2 Peak gondola between Whistler & Blackcomb.

The view on top of Whistler.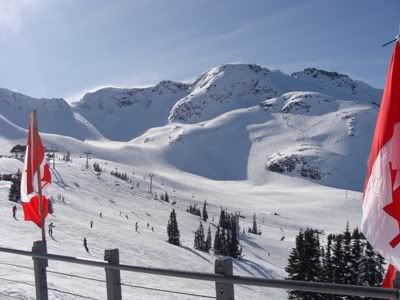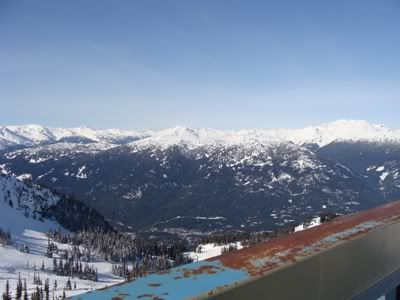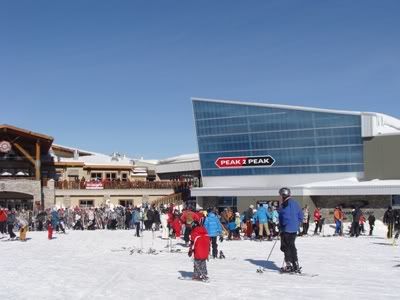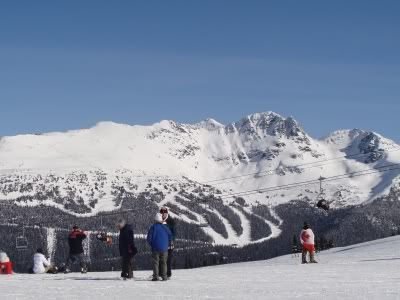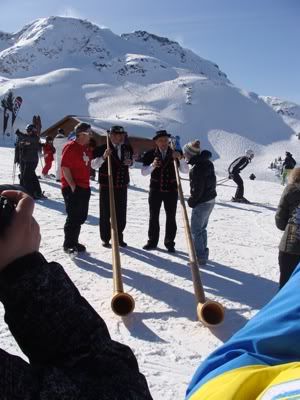 Riding the Peak 2 Peak gondola across and the view from Blackcomb.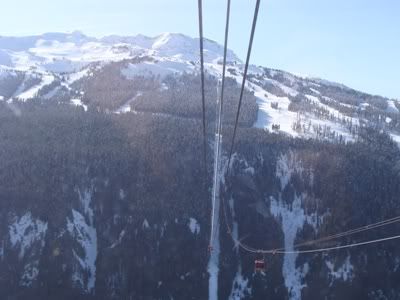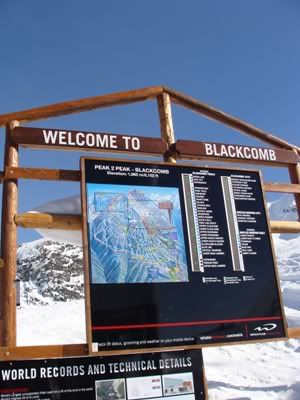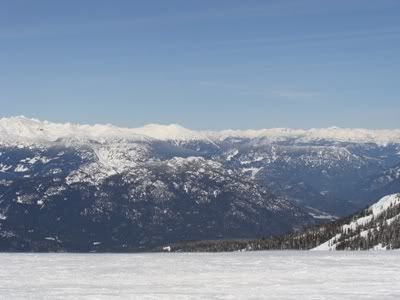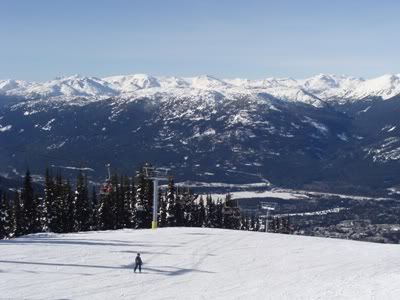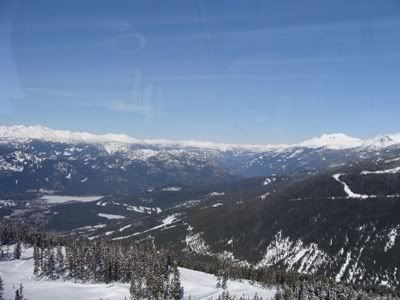 As a non-skiier -- I've only "skiied" (quotes definitely required) twice in my life -- I don't know how people do it, skiing down those mountains.

Thanks to everyone for their birthday wishes and gifts *hugs & kisses*. More pics coming soon!