R: You wanted to see Dominic Cooper right? Someone tweeted that they're setting up the red carpet for his movie right now
Me: *checks itinerary* You have it down for next Thursday...
R: My bad! It's tonight, in like, an hour!
Me: Ack!! I'm off!!
I arrive at Ryerson in less than 10 minutes. I love living downtown sometimes. And Twitter saves the day.
The red carpet for
An Education
Peter Sarsgaard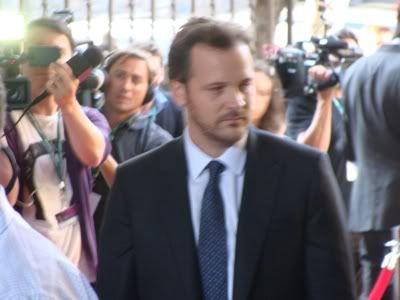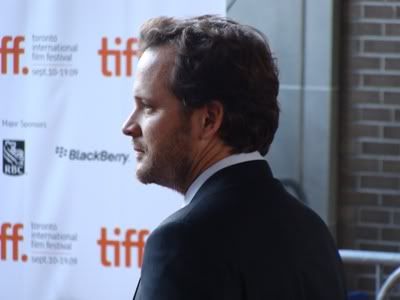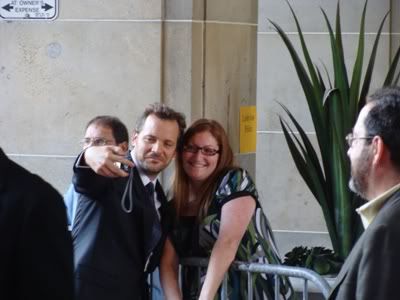 Nick Hornby. Damn, if I knew he was coming, I totally would've brought one of his books to get signed.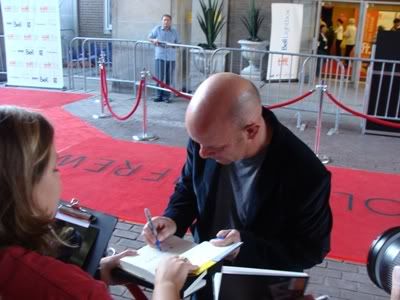 Danny Boyle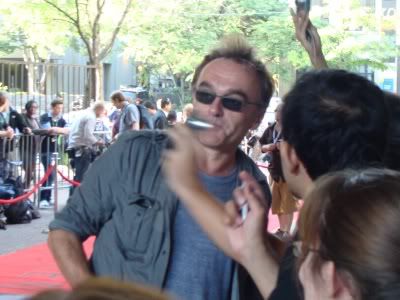 Dominic Cooper \o/ I am seriously resisting the urge to glitter-ize his name :)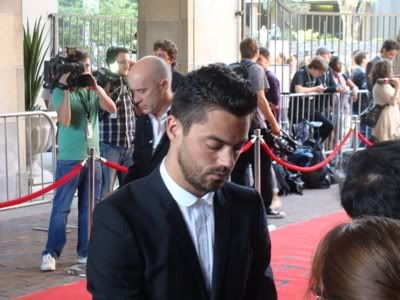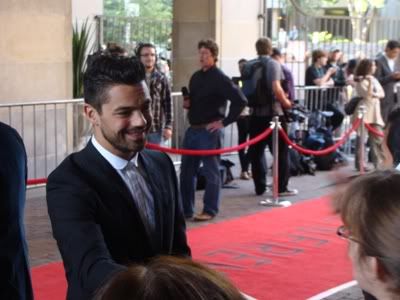 And guess who showed up to support him? Amanda Seyfried.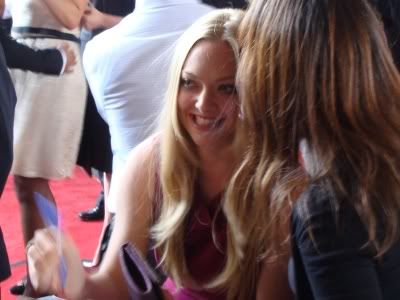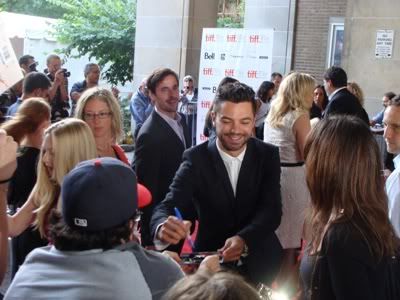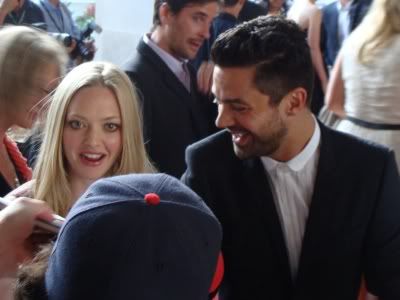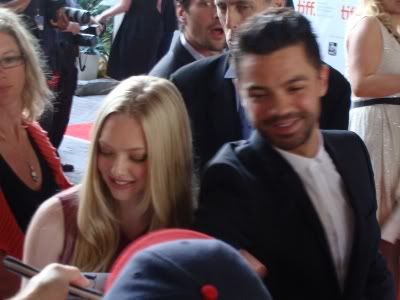 Next stop: Roy Thomson Hall where they totally changed the red carpet set up! Boo. Hiss. Anyway, red carpet for
Creation
, starring Jennifer Connelly and Paul Bettany. I, unfortunately, chose the wrong end to stand so neither of them came close to me. Did manage to get a good one of Connelly when she was posing for the press.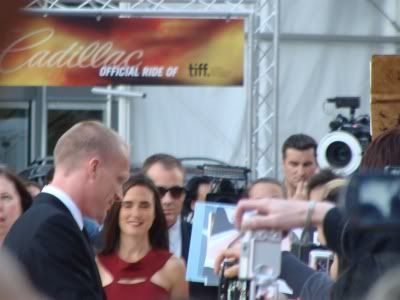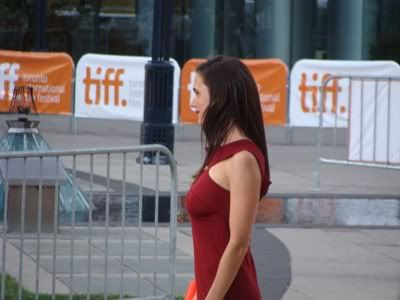 Midnight Madness for
Jennifer's Body
. So difficult to get a shot because practically everyone was on freaking chairs. Some chick called Megan Fox was creating all the hoopla *rolls eyes*
Adam Brody, who took FOREVER doing the press line.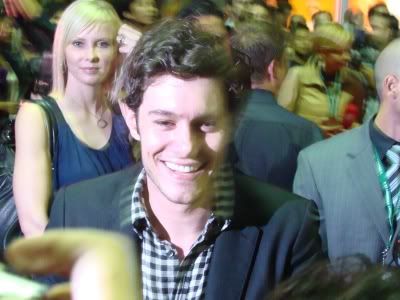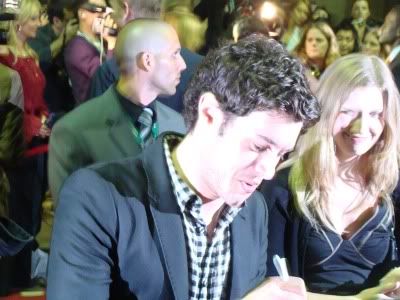 Amanda Seyfried, this time with Dominic supporting her (yay for double Dominic sighting!!)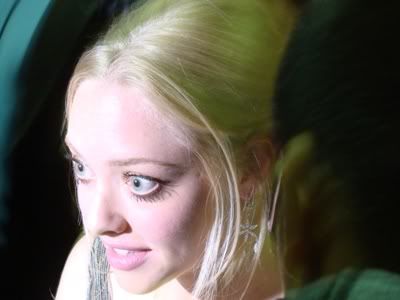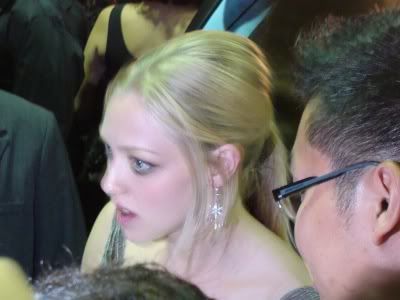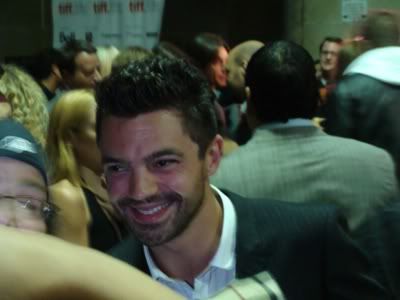 Megan Fox. I was only able to snap 4 shots and this was the best one. So frustrating cause she was right in front of me!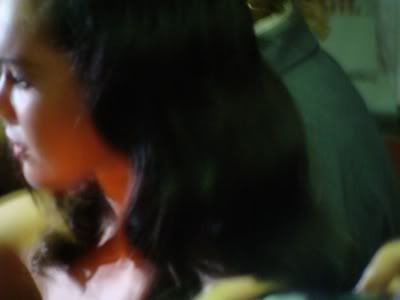 Other people spotted: Diablo Cody, Ivan Reitman & Jason Reitman but their pictures all came out crappy. A couple of other cast members but I had no idea who they were. Where was Brian Austin Green?!?!! He's in town shooting a movie and him & Fox have been photographed shopping around Yorkville. I was hoping he would make an appearance.
And so ends Day One.
Today's (well, technically yesterday's as it is well past midnight) stalking started a bit earlier than planned as I receive a phone call from R.
Current Mood:

exhausted