Anyway, I realize that I'm about a week behind with this but what else is new? LOL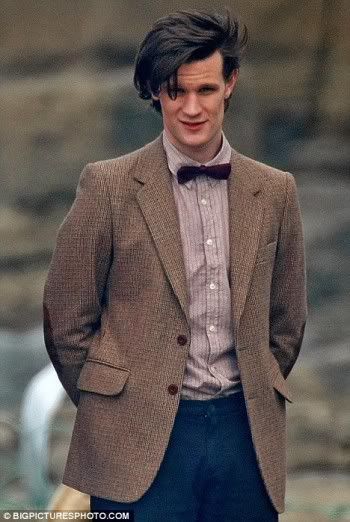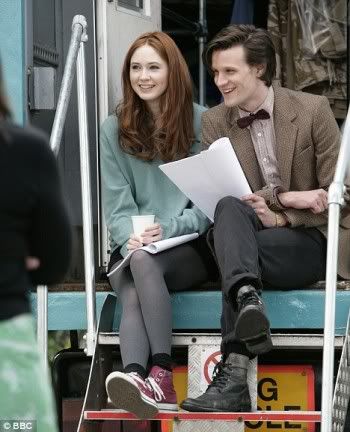 First thought was "Whaaaa?" Totally not what I was expecting! Very professor-like. I thought he would dress younger given that Matt's the youngest to ever protray The Doctor. I read somewhere about how the wardrobe reflects the "old, wise man in a younger man's body". I do admit, it's growing on me. The bowtie takes some getting used to though.
Found this picture of all 11 Doctors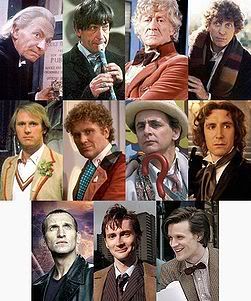 Reminiscent of 3rd Doctor, yes? Well, the bowtie at least.
The new companion is very pretty (love the red hair) and quite young. Just please please please, no romance.
First, the Comic Con Tennant/Barrowman kiss and subsequent reaction from Barrowman was adorable. I would faint/scream too if Tennant kissed me! From John's remarks, it sounds like this was the first time which I'm surprised cause I figured John would've been all over David!
Current Mood:

lazy