gealach_ros has been posting pictures of S2 filming but these ones especially caught my eye.




OH HELLO THERE BRADLEY'S ARSE. I HAVE MISSED YOUUUUUUU.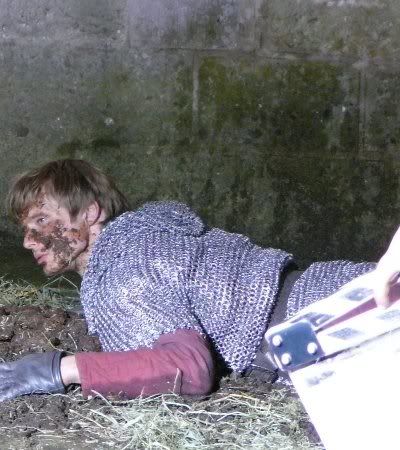 Damn that stupid clapboard for getting in the way! *kicks it*




Arthur kissing a metal ball. I don't know why. Oh to be that metal ball. And the arse looks nice with chainmail, yes?




In other news, I am thisclose to removing
torch_wood from my f-list. Enough already.

Oh! And thanks to
worlddescending, I discovered that Thomas Dekker is coming to Fan Expo this year!! I am so there. Anyone else thinking of going this year?