So, what have I been doing?
1.
Trip planning. Trip #1: Canada Day week, my parents & I will be driving to Memphis (hi Jersey!) Originally, I thought of going to Memphis on my own to visit Jersey
and attend a NKOTB concert
but then I realized that Graceland is there. Now, my dad is a BIG Elvis fan, has never been to Graceland and I would've actually felt guilty if I went before my dad did.
Trip 2: September, the UK. 3 weeks. There are TOO MANY places I want to visit. Here's the plan so far but will probably change many times:
London - Oxford - Stratford - Cambridge - Canterbury - Dover - Brighton - Winchester - Salisbury/Stonehenge - Bath - Bristol - Cardiff - Swansea - ferry to Ireland - Cork(?) - Dublin - ferry back to Wales - Chester - Derbyshire - Leeds - York - the Lakes District(?) - Edinburgh or Glasgow - Inverness/Loch Ness - Glasgow or Edinburgh
And dear heavens, typing all that out, I just realized that if I spend just 1 day in each city, that's more than 3 weeks! And that's not even including travel time! I'm going to have to cut stuff =( Nix Ireland? Forego northern England and take the highspeed train straight to Scotland? No Highlands? F-list, I need your help!
2. Watching a very cute video of Thomas Dekker thanking the fans for fighting to save T:SCC.
I love that he left a voicemail for Fox! And he's too adorable for having just woken up.
3. This weekend, the lottery is at $40m and everyone chipped in at the office for tickets. So of course, this meant perusing the real estate sites and looking at multi-million dollar homes that are currently on sale in the area. We sure can dream, can't we? If we do win, it'll come to $1.4m per person. Not too shabby *crosses fingers*
4.
Matt Smith in Cannes for a film of which I don't even remember the name of. He looks really relaxed. Enjoy it while you can, Matty, cause it's going to be chaos.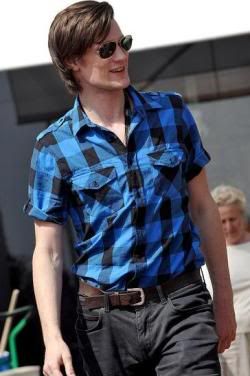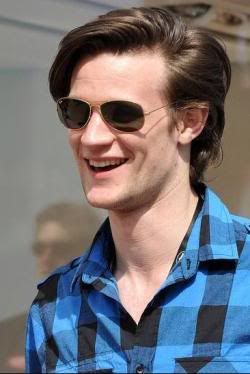 5. It's the long weeknd for us. I'll be spending it doing much needed spring cleaning and maybe catching a movie. 1.5 hours to go...
Guys. I am so bored right now. I have done nothing today, NOTHING! There's no work. Enjoy it while it lasts, right?
Current Mood:

restless